Academic Dean/Director of Hospitality Programs & Practicum
Hocking College, Nelsonville, Ohio
Master Chef/Owner, Plate Restaurant, Bar & Eatery
New Albany, Ohio
Alfonse Contrisciani wears many hats – chef, farmer and educator among them. But his passion for great cooking and dedication to local food remain defining elements in the long and impressive career of the Chef and Owner of Plate.
He walks the length of the greenhouse, pointing out different vegetables including radishes, tomatoes, and lettuces, and animatedly describes his growing process. "This is all completely natural," he says. "No chemicals or pesticides have touched any of these plants." He gestures to the pungent smelling vat of liquid fertilizer he uses on his tomatoes, casually stirring the brew as he explains the fermenting process.
This is Alfonse Contrisciani, a man equally at home on the farm and in the kitchen. Today he looks more like farmer than chef in blue jeans, a plaid shirt, and dirty work boots. He's a big man, and his Stetson hat, which he wears pretty much everywhere, makes him seem even bigger. He might not be clad in pristine white jacket and toque, but don't let his down-to-earth appearance fool you – Contrisciani knows his way around a professional kitchen. He is a Certified Master Chef with more than 30 years of industry experience.
Q: Alfonse, tell us about how you began your career. Did you always know you wanted to become a chef?
A: I was always mystified and very inquisitive of food preparation from my early childhood. I watched and persisted in helping my mom, aunts and grandmothers as they prepared family meals. Over several decades, they have reminded me of the annoying questions I asked while they were cooking. My initial career choice through grade school and the first two years of high school was to be an architect. I was also an art student in high school. When I was 14 years old, I began working at a local truck stop on weekends and during the summer. At the age of 15, I began washing dishes at a fine dining establishment. It was then I became serious about a professional career in Culinary Arts and Baking and Pastry.
Q: They say that CMCs (Certified Master Chefs) are the Navy SEALS of the kitchen because the eight-day exam is so difficult. Passing the test on your first attempt is quite an accomplishment. What inspired you to take the CMC exam knowing that the majority of chefs do not pass it on their first attempt? What advice do you have for chefs considering taking the CMC exam?
A: I think many fail the test because they go in with a misconception of the examination. It is not a competition, or a place to push ones level of creativity or showcase culinary trends. I passed the examination in 1996 when the test was ten full days. It has since been reduced to eight days to help make it more accessible for Chefs in today's fast pace industry. The test is a series of major and minor subject matter that benchmarks one's skills and proficiencies pertaining to culinary, baking and pastry, and administration in the hospitality industry. It demonstrates solid cooking principles, and one's ability to function in an organized manner with stringent time constraints.   The CMC testing, much like SEAL training, is quite an extensive process with only a percentage making it through training camp. Two tours of Team USA as a team captain, first for a regional team and then a national team, greatly contributed to the chef and, more importantly, the person I am today. Granted, I took the test immediately following the 1992 Olympics and admittedly, I was in the zone.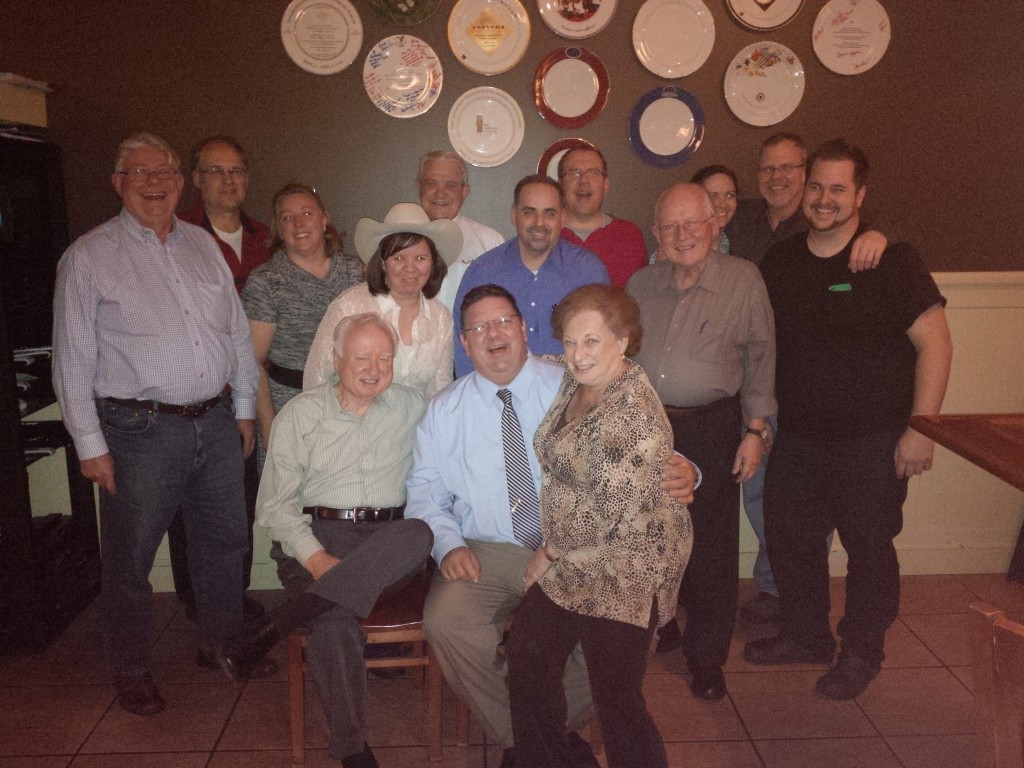 The CMC exam is about time management and the ability to think and react under duress; similar to Navy SEALs. The test also includes administrative subjects, such as supervisory and cost controls. In a nutshell, the daily competencies and testing pushes one to their limitations simulating various situations a chef endures in our current food service industry. We are always under the gun, dealing with time constraints, human resources, fluctuating commodity and specialty food market pricing, and ever changing trends and dining palates. At the end of the day, we must make constant critical judgments and service our guest and work force. When one feels they can simultaneously execute and cook in this manner, with natural reactions and processes resulting in consistent stellar dishes and a sustainable bottom line, THEN they are ready to take the exam. My recommendation to any chef taking the test is to cook daily or whenever permitted for two years leading up to testing dates. I learned how to cook working the line in my past establishments. I am a cook first and pride myself on my cooking abilities. Each time one executes a dish, they should look for areas to improve and refine. One of my mentors, Dan Hugelier, CMC, always used to say, "Let's now take it to the stratosphere, Chef! I always replied, "But I thought we did last time, Chef!" And he would reply, "Let's take it higher, Chef!"
After graduating from Johnson & Wales, my first job was working for a Swiss Chef by the name of Leo Kessler while opening the Fairmount Hotel in Philadelphia, then Playboy casino in Atlantic City, New Jersey. I was a sous chef in a European style brigade, and then promoted to chef tournant working all kitchens covering for chefs' days off. This experience gave me a peripheral vision of our craft and the ability to learn from the best in industry. I worked for several other CMCs all with a different style of cooking and management. Heiko Bendixen, CMC, was the king of running large properties and simultaneously maintaining consistencies in 20 plus kitchens. George McNeil, CMC, was the one chef very different from all the CMCs I ever met or had the privilege to work with. George was not only a true master of hot and cold savory, but a true master of pastry and confections. I am still striving every day to become more like him in his abilities. His motivation and management style is also a class act that is very hard to follow. I believe we all only have one true mentor in life and mine was Dr. Noel Cullen, CMC. Noel prepared me for the test and taught me how to convert from the motions of classical cooking, to cooking with my heart and soul. His approach to food was a very passionate one, and I think of him daily.
Q: You have enjoyed a very stellar career. What have been some of the highs and lows during this outstanding career? Is there anything you wish you would have done that you regret today?
A: I fought drug and alcohol abuse most of my life. This career perceived as stellar was, in fact, a roller coaster ride. My battle with mood altering drugs was hidden to many, but quite obvious to some in my inner circle. The problems began when I started opening hip restaurants. Working 14 to 16 hours a day, then partying all night with my staff was a big regret. That was a low. However, my cooking and performance as a chef was all built on my skills obtained on the line. Line cooks are the back bone of every a la carte eatery. I am proud of the many years I spent there. That was a high.
I mentor and preach to all my students, colleagues and friends of the dangers of alcohol and drug addiction in our business. The social norms of our society breed and nurture addictions. Dr. Cullen taught me one must be a good person first in order to be a good chef. Life skills, discipline, and a spiritual connection is the foundation of self-actualization. I sometimes wish I would have checked myself into a 28 day program 28 years sooner! The silver lining is, however, I learned much more from my failures then my successes.
Q: Throughout your career you have worked in several well-known establishments from Laguna Beach to Las Vegas and the East Coast. However, I understand it wasn't until you became Executive Chef at The New Albany Country Club that you fell in love with the area's verdant farmland and thriving agriculture, which pretty much set the stage for your local food passion. Please tell us what was it that inspired the "Farm to Table" passion in you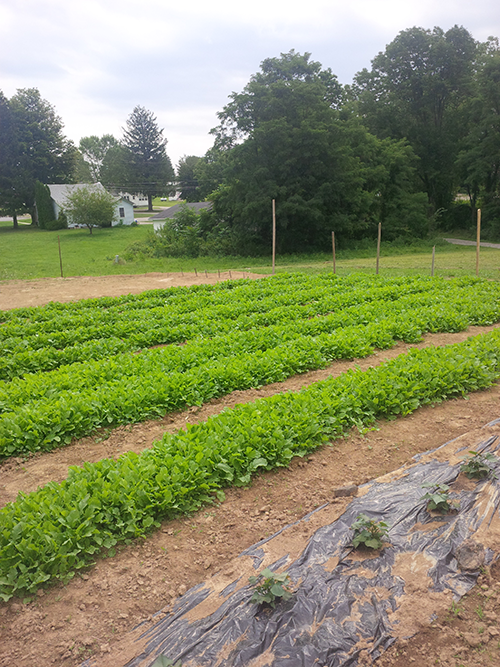 A: Actually my passion and allure for farming started at a very young age. I spent time as a youngster on my uncle's hay and dairy farm in Upstate New York. I started growing vegetables at the age of eight years old for our dinner table, and selling surplus products on a small lemonade stand near my home in Pennsylvania. I purchased my first property (Three Oaks Farm) at the age of 22 in Mays Landing, New Jersey. I farmed 12 acres of vegetables and three acres of raspberries. I built a produce stand on this acreage which was located on a state highway. My mother, Joyce, and brother, Joe, worked with me there during the summer months. I also raised organic chickens for meat and eggs, as well as Poland China pigs. I was a sous chef at the famous Playboy Hotel casino in Atlantic City at the time and farmed until the age of 29. I sold my farm when I took my first executive chef position at Showboat Hotel Casino due to time constraints and my quest to be a member of Team USA 1992. When I returned to Ohio, I knew it was time to venture back into agriculture and I purchased a 70 acre working farm. I currently sit on many committees and panels and represent the American farmer, as well as the Chef and consumer. I have a very well rounded perspective of the controversial topics concerning our conventional food systems as well as the economic markets and the effects on the American consumers. I correct folks often when they refer to me as a farmer. Maybe it's the Stetson? But many of my close friends are farmers and the differentiating fact is a farmer generates 65% of the yearly income in agriculture and that currently is not my case.
A chef must know that nutrient density of fresh local fruits and vegetables is much greater in the first two days after harvest versus one to two weeks. As for meats and proteins, our factory commodity meat industry is addicted to antibiotics and steroids! I know what I feed my livestock and every chef or consumer should know there farmer and what they are feeding their livestock.
Aside from the science and new technologies of conventional farming and the debates concerning altering genetics and chemicals, there is a very important fact concerning sustainability initiatives. Buying local supports our local economies and it has strong positive effect on our social norms further developing our communities. Local is the way to meet your neighbors and get America on course.
Q: The word Organic is being used widely in supermarkets. What are the benefits of buying Organic? Is everything labeled Organic truly worth a higher price?
A: Organic foods are free of all synthetic fertilizers, pesticides, herbicides, and fungicides. They must be 97% produced from organic compounds with a 3% variance of unnatural compounds.   The organic vegetable and fruit (plant based) industry is growing much faster than the meats and protein category. This is primarily due to the lack of meat processing facilities in local markets, and the lack of demand of the higher cost of meats to the general markets. The benefits of organic are limitless. The process and guidelines are safeguards against many new technologies and processes in our conventional food systems that lack significant studies, and are deemed detrimental to our health. The modern day controversy is based on the safety of genetically modified organisms (GMOs), steroids or growth hormones, antibiotics, and dangerous pesticides, herbicides, and fungicides. The organic industry is growing every day. Around 16% of products purchased are organic. In 2005, the percentage was closer to 9%. By the year 2020, industry analysts predict 25% of our products will be organic. Certified organic and organic labeled foods are quite different. The USDA and FDA have guidelines that must be met to be labeled organic. The certification process is costly, and the 2014 farm bill has additional monies budgeted to monitor compliance. The cost of organically produced foods will begin to drop as technologies advance in the growing market, as well as the rising demand for organic products. I currently farm 12 acres organic and four 96 foot high tunnel greenhouses. The majority of products are sold at my farm market stand.  The good news is that the conventional farmers in America are now beginning to farm much cleaner, with fewer chemicals then previous years.   Organic foods are 30% to 40% higher in price then conventionally grown products.
Q: Tell us your perspective on local and sustainable food? Our food system contains two major divisions, one being the conventional food system and the other being local sustainable foods.
A: As a member of the farming community and president of my county farmers market cooperative, I am very tethered to all types of farming practices. Let's not forget the contributions the American farmer has made to world food systems. In the advent of the industrial revolution and mechanized farming, we Americans taught the world how to farm. We increased production per acre tenfold in the 1950s. Technological advances by corporate agricultural companies then kicked in with scientific advances. Much is beneficial to increased yields and farming efficiencies. The downside is the advances of GMOs. But are we going too far? Are we using way too many chemicals? Farmers recently have introduced no-till methods by deep disking and using more herbicides for weed control. This practice was developed to limit soil erosion. The result was the development of "roundup" ready genetically modified corn, soy, and wheat seeds flooding the markets. Corn is in the weed family, genetically modified corn, wheat and soybeans allow dangerous pesticides to be used for weeds and not kill the crops. Hence, how far are GMOs going? But GMOs are not all bad! There have been seeds developed to withstand droughts and current climate patterns associated with global warming. I produce 55 acres of clean conventional grain a year and my seed is non-GMO. However there are many benefits to genetically modified foods and also to conventional breeding methods in plant based Ag, as well as livestock. In my opinion, through research, the real culprit in our mass conventional food system is the daily use of antibiotics in our meat industry. Administered daily antibiotics result in growing animals much quicker. The science behind the methods is nutrient absorption rates greatly increase with the addition of antibiotics as a daily dose. Growth hormones (steroids) are another culprit we could greatly do without. Has there been enough testing on these practices? Certainly questions we must ask one another! Monsanto, Pioneer, Con Agra, spend millions of dollars through lobbyists and are well represented in the top ranks of our USDA, FDA and other agricultural and food production governing bodies. We must keep our society abreast of what it is eating. I farm with organic practices, all natural feeds, non-gmo to better safeguard my end users health, and preserve our eco system. The grain produced on my farm is currently clean conventional. We are slowly converting our fields over to organic to soften the transition in relation to market demands and economics of the business. We must remember most decisions made in today's markets are primarily based on corporate profits and bottom line profits of growers and producers, and our current free markets.
As for the local movement, I must say I am a fan and advocate for sustainability in our food supply chain. Sustainability is three fold cyclical system consisting of economic, environmental, and social contributions that continue to support our society and guarantee our existence on this planet.   Many folks have a different opinion or view of the term local. Some say food grown 30 miles, some 60, others 100 miles from area of distribution and consumption. My definition of local foods is that of foods grown by an individual small to mid-size grower, with sound heritage farming practices.
Q: As the Academic Dean of Hocking College you have an obligation to educate. Please share a little about your school and how it contributes to culinary education?  
A: Hocking Colleges Culinary and Baking Programs are ACF accredited. Our curriculum just went through revision and updating. In my opinion, the difference between the qualities of a technical education today is the sequence of information delivery. At Hocking College we use several mediums, such as multimedia, demonstration, and hands-on lab work. Also we put a major emphasis on understanding processes, and last and most importantly, our practical experiences. We also rely on hybrid learning systems utilizing Moodle, which is an online learning tool for the students' access 24 hours a day, seven days a week.   This enables our students to better understand lesson plans, lab production, and individual assignments prior to attending daily lesson plans and lab experience. Also our institution owns and operates three public dining venues. First, in downtown Nelsonville, we operate Rhapsody, an Appalachian "farm to table" eatery. Our students all complete a semester functioning in various stations of the restaurant during operational hours.   Second, we operate a luncheon restaurant on campus called Star Brick Bistro. Our culinary, baking and hotel/hospitality students operate the restaurant through three labs also layered in our programs.   And finally, all our students work our student catering and the banquet events area of our programs through several classes – such as table service, catering, baking and pastry lab experience II. We have a ballroom that accommodates 250 people located in The Hocking College Inn and also do off premise catering on and around campus, as well as our surrounding communities. We carry the local foods and sustainability mission throughout all our campus and programs. I strongly believe the extensive amount of hands on experience attributes to a higher caliber student. Our students are trained for the high paced service for casual eateries, attention to detail for fine dining, and very versed in catering events of all sizes.   We are currently considering purchasing a food truck for our campus, and building a food course elective in to the program.
Q: When a student graduates from your school, what is your expectation for that individual?
A: We are a state institution with open enrollment. We provide a wide range of candidates for the food service industry. Some of our students will graduate to sous chef positions in all types of facets of the business. Some will move on as cooks, prep cooks in fine dining, casual dining, and institutional dining. We have placed graduates into management positions in quick serve and chain operations, as well. We just finished a Hotel hospitality articulation program with Ohio University to allow students to obtain a bachelors or masters degree in Tourism. I am currently developing an articulation program with our culinary and baking programs.
Our students are trained in theory, practical hands on training, and critical thinking in relation to the hospitality industry. After my third month at Hocking, I called a meeting in addition to our weekly faculty meetings to discuss our performance and efforts in preparing our students for the industry. I shared my observations and made some recommendations that would contribute to our goals of producing a student above the employer's needs or expectations.   The employers hiring our graduates give us our final grade as educators. I stated to my team that solid parenting skills are the best attribute we could bring to the table as educators. Aside from theory, technique and processes, we must stress that positive life skills, discipline, integrity, and values are very important to the success of our students.
Hocking students are groomed to be an asset and add value to a business in today's industry.
Q: With all that you do, we understand you are the owner of Plate Restaurant, Bar & Eatery. Tell us about your restaurant and how you manage all of this?
A: I wear many hats in this period of my life but approach them all with the same philosophy. I empower people to make responsible decisions and treat them all as I would want to be treated. I hold high standards but would rather my team to make decisions right or wrong, then no decision at all. I treat everyone, whether dishwasher or general manager, with the same utmost respect. I clean bathrooms and take out trash when in a respective area, and assist wherever needed. I was very involved with the opening of Plate, but quickly backed myself out of the operation and have all the confidence in the world with my management team and associates to carry out the daily operation of the restaurant.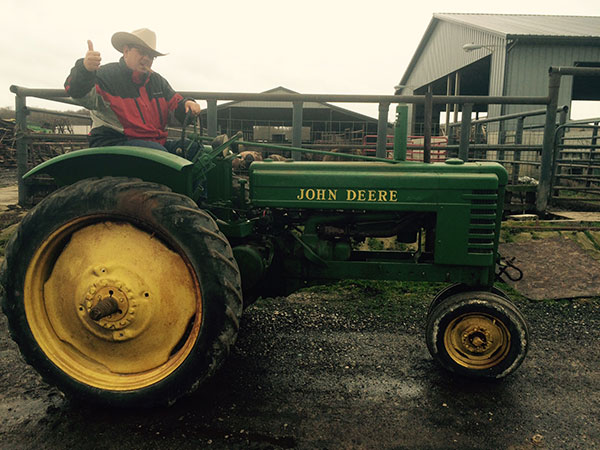 My full time job and primary responsibility is Academic Dean of Hospitality Programs and Director of Practicum Properties at Hocking College. I spend 60 hours a week at college with office time, teaching and student, staff advising.   As I mentioned earlier, I oversee Rhapsody as well, Hocking Colleges fine dining restaurant in downtown Nelsonville, Ohio. Rhapsody is a farm-to-table eatery based on Appalachian fare. My restaurant Plate, is also a farm-to-table eatery based on American and light modern Italian comfort foods. My artisan pizzas and breads are signature items as well as my local pork, chicken and vegetables, season permitting. I spend on average 16 to 20 hours a week consulting operations.
I must confess my recreational time is farming and agriculture. I live by the rule, "If you love what you do, you will never work a day in your life." I have partners in my country that I farm with and obviously have other manpower, tending to vegetables and grain operations. My favorite time of the year is when we open our farm market. Every Saturday, from first of May to end of October, I can be found at our farm market selling from 9AM until 1PM. It's all about meeting people and talking food.
My true test now is currently underway with last year's launching of Oliver Farms Shelf-Stable product line. Only time will tell!
Q: What excites you about cooking in today's world?
A: Well I started cooking in 1975, and that was when cooking and being a chef wasn't cool. I love sharing my experiences in traditional restaurants of the 70s that were all family owned. After Culinary school, I worked in small hotels for European trained chefs then migrated to mega casinos working again for classically trained chefs. My mentor, Dr. Noel Cullen, passed away suddenly on February 17, 2002. My mother Joyce passed on November 8, 2007.   I think about them both every day. I try, like they did, to make sound decisions and use wise judgment. I try to touch people in a positive manner and pass along the information, technical and life skills they taught me. I am 55 now and the time has come to give back to the industry that has been so kind to me. After all, isn't that what life is all about? So to answer the question, I share my experiences positive or negative with people I come in contact with to help make the world a better place. That's what I like most about being a chef! And being a chef in today's world is now cool! I love it!
Q: What words of wisdom do you have for other chefs?
A: Chefs' over all successes and accomplishments are based on a few key factors. First and most importantly the individual must have a deep passion for our craft. It is the foundation of all other contributing factors and development paths. Second, one must have a detailed plan concerning further development. It must contain self development initiatives, as well as a continuing education path such as stages with other high profile chefs, and course study at educational institutions. I weigh 60 percent of my continuing development on self-growth initiatives. I constantly spend hours weekly on research through internet activity, reading daily, weekly, and monthly industry periodicals and research books. As a teacher and educator, it is very important for me to continuously further my knowledge base for my students and for my self-growth. Chefs are very eager to showcase their styles and techniques. I know very few that have secrets. Set goals, daily, weekly, monthly, and yearly. Don't be afraid of failures.   Failure contributes greatly to one's successes. As for structured growth, The American Culinary Federation membership has continuous opportunities at regional and national conventions to expose chefs to new trends and modern techniques. Chefs must stay in touch with our industry's exponentially increasing technologies and economic constraints.
The most important advice I can give is to treat people with respect and dignity. Dr. Cullen once told me, "One must master life skills, and become a great person, before he or she can become great at their craft." Steve Wynn states, "A great manager must be three things at all times – a teacher, preacher and a policeman; and a great manager must treat the cleaning staff with the same respect and dignity as the CEO of the company."
To say that Master Chef Alfonse Contrisciani is the epitome of the busy chef is an understatement. Restaurateur – Academic Dean – Farmer – Certified Executive Chef … he knows food from in the ground to on the table! He is an inspiration, mentor, and encourager to many a young culinarian. Thank you, Chef Contrisciani, for allowing us the opportunity to capture you in print. We appreciate all of your contributions and are very pleased to share them with the industry.