Does your operation have the key components of a First-Class culinary operation?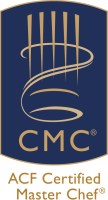 Food and beverage operations are complex with high labor and product costs. Efficiency and high quality service can be enhanced if staff and management are in harmony with guest needs and have the tools and knowledge necessary to do the job right. GM's and Chef's take pride in their operations. But only the smart ones see the value of bringing a third-party expert in to conduct a formal evaluation which often results in improved operations.
Certified Master Chef Dan Hugelier, CMC offers Club Managers; Chef's and operating Committees the opportunity for an interactive, on-site visit. His leadership style allows him to mentor culinary staffs to higher proficiencies that helps them make decisions based on expertise by a recognized Certified Master Chef; CMC's are often referred to as the best in the industry. Dan is approachable and his visit adds inspiration and expertise to your operation. It allows you to make strategic decisions based on what is "best" for your operation. Plan with purpose and achieve effective results.
His visit is customized to your operational needs – listed are areas he can address.
Budget Planning – A facility checklist can be customized to your operational needs showing strengths and discrepancies to aid in capital or remodeling budget planning. This may contain several parts; equipment, infra-structure, electrical, plumbing, flooring, lighting, refrigeration and storage etc.
Staffing – Interaction, leadership, synergy and state of the culinary department will be assessed followed with recommendations and commendations for your operation including formal organization charts and budget templates. Flexible and variable scheduling will be recommended with attention to overtime and seasonal labor fluctuations.
Production/Presentation – Product quality will be evaluated in terms of availability, taste, methodology of production, freshness, cooking technique (Expertise in global Cuisines) platting, presentation, handling of perishables and kitchen service.
Stewarding – An important and often overlooked support of the entire food and beverage operation. A review of the clubs stewarding functions; staffing and recommendations would be included as part of the site visit. Note: In a full-service operation, the purchasing supervisor typically is the Chief-Steward and supervises the stewarding staff.
Kitchen and Service – Service and kitchen to guest service areas will be evaluated with dining room service elements as it relates to the food service and quality of guest experience. This includes set-up and organization to insure meals are delivered on a timely basis.
Menus – Review of menu systems, as a working tool and how the menus work together, or not. Recommendations to help combine production and inventory thru proper menu balance and effectiveness to the cost of production. A secure file and electronic menu and special events history can be reviewed and organized for menu planning, rotating, staff menus, holiday, etc.
Products – Specific review of meat, poultry, fish, seafood, game, program. Boxed frozen food may seem a cost benefit as we will test against a full-service butchery program to determine which is much more cost effective. A recommendation will be made, both for cost and quality consideration.
For further information, contact Dan Hugelier, CMC at dan@meyersassociates.com