The Club: "PCC" is one of the oldest country clubs in the country.  Founded In 1890, PCC is located in the suburb of Gladwyne and is highly regarded for it place in the Greater Philadelphia Community.  Club is renown for its exceptional facilities and world class cuisine to its 1,000 member families.
Position Summary: Responsible for production of all food for banquet functions, private parties, special dinners, etc. Accountable for banquet food cost and labor cost and responsible to oversee daily production, waste and adherence to standard operating procedures. This is an opportunity to work with and learn from a Certified Master Chef (CMC)
Job Requirements:
Knowledge – Possesses technical skills needed to fulfill required job duties.
Work Ethic – Exhibits professional attitude towards superiors, colleagues and work. Is timely and checks with Sous Chef before leaving.
Production – Correctly inventories and requisitions all food items. Understands and uses recipe cards and production sheets. Produces correct amount of mise en place for daily use by using recipe cards and production sheets, with as little waste of time or product as possible. Prepares all foods to proper doneness and seasons correctly. Checks with Sous Chef for any special items needed for that meal period, produces correct amount so that time and materials are not wasted.
Organization – Properly assemblies all tools and utensils needed to accomplish job duties. Exhibits ability to prioritize work and ensure immediate needs are met. Understands and shows commitment to teamwork, knowing when to ask or offer help to or from colleagues. Returns soiled food preparation utensils and other small-ware items to the proper areas.
Sanitation – Understands and follows sanitation practices. Properly cools and stores all foods. Keeps station and coolers clean and neat during shift and makes sure station is clean and neat for oncoming shift.
Salary and Benefits
Philadelphia Country Club is highly regarded for developing and retaining a solid team, making this a highly desirable position. This position is viewed as a final finishing position prior to earning an Executive Chef position in future years.  As such, the right professional must be dedicated to career, craft, and growing as a leader.  The position will offer a comprehensive package with excellent benefits and growth-oriented incentives.  If you are interested in joining a dynamic team of culinary professionals in an exceptional culinary culture, innovation and foodservice standards, send us your resume along with a note.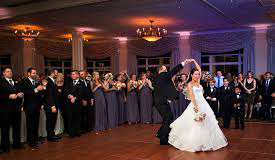 Work with DMA, the industry leader and respected team of proven culinary professionals to help advance your career.   Upload your resume, which may also include a cover letter and supporting information including menu examples, pictures, personal website, etc. Click Here: