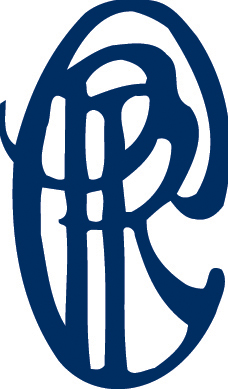 Piping Rock Club is a family-oriented, full-service Country Club located on the North Shore of Long Island, NY.  Founded in 1911, the club is proud to offer memberships the finest in dining and sporting activities, including a nationally ranked C.B. Macdonald designed golf course.
The Club also offers trapshooting, a racquets facility with 29 indoor and outdoor tennis courts, squash, croquet, paddle tennis, and a beach club with a pool.
Piping Rock is one of the most exclusive country clubs on the North Shore. The Main Club offers multiple indoor and outdoor options for Breakfast, Lunch and Dinner.  Most of the rooms open into a hall that surrounds an internal courtyard.
A separate facility on Long Island Sound provides beach, pool and dining facilities for members. The Beach Club offers a cocktail lounge, a café and dining room, a snack bar, and an ice cream parlor.  The Beach Club is open from May through October.
Position Specific: Piping Rock Club has been fortunate to have employed several exceptional Chefs over the years. The Club is looking to maintain this high level of talent and strategically advance programming.  The Executive Chef is responsible for the consistent preparation of innovative and creative cuisine of the highest quality and presentation for the dining rooms, banquets and other food facilities, resulting in outstanding member satisfaction.
The Executive Chef will be a creative, a strong leader that drives the team and culinary culture, taking ownership of all culinary development. Above all, the Chef must always be willing to help create the best dynamic working environment for all team members.  Good judgment needs to be exercised in delegating authority and responsibility, while delivering first class cuisine and remarkable hospitality. Our greatest pride is to consistently exceed member expectations.
Initial Priorities:
Team Building/Training – Hire, train, motivate and develop a high performing team. Serve as coach and mentor and lead by example in all ways.
Blending Innovative and Traditional Cuisines – Revitalize the members' dining experience. The Club is looking to elevate its food operation and is looking for a visionary leader with the personal and professional skill sets to lead this traditional yet forward-thinking culinary operation.
Menus/Buffets – The new Executive Chef is expected to evaluate and improve the menu variety and buffet presentations.
Consistency -A high level of consistency will be a key area of focus upon joining the team.
Professionalism – Set the example for professionalism when working and communicating with all departments.
Job Requirements:
With presence, train, develop and motivate supervisors and culinary staff to meet and exceed established food preparation standards on a consistent basis.
He/She is passionate about food; up-to-date with the latest food trends and products; creative in all types of cuisine from casual to contemporary.
Display exceptional leadership by providing a positive work environment, counselling employees as appropriate and demonstrating a dedicated and professional approach to management.
He/She should advocate sound financial/business decision making, demonstrates honesty, integrity and also leads by example.
Competent in organizational and time management skills. The ability to demonstrate good judgment, problem solving and decision-making skills.
The Chef will author a monthly article in the newsletter, maintain visibility in the dining rooms during buffets and special events and be involved in booking private parties and club event menus. Management would encourage cooking classes when time permits.
Ensure that the highest standards of sanitation, cleanliness, and safety are maintained throughout all food service areas at all times.
Additional Information:
Annual food sales $2MM; Total F&B Sales $3MM.
The Club currently maintains a 38% food cost. Sales are a mix of 83% a la carte and 17% banquet. (The Club subsidized F&B $800,000 the previous fiscal year).
There are 19 culinary employees supported by a $1,070,000 labor budget.
The Club maintains two (2) kitchens and Management rates their condition a (5) out of (5).
The Club has two (2) Sous Chefs and a Pastry Chef. The Executive Chef is responsible for the department's purchasing requirements.
The Club maintains two Clubhouses. Main Club is 38,000 sq. ft. and the Beach Club is 15,000 sq. ft. The Club is supported by 875 members whose average age is 51.
The Club operates 12 months annually; busy months April – December with off season for planning and organizing for the coming season.
The Executive Chef reports to the Assistant General Manager and works with the Food & Beverage Manager and Dining Room Manager.
The previous Executive Chef was employed by the Club for fourteen (14) years.
Main Club Upstairs Bar – Casual with 80 seats, serving Lunch & Dinner – five/six days per week.
Main Club Dining Room – Formal with 50 seats, serving Breakfast, Lunch & Dinner – five/six days per week.
Beach Dining Room – Casual to more formal with 200 seats serving Lunch & Dinner – five/six days per week.
Private Parties/Member Events – The Club has eight (8) Private Rooms with seating from 4 to 250. The largest sit-down Banquet/Event the Club can accommodate 400 guests. However, on holidays with staggered reservations they serve 800 plus.
A compensation package that will include an above average base salary and performance bonus. Excellent benefits including medical & dental insurance, 401K, vacation, ACF dues & conference and dining allowance. A (CEC) or equivalent preferred. Interested individuals should send resumes, a well-conceived cover letter, and supporting information (a digital Portfolio is encouraged) in strict confidence.  Click Here to upload your information:   Click Here to upload your information:
Work with DMA, a team of proven culinary professionals to help advance your career.