Overview:
As more and more people near retirement age and beyond, older adults are quickly becoming one of the largest demographics in the country. The Bureau of Labor Statistics predicts that employment in the senior living industry will continue to grow rapidly. As a result, the demand for senior living chef's and cooks is strong. If you're willing and able to handle the responsibilities of working as a chef at a senior living facility, a rewarding career may be in your future. With the evolution of food service in senior living, from cafeteria to full-service restaurants, comes a new attention to this important aspect of dining.
The Pines:
The first thing you should know about The Pines at Davidson: People are important here. When a resident enters The Pines, they become part of a close-knit family from all walks of life. They are residents of one of North Carolina's most respected continuing care retirement communities, created to provide a superb way of life and high quality health care, as long as you live.
Founded by friends and members of the Davidson College Presbyterian Church, The Pines welcome all faiths, races and nationalities. As a not-for-profit community, every penny of revenue after expenses is used to strengthen the organization and to further its mission, not to pay dividends to shareholders. They are financially strong: only approximately 25 retirement communities nationwide have earned a Fitch rating of 'A-' or higher, and The Pines is one of them.
What's more, they have options that enable people from a range of financial backgrounds to afford a comfortable life on their campus. Above all, everyone shares a sense of purpose. They wish to preserve the qualities that have made them a great community and work to keep improving.
Summary: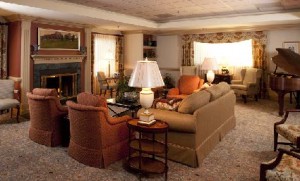 As "scoop and serve" models of the past are making way for restaurant-style dining services in senior living, providers are taking note of their hiring practices—which today involve recruitment of experienced chefs who, more often than not, have backgrounds in country clubs, hotels or restaurants. It is very important that the new Chef understand the caring Culture of this facility.
There are two major differences between preparing food for senior living versus a restaurant clientele: first, a captive audience. Second, superior schedule and quality of life. "The major difference is that in other dining segments, guests come in and go home, but at The Pines, it is their home. You have to be more on your game because this is where the residents live."
From a business standpoint, however, the concept is the same: grow and retain business through superior service. Largely, this has been a revolution over the past several years but it is here to stay.
If you enjoy making a difference in the lives of seniors through your skill and expertise and wish to work in a high quality dining environment this may be for you. At The Pines you will be part of a dynamic and talented team of professionals dedicated to the highest standards of excellence and quality of care. As a part of this growing organization, you will find opportunities that provide more than just a job. The Pines is a place where personal and professional growth is an integral part of your career experience.
The Position:
The Executive Chef & Assistant Director of Culinary & Dining Services (Executive Chef) is responsible for providing overall leadership and management for all phases of food production and presentation for the community's Culinary operations. These responsibilities include, ensuring high quality food and beverage service is delivered to our residents at every dining opportunity, overseeing department financial management with respect to production and utility, hiring the most qualified talent available, training staff in the production and delivery of our products, and coaching dining services team members through each and every event. Chef is responsible for ensuring compliance to all sanitary regulations and procedures, along with The Pines' quality service standards. This includes compliance with all federal, state, local authorities regarding food production and presentation. The Executive Chef will be expected to help develop resident programs and events as well as contribute to resident publications. Presentation skills and an executive presence are necessary to be successful.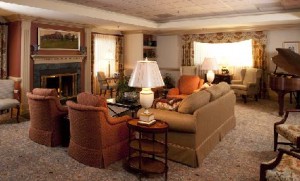 The Executive Chef also serves as Assistant Director of Culinary & Dining Services; he or she is in charge of the department in the absence of the Director; the position provides the opportunity for promotion to Director of Culinary & Dining Services since The Pines feels strongly the Director should come from a Chef background.
Duties:
Developing training programs to ensure all culinary team members are able to provide "Resident First" Service to our residents.
Reviewing and Developing menus that are delicious, nutritious and balanced for our residents. Menus are on a five-week cycle.
Evaluating community culinary operations to ensure that each part is functioning to a desired level of excellence.
Orienting new staff regarding company philosophy, core culinary standards, and established culinary program standards.
Communicating effectively with residents and staff.
Projects and practices consistent ownership attributes, which provide a high level of quality and service at all points of contact.
Finally, the successful candidate must be a good fit for the culture of The Pines. He or she must demonstrate values, conduct, and integrity consistent with the caring philosophy in place. The candidate must approach the position with humility and the mindset of a servant leader who cares for "others above self." This individual should value the formation of lasting professional relationships and become an active member of the Senior Management Team family and community.
Additional Information:
Total annual budget for Culinary is $2.9 million; there is no beverage program (except residents may bring own wine to the main dining room – this may change in the future in light of industry trends)
Raw food cost per meal is approximately $5.75 per meal; meals served per labor hour worked is 2
Total Full-time Equivalent Employees is 41
Total annual meals served is about 175,000 (83,000 to Health Center residents; 92,000 to Independent Living residents in fine dining setting); they are proud to serve the same high quality, well prepared food to Health Center residents – a Chef with Country Club or restaurant experience can easily master the Health Center side of the business.
Job Requirements:
Certification and/or College Degree in Culinary Arts is required.
Minimum five (5) years' experience as a Chef or Kitchen Manager.
Four (4) years supervisory and management experience including hiring staff, coaching, performance management daily operations supervision, discipline and counseling.
Certiffied in ServeSafe Food Services.
Ability to handle multiple priorities, delegate assignments to the appropriate individuals based on their skills, roles and interests.
Written and verbal skills for effective communication and the ability to facilitate small group presentations.
Competent in organizational, time management skills.
Demonstrate good judgment, problem solving and decision making skills.
Proficiency in computer skills, Microsoft Office (Windows, Outlook, Excel) with the ability to learn new applications.
Ability to work weekends, evenings and flexible hours.
The Town of Davidson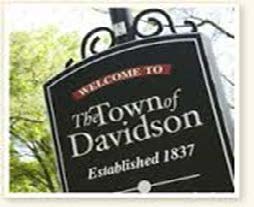 "Vibrant, attractive community in a college town 20 miles north of Charlotte and located on one of the largest lakes in NC (Lake Norman)
The town of Davidson offers you a rich tapestry of life when you make your home at The Pines. Near Charlotte, NC, Davidson is set along the eastern shore of Lake Norman, offering the outward-bound senior a world of activities in and around the water. Davidson was founded in 1837 with the establishment of Davidson College, named for Brigadier General William Lee Davidson, a local Revolutionary War hero.
Today, Davidson College is consistently ranked as one of the nation's top ten liberal arts colleges in the U.S. News & World Report survey—and its classes, arts, music, athletics and campus spirit are open to you.
Davidson is the unofficial book club capital of North Carolina. There are more than 30 book clubs that meet at The Pines. No wonder James Michener took inspiration for Recessional from The Pines. Patricia Cornwell, a Davidson College alum, mentions The Pines in The Hornet's Nest. Davidson has a continually changing list of things to do. From summer concerts on the town green to the Saturday Farmer's Market, it's the very definition of "vibrant living."
"The Pines has a cordial relationship with the college and the town. The town is a lively, friendly place to live. Example: on visits to The Pines to see me, my daughter and son-in-law fell in love with Davidson and chose it as their retirement home." – a resident of The Pines
The Pines will offer a competitive compensation plan including a base salary, discretionray incentive compensation, health insurance plan; long term disability at no cost; life insurance at no cost (1x salary but not to exceed $50,000; 403(b) defined contribution plan; holiday/sick/short term disability days; will pay costs to pursue CEC certification; voluntary dental insurance; voluntary long term care insurance; additional voluntary group life insurance. Attractive work hours 9:30am to 7:00pm. Work one weekend every four weekends.
Interested individuals should send resume, a well-conceived cover letter and supporting information i.e., pictures, menus, personal website etc. in strict confidence by uploading https://meyersassociates.com/resume/