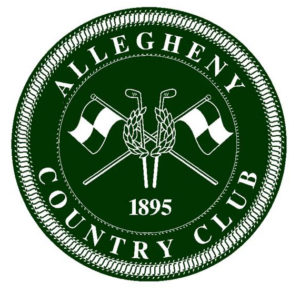 The Club – Is an important part of Pittsburgh's history for more than a century. Allegheny Country Club is a private, member-owned, and family friendly country club with extensive sport, recreational, and social activities. With a sustained commitment to excellence, members of all ages enjoy outstanding facilities and programming in a setting rich with tradition, inspiring the formation of enduring friendships. Food service and social programming is one of the most important aspects of the Club's culture. The Club is seeking a well-rounded and technically-diverse Executive Sous Chef for immediate placement.
The position requires an engaged culinary professional, who is hands-on and capable of working closely with Club's recently promoted Executive Chef. The position requires someone equally strong at a la carte services, banquets, purchasing and managing production with an engaged, culturally-diverse culinary team.
Expectations, Core Experiences & Competencies and Expectations
This position will help to advance procedures, standards and culinary culture, assuring quality of products and services provided to members in all dining areas. Events and a la carte dining are key services to the membership!
The Club will hire a professional with leadership qualities; preferably a senior sous chef, chef de cuisine at a reputable club and/or resort with well-rounded and diverse restaurant experiences and sound knowledge of banquet production.
Able to follow the longstanding traditions of the Club and a culinary team with longevity.
Accountable, responsible, efficient, and a willingness to partner with the Executive Chef pushing culinary culture into something truly dynamic.
Systems and solutions orientated; Proven business sense.
Ability to lead team and develop staff. Work stations as needed, and forge trust, respect and cohesiveness.
Willingness to work the hours required and with presence.
Salary and Benefits
Allegheny Country Club is highly regarded for developing and retaining a solid team, making this a highly desirable position. This position is viewed as a final finishing position prior to earning an Executive Chef position in future years. As such, the right professional must be dedicated to career, craft, and growing as a leader. The position will offer a comprehensive package with excellent benefits and growth-oriented incentives.  If you are interested in joining a dynamic team of culinary professionals in an exceptional culinary culture, innovation and foodservice standards, send us your resume along with a note.
Work with DMA, the industry leader and respected team of proven culinary professionals to help advance your career.   Upload your resume, which may also include a cover letter and supporting information including menu examples, pictures, personal website, etc. Click Here: