Executive Sous Chef by David Meyers Associates
The Country Club of Buffalo, the premiere club in the greater western New York market, is in search of an accomplished and mature culinary professional on-the-rise, to partner and work closely with club's new and acclaimed Chef, Joe Piazza, CEC.
Position Specific: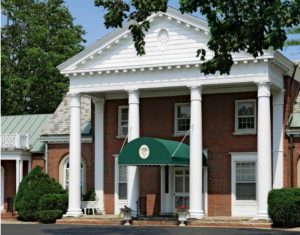 CCB is a traditional club with a respected culinary reputation featuring a number of popular traditional dishes and preparations. The need is to balance the menu to accommodate the tried & true for the tenured members that dine regularly, and simultaneously offer modern casual fare to capture a younger, more dynamic, more social set in order to make the Club their destination of choice as well.
This is an exciting time for the Club as their newly constructed "Club Room" lounge bar and renovated Terrace Dining are newly opened.  The Club desires a new shared plates menu, with flatbread pizza, cheese/charcuterie, creative & trendy sharable warm appetizers, etc. The ideal candidate will be up-to-date in cooking abilities and have a proven track record at a first class facility.  A formal culinary education and training, e.g. CIA, JW, etc. is preferred. ACF Certification or on path to certification is desirable.
Job Requirements:
The Executive Sous Chef function is to provide a support system for the Executive Chef. This involves recipe and menu development, execution of a la carte dining and banquet functions and all duties related to staffing of the kitchens.
"Hands on" preparation, presentation, production schedules and coordination with Executive Chef for operational excellence on a daily basis.
Complete charge of the kitchen in Executive Chef's absence, managing up to 20 culinary staff and stewarding department seasonally.
Administrative duties include schedule writing, daily production schedules, recording of food usage and production amounts for events.
Qualifications:
Preferably a culinary graduate with a minimum of 5 years experience, 2 years of which are supervisory in a similar club, hotel or resort.
A sound culinary technical background with experience in high end food products and preparations, classical techniques and relevant exposure to modern food trends.
Experience in high volume banquet events both buffet and plate- up, action station set up and execution, garde manger skills and carving skills.
Strong a la carte station abilities; sauté, broiler, pantry and expediting.
Key Expectations and Goals:
The successful candidate will be a leader committed to educate and train the culinary team members; both the formally trained and locally developed.
The membership enjoys interacting with the culinary team during major events and when appropriate. The culinary team hosts cooking classes in the off-season as a membership relationship tool, and walk the floor during dining or events when time and workload allows.
Ensures that high standards of sanitation, cleanliness, and safety are maintained throughout all kitchen areas at all times. This includes site visits to all outlets.
Salary and Benefits
The Country Club of Buffalo is highly regarded for development management professional then assisting them advancing in their careers. This position is viewed as such for the right professional who is dedicated to career, leading and growing as a leader. The position will offer a comprehensive package which includes a performance incentive and excellent benefits.  If you are interested in joining a dynamic team of culinary professional in an exceptional culinary culture, innovation and foodservice standards, send us your resume along with a note.
Work with DMA, the industry leader and respected team of proven culinary professionals to help advance your career.   Upload your resume, which may also include a cover letter and supporting information including menu examples, pictures, personal website, etc. Click Here: