By Ed Janos, CMC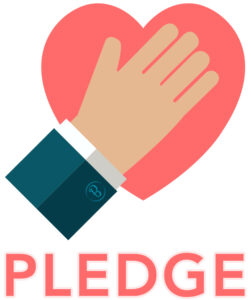 To listen to members about their likes and dislikes while learning the culture of the club.
Build trust and respect with members and with staff.
Evaluate operations to ensure consistency and quality in all a la carte and banquet venues and for all club events.
Develop menus and featured offerings for the a la carte dining options.
Evaluate and develop team members' skills and abilities. Continue to instill a culture among the staff that encourages creativity and passion for the work they perform; encourage respect for fellow employees. Accountability is the new norm.
Consistently exceed member expectations for quality, taste, presentation, variety, and creativity of product.
Continue to attract and retain high quality staff.
Develop and execute a plan to increase member participation in dining at the club.
Prepare necessary data for applicable parts of the budget, project annual food and labor costs, monitor actual financial results and take corrective action as necessary to ensure that financial goals are met.
Be a skilled communicator with professional and personable demeanor and approachable manner.
Actively engage with the membership through email communications, cooking classes, walking the dining rooms and author newsletter articles and Food Blog.
Be competent in organizational and time management skills. I will demonstrate good judgment, problem solving and decision-making skills. My goal is to get myself and my staff a reasonable work weeks and respectful earnings of a craftsman.
Possess a positive "can-do" attitude, be a "Driver of Standards and Innovation" all delivered with a calm demeanor, teacher-like manner, and uplifting approach.
Will attend all Executive Staff meetings and will maintain a professional relationship with all personnel.
Attend food and beverage committee meetings and contribute with ideas and suggestions.
Will provide mentoring leadership and foster a culture of continuing education and development of future, up-and-coming culinarians.
Evaluate job performance of culinary staff; coach and counsel to ensure staff is on track. Reward and discipline staff in a fair and appropriate manner.
Ensure that the highest standards of sanitation, cleanliness, and safety are maintained throughout all food service areas.
Train team in exemplary food service practices and ensure all necessary certificates, licenses and qualifications for operations are maintained.
I will demonstrate sincere and engaged visibility with members and staff, along with a love of the culinary craft and the relentless pursuit of excellence.