By Bill Schulz, MCM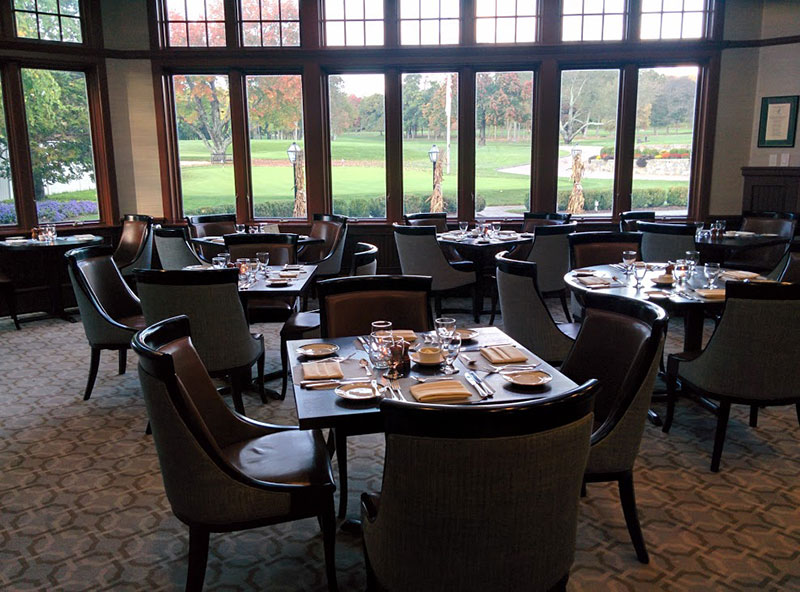 The food service operation is considered a primary department in club operations. All members of the club patronize the food operation to some extent, whereas other services and facilities may be used only by specific individuals.
Food service in clubs is different from food service in specialty restaurants, hotels, or other types of dining establishments. Usually these operations have more focused products and are profit-motivated. Clubs attempt to satisfy their members by providing a wide array of dining experiences ranging from home-style cooking to gourmet; fast food to elegant formal dining, and ethnic cuisine to replicating the latest in food trends. During the holiday season offering appropriate festive foods and large subsidized holiday events are club traditions. Being all things to the membership is a common thread found in many clubs. Chefs must be accommodating even when knowing there is a tremendous difference in taste-in-food diversity among the membership.
A perspective sometimes overlooked in clubs is "serve and provide" your product to the same members over and over again.  Unlike a restaurant whose clientele is transient with very few regulars, a Club on the other hand has all regular customers with the exception of its guests. This represents several unique challenges for the Chef.  Not only must the product coming out of the kitchen be consistent (members ordering the same foods every time they come to the club) menus must also be versatile.  For some members, you better have their favorite salad or sandwich enjoyed for years when they are ready to order it.  For other members, give them something new and innovative. How about the member who wants that "big steak" as served at the Steakhouse Restaurant down the street, only at two-thirds the price. Selling products with little profit margin is prevalent in clubs.
Some Clubs have year-around operations and can afford to maintain a full-time staff.  Other clubs operate on a seasonal basis building a full-time staff in the peak season and then gearing down to skeleton crews during the off-season.  This forces the Chef to become an excellent trainer and creative in recruiting personnel. In seasonal operations, maintaining consistency from year-to-year is a major challenge. In year-round clubs, there are challenges as well. When you build a staff and revenues decline it adversely affects the bottom line. In year-round clubs, relying on increased revenues to offset rising expenses can sometimes create a trap that is difficult to escape.
Budgets and member expectations play important roles in club food service operations.  A budget is a target that not only measures financial performance; it helps to establish the level of food service available to the members.  Obviously, the more funds budgeted for salaries, equipment/supplies and the cost of food, the higher level of service and quality product management is able to provide.  Balancing expenses with member expectations while maintaining control is a key to operating a successful food service operation.  However, this is not as simple as it may appear. Getting the F&B budget approved to pay for increased member expectations is a challenge that Chefs have confronted for years. Never mind if the clubs F&B budget breaks-even and the subsidization in the golf budget increases each year, clubs should make money in their restaurants; shouldn't they?
Operating a successful food service in a private club demands continual monitoring and follow-up. You may wish to consider the following.
Number one, accept it! You chose this profession so enjoy what you do. Working in a private Club is actually a privilege but this is a topic for another article.
Realize from the start that you can improve the product but you will never change the membership. The best you can do is to educate the members to make alternate choices.
Make a sincere effort to understand member expectations. Keep the pulse of the operation by listening to the members, talking to the employees and observing at every given opportunity. Then, do something with the information you've gathered. Knowledge is a powerful tool but only if you use it.
Insure you do not fight the battle alone. Surround yourself with capable staff and develop your team to help and support goals and run a great food operation.
Communicate with your General Manager and other department heads daily. Relationships are very important!
Keep yourself at the head of the parade. With each new F&B Committee, never rely on what you have shared with the previous committees. You need to reiterate the problems and propose solutions with each new administration.
Benchmark your facility with similar operations. One of the major benefits of our profession is the sharing of information among other Clubs. It's also a good idea to see what your competition is doing.
Okay…here is my secret tip! Make sure you take care of the ladies by giving them a $35 luncheon for $10 when they have their Card's Day. Make them feel special and the good will you will generate will keep them in your corner. Well worth it!
In the immortal words of Kermit the Frog, "It's not easy being green" Well…it's not easy being in charge of your Clubs food service operation either. The food service profession is certainly one of the most difficult to survive especially when you consider the number of restaurants that go out of business annually; a very telling statistic in every major city throughout the country. The difference is, your clubs dining room doors won't close and you're in this for the long haul.
The good news is the enormous satisfaction you feel by working in the profession as a Club Chef and continually striving to make your clubs food service operation the very best it can be.