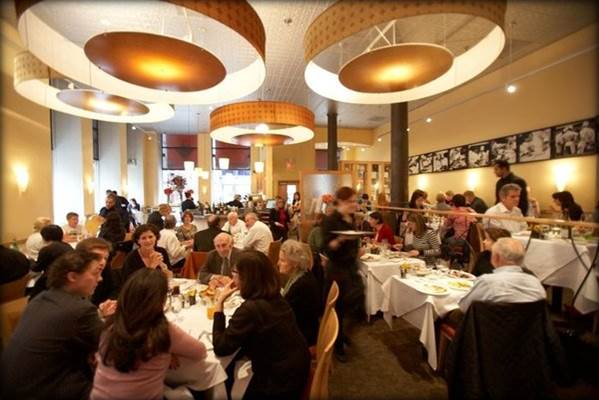 For Chefs who work in clubs and Chefs considering switching their career to clubs, there is something you all should know. Club food service operations are unique; sometimes fickle and often very unpredictable. They are complicated and diverse and can be frustrating at times. Don't get me wrong, being an Executive Chef in a private club is a privilege. It is as close to being the entrepreneur of your own restaurant as you can get; and the best part is you don't have to pay the bills. Clubs provide great employee benefits, hours are generally better, and the pay scale is a notch above other hospitality sectors.
Why then are Clubs so difficult – they sound pretty good … what's up? The reason is twofold:
Members pay dues for the privilege of belonging to a Club and enjoying the amenities, which include eating in the dining room. This creates very high expectations, including the feeling that because of those dues and the fact that it is "their club," menu prices should be a little less than every other restaurant in town. Sounds crazy, but it's the truth. That is what a Club is all about. There is not much you can do about this – it is just the way it is, and it will never change.
Members are captive in their own Club. The Chef needs to create menus and programing that appeal to all tastes, all ages of members, all moods, and with availability whenever the member wants it. Consider the Club's demographics and you will find members representing all ages and generations. When at the Club, members are not visiting a specific public restaurant to accommodate their taste and desire at the time. Within the club's facilities, they are basically eating in an extension of their own home … and expect that whatever they want will be available to them.
How did we get to this point?
First, one needs to consider the Evolution of Food in America over the past 60 plus years. Let's start with the 60 and over group. Tastes were shaped in a more formal and simpler era. Let's call them the less adventurous members. However, today these same members who grew up in the 40s and the 50s have more dietary restrictions, which only adds another layer to an already complex food service operation.
During this period, the role of the housewife was changing as convenience and processed foods ruled. Swanson invented the frozen TV dinner and the Betty Crocker Cookbook was the culinary bible. In the 1950s, an entrepreneur named Ray Kroc opened a MacDonald's franchise, as we know it today in Des Plaines, IL. Popular dinner foods included fried chicken, tuna noodle casserole and meatloaf. Relish trays were visible on all restaurant tables.
In the 1960s, jet travel shrank the world and the influence of the European Chef grew. Julia Child introduced Americans to the luxuries of French Cooking and suddenly there was an emergence of "new choices" of food. It wasn't until the 1970s that food started changing. Tastes were becoming more eclectic. Gadgets and gimmickry became prevalent in our kitchens, and fast food took off while at the same time families were splintering.
The 1980s was a time that Chefs began to get recognized. Wolfgang Puck opened Spago in 1982 and suddenly California Cuisine was on the map. He later opened Chinois on Main in Santa Monica. His early exposure to Southern California's multicultural population intrigued him, inspiring him to fuse the Asian flavors and products of Koreatown, Chinatown, and Thai Town with his French and California-based cuisine, in a fine dining setting. Chinois brought diners a fresh and imaginative Asian-fusion menu that laid the groundwork for fusion cooking in America.
Paul Prudhomme was another Chef with influence. He was the Chef who put the cooking of Louisiana – especially the Cajun gumbos, jambalayas and dirty rice he grew up with – on the American culinary map. He will be forever known for his famous Blackened Redfish. 40 to 59 aged members are more adventurous, but still connected to more traditional culinary rules. With this group, there was a transition from independents to chain restaurants.
The 1990s brought us lite and heart-healthy options and the infamous "♡" began to appear on menus. Americans had grown fat from all of the overindulgence and processed food. Naturally healthy cuisines, (notably Pacific Rim and Mediterranean) emerged. Fusion cooking prospered and the Influence of the internet and Food Network began to bring food to the forefront. There are no rules for the 40 and younger member. Forget about formality – get real, they prefer to eat on the fly. "Farm to Table" (local harvest), sushi rising to prominence, nutrition and a "Prepared Food to Go" mentality shaped the new Millennium. And today, there is a restaurant for every niche.
Aside from Club demographics and members being captive in their Club, there are other particularities that influence Club culinary operations. Some include:
Personalization – each member wants to feel that the Chef is cooking for them personally. Active Chef/Member interaction has become expected.
The Disassociation between "What is Served and Pricing" i.e., Lobster at Chicken prices. Clubs are known for providing value for their members.
Full vs. Empty Dining Room Effect. Members don't want to eat alone; they all want to eat together and at the same time which challenges the kitchen daily.
"I Want What I Want, When I Want it!" Breakfast for dinner anyone?
The "Chaos Effect" of Special Orders. This has only compounded in recent years with gluten free, peanut allergies, and other dietary restrictions.
The bottom line is – it's the "Best Meal" I've ever had! OR it's the "Worst Meal" I've ever had! Members are just plain "Fickle!"
So, there you have it. Clubs are a great career choice, but they are what they are. Successful Club Chefs understand this; they thrive in this environment, are flexible and enjoy the diversity and challenge found in clubs.
In writing this article, I would like to recognize Michael Masson, CCM – the General Manager at Baton Rouge Country Club, Louisiana. Michael inspired me to both understand and present to you this fascinating Evolution of Club Food Service.