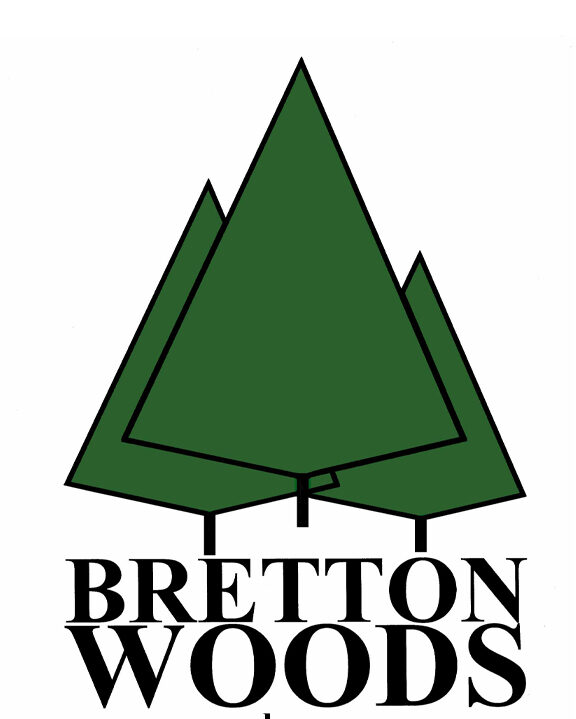 Bretton Woods celebrated its 50th anniversary in 2018.  Started in 1968 by the International Monetary Fund as a safe place for individuals from all over the world.  The facility is very family friendly, and the amenities even include an 18-hole miniature golf course and three separate playgrounds.  The Center offers 18 holes of golf, golf practice facilities, 12 outdoor and 2 indoor tennis courts, 3 outdoor swimming pools, 2 soccer fields and the new outdoor nature education and teambuilding / leadership academy as well as a variety of food & beverage options. The entire BW Management Team and the Staff pride themselves in providing exquisite service in a distinctive setting to a truly international clientele.  The Center recently completed a $3.5 million renovation to the golf course and finishing the International Pavilion which includes fitness.
Located next to the C&O Canal and the Potomac River, the Center's spectacular natural setting is ideal for relaxation.  The pavilion area can be used for outdoor picnics or gatherings. The Center's Clubhouse boasts two (2) dining rooms with scenic views of the golf course, a banquet room for special events and space for corporate meetings and events.

Position Specific: The Executive Chef is a key member of the BW Leadership Team responsible for all kitchen operations working hand in hand with the front of the house in providing the best member experience possible. The successful candidate will have a proven track record of developing and fine tuning a food service team in a similar level club.  This "take charge" individual will possess a strong emphasis on food and beverage training and service standards.  The ideal candidate will be a creative, hands-on individual skilled in developing all of those around him/her. The individual must be very comfortable interacting with members in helping to create memorable dining experiences.
It is very important for the Executive Chef to be able to deal with a VERY diverse membership, being that the majority of members come from the International Monetary Fund, World Bank, and world embassies … it is different in a positive way. A quality-oriented individual that can manage multiple areas operating at the same time. The Club has outdoor pavilions for events and executes large Center-run camps for 11 weeks during the summer. Management is looking for a candidate that can grow with the Center .
Initial Priorities:
Learn the Operation – Understand the Center's culture, values and mission. Do not rush in to change everything.
Solidifying the Kitchen Staff – Stabilize the kitchen staff and provide hands-on leadership. The new Executive Chef is expected to work with and improve staff performance and consistency. Continue to attract and retain high quality staff.
Review Menus and Preparation Procedures – Develop recipes and techniques for food preparation and presentation which help to assure a consistently high-quality product. The new Executive Chef is expected to evaluate and improve the menu variety and buffet presentations.
Other Key Expectations/Requirement include:  
Plan menus with Food and Beverage Director for all food outlets in the Club and for special occasions and events to a discerning international membership.
Develop policies and procedures to enhance and measure quality; continually update written policies and procedures to reflect state-of-the-art techniques, equipment and terminology.
Schedule and coordinate the work of chefs, cooks and other kitchen and Snack Bar employees to assure that food preparation is economical/technically correct within budgeted labor cost goals.
Consult with the Family and Social Committee about food production aspects of special events being planned. The Chef needs to be visible in the front of the house; and comfortable talking to and creating special events with members.
Prepare necessary data for applicable parts of the budget; project annual food, labor and other costs and monitor actual financial results; take necessary action to assure that financial goals are met.
Provide training and professional development opportunities for all kitchen staff. Motivates and develops staff, including cross-training and promotion of personnel.
Safeguards all food-preparation employees by implementing training to increase their knowledge about safety, sanitation and accident-prevention principles.
EMPLOYEE Menu Programming is critical to the Club's Team Morale and Chef's overall success!
Additional Information:
Annual food sales $ 1,080,751; Total F&B Sales $ 1,735,330.
The Center currently maintains a 39% food cost; the budgeted goal is 40%. Sales are a mix of 50% a la carte and 50% banquet.
There is a total of 12 kitchen employees, including Stewards, and supported by a $400,000 labor budget.
The Club maintains two (2) kitchens. Management rates kitchen facilities a 4 out of 5. There is a Capital Replacement plan in place. The Club is looking at a long-term renovation. There is mostly new equipment in place currently.
The Chef is supported with one Sous Chef. The Chef does the purchasing.
There are two (2) Clubhouses supported by 1,400 members whose average age is 54.
The Club operates 12 months annually and closes for maintenance for three weeks in January. The busy months are May – October.
The Executive Chef reports to the General Manager and works closely with the AGM, Clubhouse Manager/Catering, Restaurant Manager, Controller and Director of Adventure.
The previous Chef was with the Club for 38 months.
A la Carte Dining and Events:
Club Room – casual with 120 seats, serving Breakfast, Lunch & Dinner Tuesday – Sunday.
Outdoor Patios – New – casual with 100 seats serving Breakfast, Lunch & Dinner
Pool Area – casual serving Lunch & Dinner (Busy pool area)
Food Truck – New in 2021 – Events Only!
Private Parties/Member Events – The Club has two (2) Private Rooms with seating from 2 to 150. (Bretton Woods picture perfect ballrooms with floor to ceiling windows, outdoor patio and well-maintained grounds provide a memorable location for a variety of events including weddings, social functions, corporate events, holiday celebrations and golf outings) The Center also has several Outdoor Pavilions used for private events.
A compensation package that will include a competitive base salary and performance bonus. Excellent benefits including medical & life insurance, 401K, vacation and ACF dues & conference.  Relocation allowance available. Interested individuals should send resumes, a well-conceived cover letter, and supporting information (a digital Portfolio is encouraged) in strict confidence.   Click Here to upload your information:
Work with DMA, a team of proven culinary professionals to help advance your career.