Another Top Culinary Leadership Opportunity conducted by DZA, a strategic alliance of DMA
The Sun Valley Culinary Institute (SVCI) is a community supported not-for-profit committed to being a center for culinary education and a hub for culinary arts. As an educational institution, SVCI will serve two groups of students: professional students and enthusiast cooks. The Professional Program is designed for students committed to beginning a career in the foodservice industry. This one-year program offers a unique balance of kitchen classes and professional experience at an affordable cost, with a small class size. SVCI's approach provides a distinct alternative to the more traditional college level culinary arts programs. The Professional Program is a non-accredited program consisting of four months of intensive instruction and eight months of industry experience (two 4-Month externships). A wide variety of Enthusiast Classes will be offered to the public while the professional students participate in their externships. This timeline correlates to the busy seasons in Sun Valley when expertly delivered cooking classes are in high demand.
The Culinary Director must have strong culinary skills and an ability to teach and manage programs. The primary role of the Culinary Director is to provide daily instruction to professional and enthusiast students alike.   The Culinary Director is also responsible for identifying and developing innovative programs and revenue stream consistent with SVCI's mission.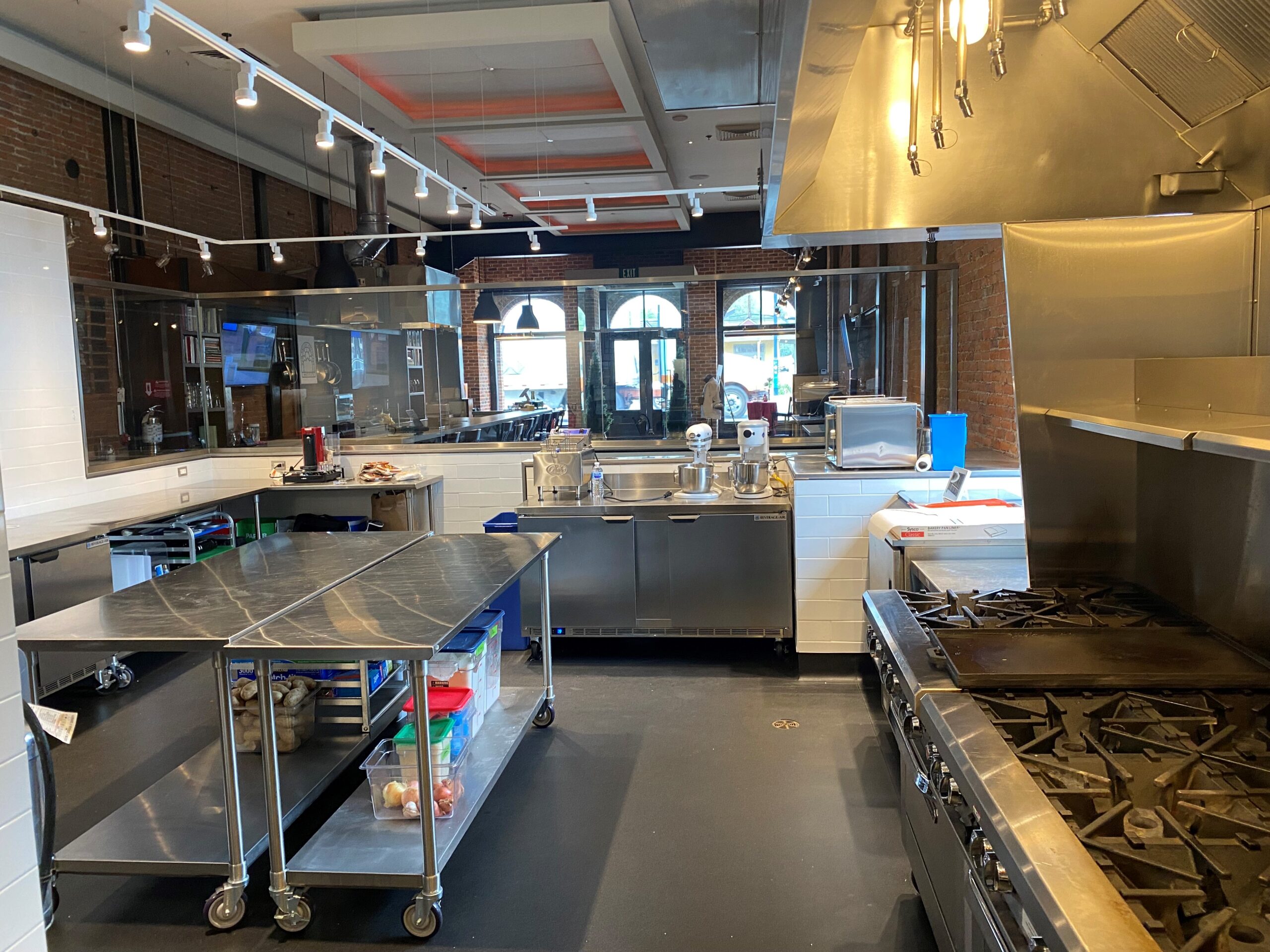 "Transforming Lives through Culinary Arts"
Beautiful space on Main Street in downtown Ketchum. This historic building provides an inviting, professional, and memorable atmosphere to events big and small.
Required Experience:
Minimum 10 years-experience as a Chef Instructor
Substantial experience in culinary education, ideally with both instructional and administrative experience.
Proven ability to lead
Recommended Experience:
Professional experience in multiple foodservice segments
Ability to thrive in a start-up environment
Experience in non-vocational (enthusiast) cooking classes
Professional certifications
Candidates for this position must thrive as a self-starter and demonstrate a proven track record for guiding organizations toward excellence. This individual must also possess strong leadership, organizational, and people skills. Some level of fundraising, PR, and community engagement skills are desirable.
Chef Instructor Responsibilities include:
Direct day-to-day culinary operations for both professional and enthusiast classes. Including –
Ordering and managing food inventory
Delivery of professional classes
Development and delivery of enthusiast classes
Management of all kitchen assets, staff, and activities
Professional Student recruitment, externship supervision, student assessments, and career advising.
Adapt professional curriculum as needed
Maintain operational budget
Develop and deliver other innovative culinary activities as appropriate
Support marketing, media, PR, and event activities as required
Reporting: The Culinary Director reports to the Director. (Given the small size of the school and the mix of professional curriculum, enthusiast classes, and community activities, the role of the Culinary Director is multifaceted)
Base salary and benefit package. The club supports ongoing education and participation for its staff. Interested individuals should send resumes, a well-conceived cover letter, and supporting information. (A Personal Portfolio is encouraged) in strict confidence.
Interested individuals should send resumes, a well-conceived cover letter, and supporting information (a digital Portfolio is encouraged)  Click Here to upload your information:
Work with Denise Zanchelli and Team DZA, a team of proven culinary professionals to help advance your career.