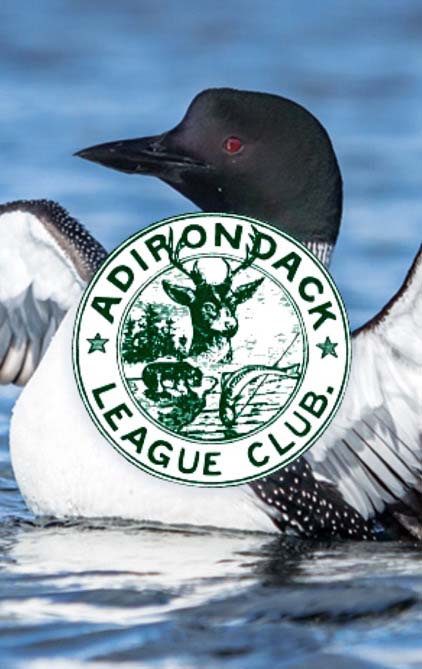 Another Top Club Chef Opportunity conducted by DZA, a strategic alliance of DMA
The Adirondack League Club is amongst the oldest and largest private preserves in the Eastern United States and was founded in 1890 as a club for hunting and fishing. The 132-year-old private outdoor recreation club is situated on 53,000 acres of pristine land in the Central Adirondacks. The objectives of the club are simple and have been adhered to religiously over the years: 1) The preservation and conservation of the Adirondack Forest and the propagation and proper protection of fish and game in the Adirondack region; 2) The establishment and promotion of an improved system of scientific forestry; 3) The maintenance of an ample preserve for the benefit of its members for the purpose of hunting, fishing, rest and recreation.
The Lodge is on the shore of Little Moose Lake and is the largest of the three lake communities at the Club. The lake is surrounded by privately owned member homes that embrace the rich traditions of outdoor family recreation and the conservation of the Adirondack Park.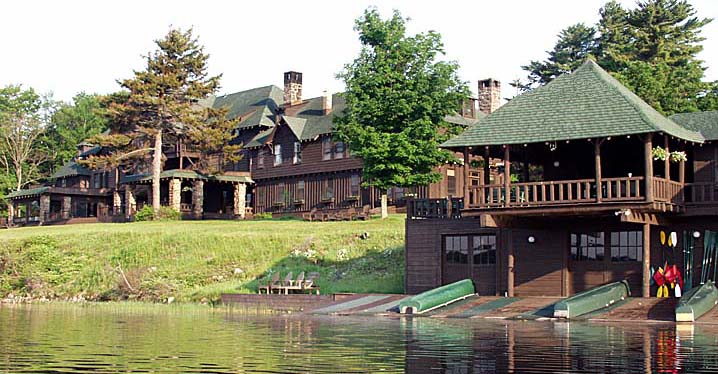 Position Specific: The Adirondack League Club is seeking an 'actively working' Executive Chef. The leadership expectations for this position are to both prep the food and actually cook it. This individual is a positive force in leading and building a culinary team with diversified skills and flexibility. Being able to teach techniques and mentor staff is very important. The ability to handle large volume summer events is essential.
The new Executive Chef will have strong culinary skills with a balance of classic and innovative preparations. He/she has the ability to balance administrative responsibilities while remaining active and visible in the kitchen. The new Executive Chef will be successful if they work hard, foster a positive and accountable work environment, and consistently strive for culinary excellence for the membership across all meal services. Taking ownership of the kitchen department will be very well received by both management and committees.
Initial Focus:
Develop a Positive Work Environment – Begin tenure as a positive, visible, and active leader amongst the culinary team. Establish clear roles and responsibilities for the culinary team. Set the example for professionalism when working and communicating with all departments.
Evaluate all Products/Costs – The new Executive Chef is expected to evaluate current operations and staffing and provide recommendations for enhanced systems, controls, product, and services in all areas. Maintain an accurate and precise monthly Inventory (to include employee meal and waste).
Establish SOP's for Food Prep, Storage, Execution, and Service – The new Executive Chef will evaluate all facets of the operation, determine best solutions for all, then document creating SOP's and standardized recipes.
Candidate Qualifications:
The Executive Chef develops recipes, standards and techniques for food preparation and presentation that will assure a high-quality product served on a consistent basis.
The Executive Chef needs to be insightful with a desire to uphold culinary traditions at the Club (ALC has a rich history and certain food items are expected at specific events). In addition, he/she should be creative with new and innovative menu offerings as well.
The Executive Chef will be responsible for submitting Capital requests to the Lodge Manager, as they pertain to the restaurant operation.
The Chef will be responsible for maintaining the food inventory, calculating cost of goods sold, and monitor labor on a monthly basis.
The Executive Chef walks the dining rooms when time permits. The EC and Lodge Manager work together regarding newsletter content, will participate in meetings with members to create menus for private events. Chef cooking classes for the Recreation Program occur but on a very limited basis.
The Executive Chef attends Committee Meetings, provides menu updates and provides strategic guidance regarding food service.
Ensure that high standards of sanitation, cleanliness, and safety are maintained throughout all kitchen areas at all times. This includes daily site visits to all outlets.
Additional Information:
Annual food sales $300,000; Total F&B Sales $400,000. The Club subsidized the F&B operation -$275,000 in recent FY.
The Club operates at a 60% food cost with a sales mix of approx. 75% A la carte and 25% banquet. Food Cost Goal is 40%.
There are five (5) culinary staff and two (2) stewards supported by a $278,772 Labor budget. The Chef does the Purchasing.
The Club has two (2) Kitchens, Two full service kitchens, (1) in the Summer House and (1) in the Winter House; they do not operate at the same time. Management rates the condition as a 3 out of 5.
The Club has two (2) Clubhouses. 43,524 sq. ft. with 425 members whose average age is 53.
The Club operates ten (10) months annually. Closed a portion of December and mid-March to May 1st.
The Executive Chef reports to the Lodge Manager and works with the General Manager, Dining Manager, Finance Manager and Member Services Manager.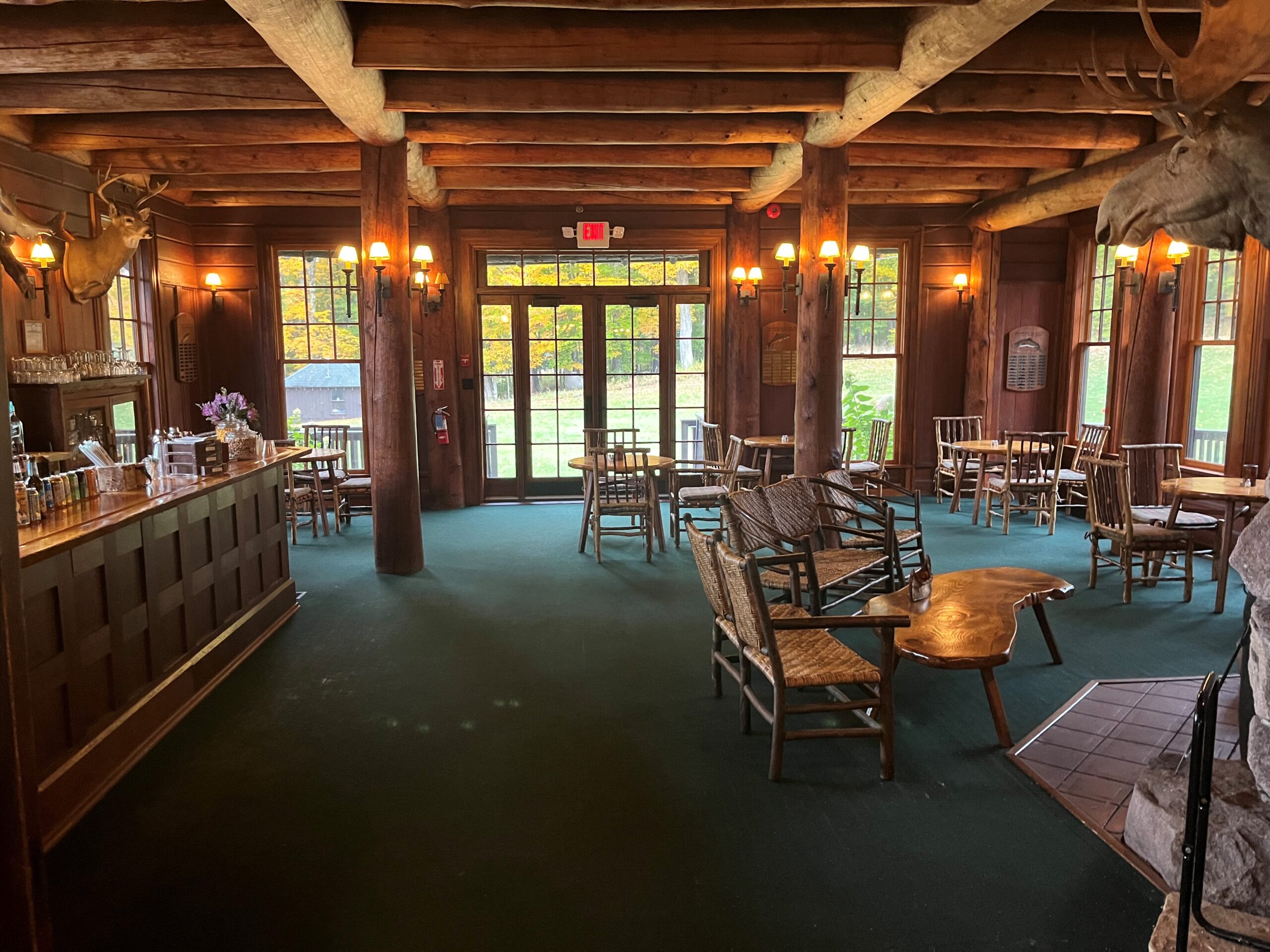 Dining: (Three A la Carte Outlets)
Summer House Dining Room – Casual/formal with 40 seats, serving breakfast, lunch and dinner 7 days in season/ 4 days in off-season
Summer House Porches – Casual/formal with 40/75 seats, serving breakfast, lunch and dinner 7 days in season/ 4 days in off-season
Winter House Dining Room – Casual/formal with 40/50 seats, serving breakfast, lunch and dinner Thursdays – Sunday.
Private Parties/Member Events – Three (3) Private Rooms with seating capacity from 25 to 200 guests. The largest sitdown event the club can accommodate is 200. The Summer House First Floor and the Summer House Lawn are used for events.
Lodging – ALC Club has 28 Overnight Guest Rooms. There is no Room Service but members and guests may order Take Out Food to pickup.
A compensation package that will include a competitive base salary and performance bonus. Benefits include medical insurance, 401K, vacation, dining and Chef's Conference allowances. Housing and a negotiable relocation allowance are also available.
Interested individuals should send resumes, a well-conceived cover letter, and supporting information (a digital Portfolio is encouraged) Click Here to upload your information:
Work with Denise Zanchelli and Team DZA, a team of proven culinary professionals to help advance your career.