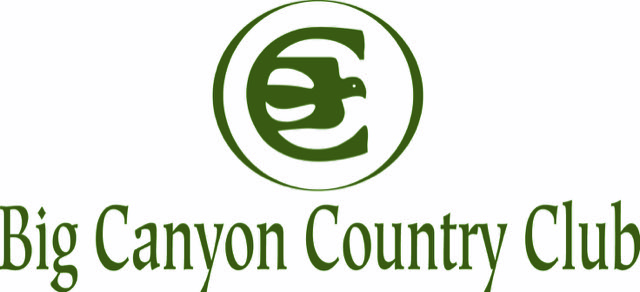 Big Canyon Country Club is located in a residential community however, there is no affiliation with the community association. The Club is the only private/member equity country club in the immediate Newport Beach, CA area and due to its close proximity to the Newport Beach business center, is considered in some respects a combination city club/country club. Membership is strictly by invitation and they are very focused on protecting their private status.
The new clubhouse and related facilities opened in 2010 and have been well maintained. The Club is in the process of planning a remodel of the Canyon Room, the primary member dining outlet serving breakfast and lunch 364 days per year and dinner Tuesday – Sunday. This project is tentatively scheduled to commence in July 2020 and be completed by Thanksgiving 2020. The Executive Chef will be on the project team. At the same time the Club is working on a long-range facilities master plan for the entire property.
Position Specific: The Club is primarily looking for a refresh and upgrade to its a la carte restaurant operations and menu offerings as well as improved operational system oversight. The new EC will evaluate current operations and staffing and will provide recommendations for enhanced systems and controls leading to efficiencies and improved accountability in all areas – particularly communications, human resource management and employee development.
The new EC will be passionate about food; will keep-up with the latest food trends, ethnic cuisines and products and will have a strong understanding of, and be responsive to, organic, gluten free and other possible member requests. The new EC will be respectful of traditions and personnel but forward thinking.
The Executive Chef will always look for improvement while continuing to maintain the high standards of excellence already instilled into the kitchen operation. The ideal candidate will possess a true passion for professional cooking and have a proven and stable track record of culinary excellence.
Initial Priorities:
The Executive Chef will strengthen communications within the leadership team.
Is a savvy skilled operator who will develop a culture of high standards and excellence.
Will learn operation and make every effort to get to know the membership and staff.
Will be hands-on to learn the various dining room operations and their nuances.
Will be expected to develop a 120 review/observation report and create an action plan for the operation going forward.
Job Requirements:
Organized and detail-oriented with a passion for the profession and excellence.
Is self-motivated and has the ability to lead, inspire and mentor individuals throughout the organization.
A skilled communicator, professional and personable demeanor and approachable manner are important pre-requisite qualities.
Menu development diversity, changing integral parts of culinary culture through establishment of desired standards and clear expectations.
Must have solid culinary knowledge and is well-rounded in both ala carte and banquet operations.
The new EC is expected to be visible and engaged with the members as often as possible. He/she will contribute to the approach, visit tables throughout dining, attend meetings and maintains visibility during special events.
Competent in organizational and time management skills. The ability to demonstrate good judgment, problem solving and decision-making skills.
Working knowledge of food and wine pairings is a plus.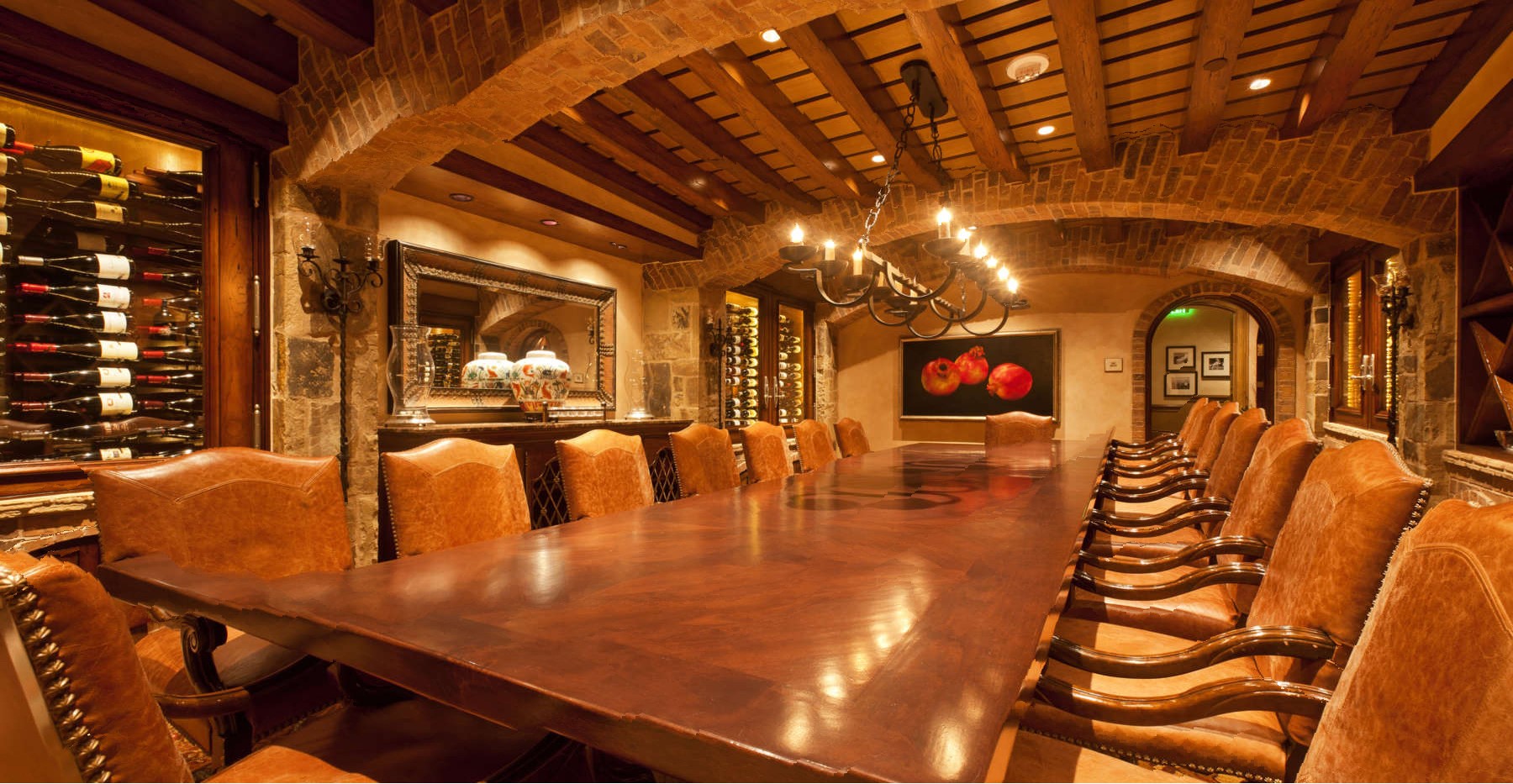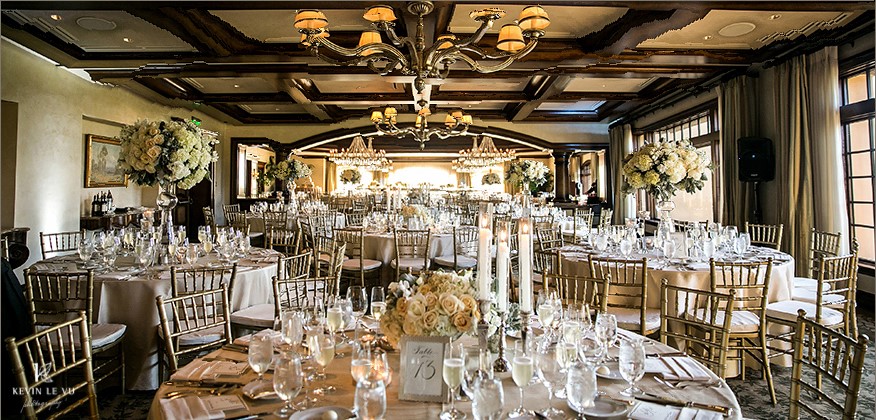 Annual food sales $4.5 MM; Total F&B Sales $6.6 MM.
Annual combined food cost 37% with a sales mix Sales of 53% (Ala carte) and 47% banquet.
There are 58 kitchen employees supported by an $2,415,746 labor budget.
The Club maintains three (3) Kitchens. Capital Plan with funds readily available to replace equipment as identified in place.
The EC has five (5) Chef Managers (an Executive Sous, Banquet Chef, AM & PM Sous and a Junior Sous) along with a Pastry Chef, Banquet Sous, Lead Steward and Purchasing Manager.
There is (1) one Clubhouse totaling 70,000 sq. ft. supported by 1,000 members whose average age is in their early 60's.
The Club is open 12 months annually. (Closed Christmas Day)
The EC reports to the Assistant General Manager and works closely with Director of Food & Beverage, Director of Beverage, Director of Catering, Director of Purchasing and Human Resource Director.
The current Chef was with the Club for ten (10) years.
Dining Facilities:
The Canyon Room – Casual with 216 seats, serving breakfast, Lunch & Dinner, Monday – Sunday
Dining Room – Upscale Casual with 120 seats, serving Dinner only, Thursday, Friday and Sunday
Men's Grill Room – Casual with 80 seats, serving Breakfast, Lunch & Dinner, Monday – Sunday
Ladies Grill Room – Casual with 44 seats, serving Lunch & Dinner, Monday – Sunday
Pool Café – Casual with 200 seats, serving Lunch & Dinner Monday – Sunday (June through September)
Private Events/Weddings – The Club has seven (7) private rooms with seating from 8 to 120 and can accommodate a seated event up to 250 guests.
The Club offers a generous compensation package including a base salary based on experience and skill, health, dental & life insurance, 401k with match, dining allowance, ACF dues and convention plus other standard perks. Relocation allowance available. A (CEC) Certified Executive Chef is preferred. Interested individuals should send resumes, a well-conceived cover letter, and supporting information (a digital Portfolio is encouraged) in strict confidence. Click Here to upload your professional information:
Interested?   Work with DMA, a team of proven culinary professionals to help advance your career.  
Click Here to upload your professional information: