Around 1900, the land making up what is now known as Biltmore Estates and Biltmore Country Club was settled by the William Sandman family after the Winnebago and Potawatomi Indians moved on to more productive hunting grounds. Years later, William R. Grace, an English cabinetmaker, purchased the Sandman Farm.  Mr. Grace built a home that served for many years as Biltmore's Clubhouse, along with a water tower and a stable, which housed the Pro Shop and bag storage areas.
During the late 1980's, the membership had to make the agonizing decision that the buildings, with their long history, memories and traditions, had to be replaced. While construction of the new buildings went on, the Members continued to use the old facilities. In June of 1992, the new Clubhouse and facilities were fully operational. In the summer of 2010, the Club welcomed a brand-new Beach Club featuring full locker rooms, indoor and outdoor dining with a full-service menu, an outdoor bar and more.
Over 85 years ago, Clifford Leonard dreamed of and created "The Family Country Club." Through many years of change, the membership of Biltmore continues to maintain those ideals.
Position Specific: BCC is looking for an honest and passionate Executive Chef (EC) who will communicate and work hands-on with staff and at the same time gain their respect as the executive in the kitchen.  He/she is a "Leader" for its culinary team operating in a firm but fair manner holding staff accountable while enhancing their skills. The new EC will be passionate about food; will keep-up with the latest food trends, ethnic cuisines and products and will have a strong understanding of, and be responsive to, organic, gluten free and other possible member requests. He/she is open to making the kitchen allergy friendly.
The Executive Chef will always look for improvement while continuing to maintain the high standards of excellence already instilled into the kitchen operation. The ideal candidate will have a proven and stable track record of culinary excellence.
INITIAL Priorities:
Establish relationships and work well with department heads and vendors. Learn and embrace member dining preferences.
Develop a culture of high standards and excellence. Build and motivate a strong culinary team; provide training, coaching and professional development opportunities for kitchen staff.
Evaluate menus and develop the culinary program with evolving menu programing that peak member interest in a la carte and member events. (The membership does not need uber fancy plate presentations but dishes should be innovative without being too formal)
The new EC will work with Catering Staff to produce top quality food for weddings and high-end galas.
Ensures that the highest standards of sanitation, cleanliness, and safety are maintained throughout all food service areas at all times.
Job Requirements
With this appointment the Club is looking to evolve and elevate the club's food programs.
An organized and detail-oriented individual with a passion for the profession; has solid culinary skills with a good foundation.
Is self-motivated with the ability to lead, inspire and mentor individuals throughout the food & beverage department.
Menu development diversity, changing integral parts of culinary culture through establishment of desired standards and clear expectations.
The Chef develops the labor budget and expenses drafts to be reviewed by Controller and Club Manager before finalizing.
The new EC will actively engage with the membership through newsletter articles, cooking classes, walking the dining rooms and commentary at food related events.
Participates in tastings, wedding and special event planning together with Club Manager and Director of Catering.
Has the ability to multi-task (juggle many tasks at once) while keeping an eye on the financials within the department.
Working knowledge of food and wine pairings is a plus.
Additional Factors
Annual food sales $1.1MM; Total F&B Sales $1.7MM.
Annual combined food cost 43% with a sales mix Sales of 65% A la carte and 35% banquet. (Food Cost Goal 42%)
There are 11 kitchen employees supported by an $532,000 labor budget.
The Club maintains two (2) Kitchens, Main and Pool Snack Bar. Mgmt. rates kitchen as a 3 out of 5.
The Club has one (1) Sous Chef that handles banquets out of season and manages the Cabana in season. The EC does the purchasing.
There are (2) two Clubhouses, Main & Beach totaling 30,000 sq. ft. supported by 333 members whose average age is 60.
The Club is open 11 months annually. (Closed month of January)
The EC reports to the Club Manager and works closely with Assistant Club Manager, Catering Director, Communication Director, Dining Room Manager, Controller and Membership/Marketing Director.
The previous Chef was employed by the Club for 22 years.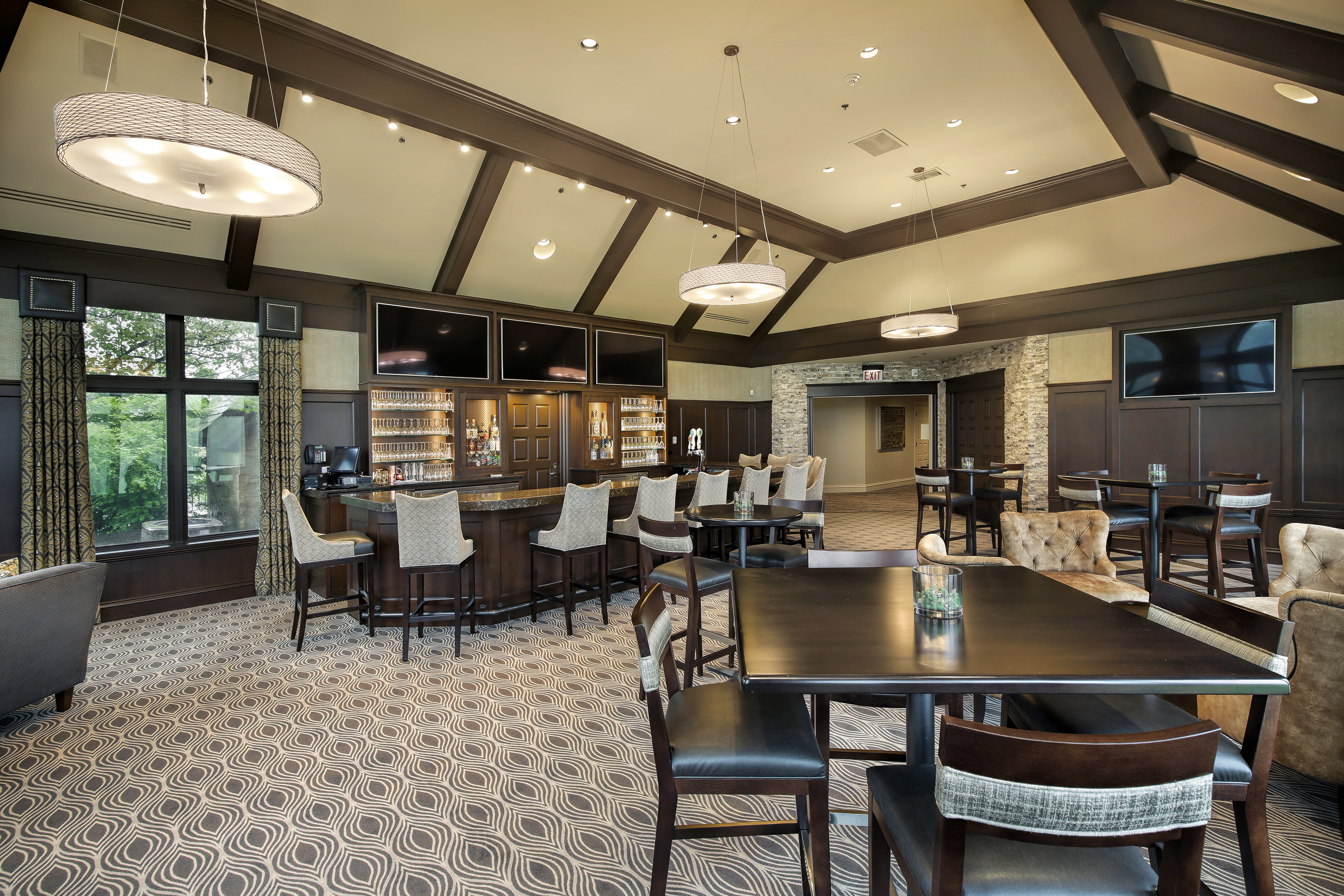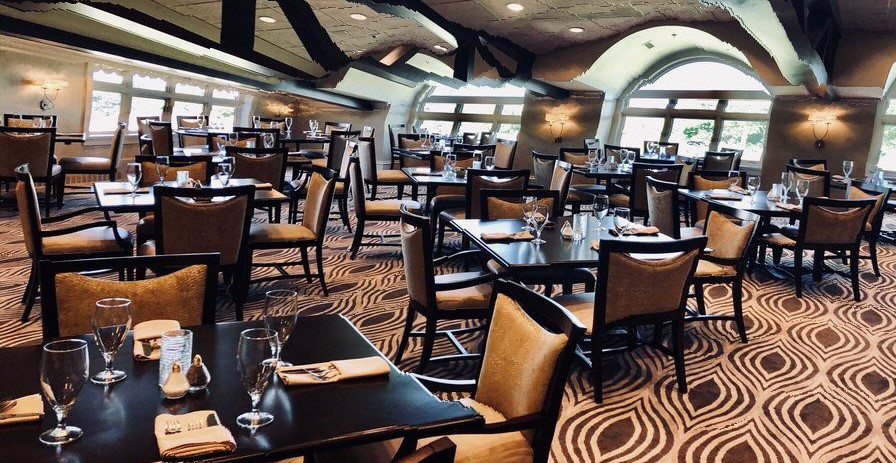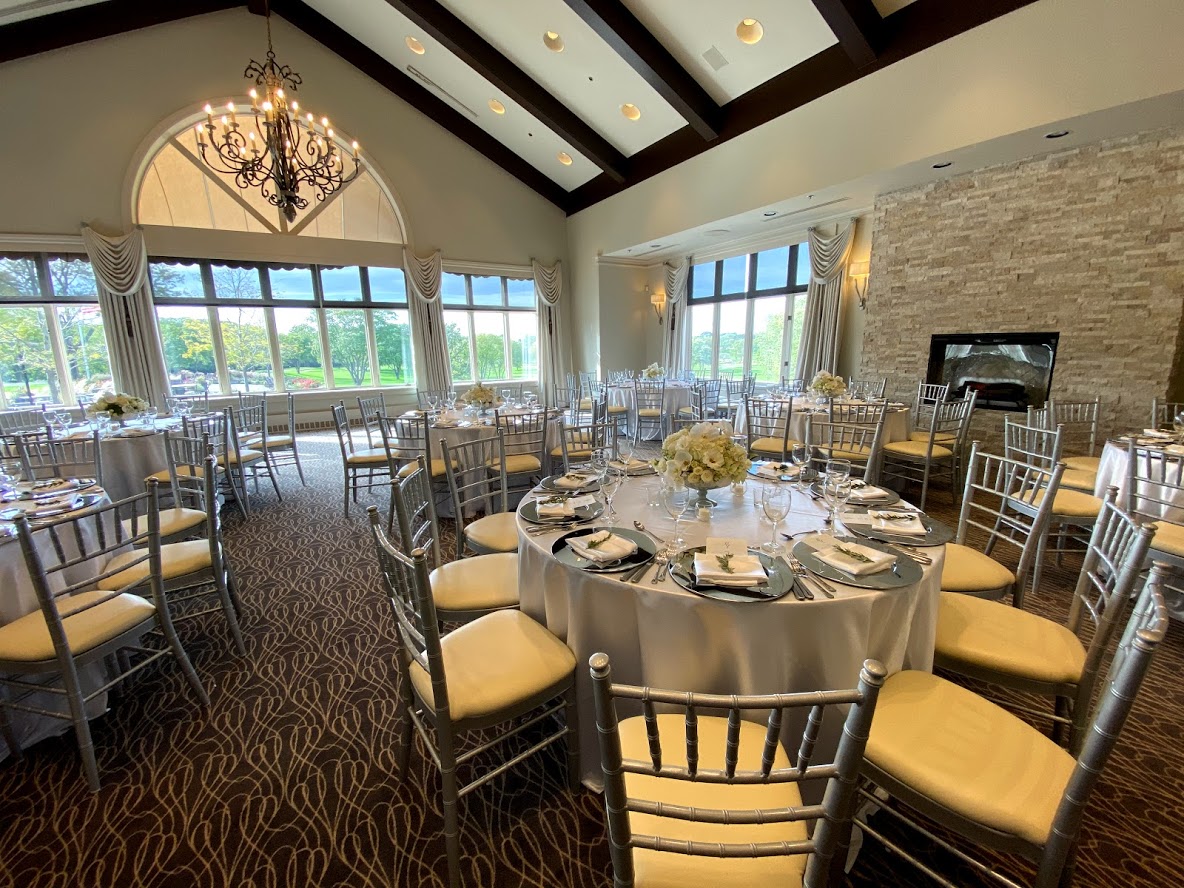 Dining Venues
Grill Room – Casual with 100 seats, serving Breakfast, Lunch & Dinner, Tuesday – Sunday
Bluestone Patio – Casual with 90 seats, serving Lunch & Dinner Tuesday – Sunday, Memorial Day – Labor Day.
Beach House – Beach attire with 90 seats, serving Lunch & Dinner, Seasonal, Tuesday – Sunday
Bar '26 – Casual with 20 seats, serving Dinner only, Tuesday – Sunday.
Private Parties – The Club has three (3) Private Rooms with seating Capacity from 10 to 275 guests. The Club can accommodate up to 275-seated guest.
The Club offers a generous compensation package including a base salary based on experience and skill, performance bonus based on pre-agreed goals and objectives, health, dental & life insurance, 401k with match, dining allowance, ACF dues and convention plus other standard perks. Relocation allowance negotiable.   Interested individuals should send resumes, a well-conceived cover letter, and supporting information (a digital Portfolio is encouraged) in strict confidence. Click Here to upload your professional information:
Interested?   Work with DMA, a team of proven culinary professionals to help advance your career. Click Here to upload your professional information: