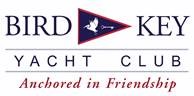 Bird Key Yacht Club can trace its history to one of the original developments on Sarasota Bay. The clubhouse is located on the site of the New Edzell Castle, the first mansion in Sarasota built by the Worcester family in 1914 and named after their ancestral home in Scotland. The mansion, with electric lights, steam heat, and hot and cold water, was positioned facing the mainland as the Club is today.
John Ringling purchased the mansion and the entire island of Bird Key in 1922. Ringling's intention was to use the mansion and property as the winter White House for his friend, President Warren G. Harding. Although the Club is named for its location, it has never been for the exclusive use of Bird Key residents as it welcomes members from across the area and the world. Today, Bird Key Yacht Club is indeed an oasis on the sparkling Sarasota Bay, offering members a busy schedule of activities or an afternoon and evening relaxing in this idyllic place that seduced its first residents over a century ago.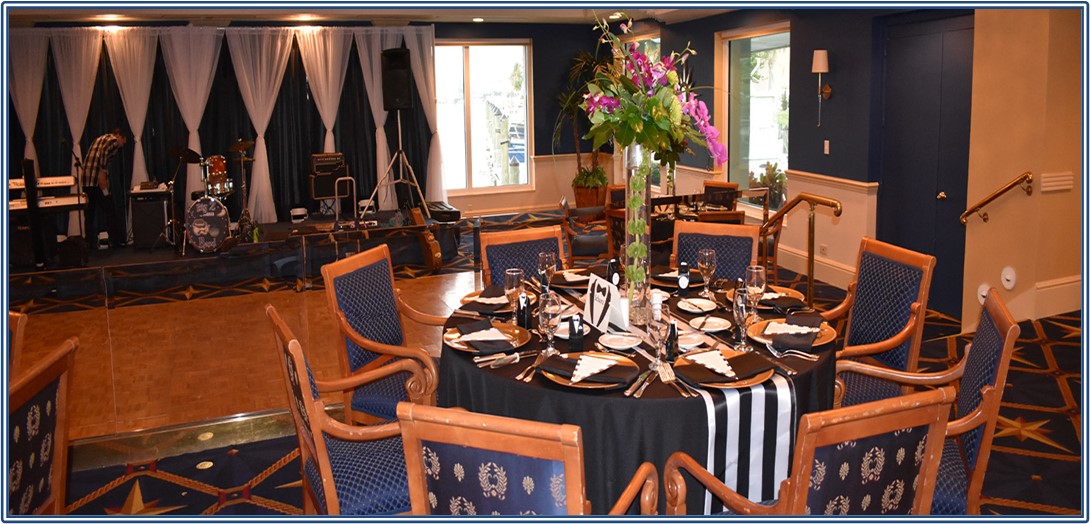 Position Specific: The Club is looking for a passionate leader who is able to build and mold a team that reflects foundational values in cooking and dining as well as be the hands-on-culinary educator of the kitchen team.  The new Chef will be proactive with the members and staff and contribute to the core "Anchored in Friendship" mission of the Club. This individual will have strong communication skills and maintain a respectful presence.
BKYC is a warm and friendly place where membership has high culinary standards, but generally are not pushy nor excessively demanding.  Many members seek more than an outstanding dining experience, they also enjoy regular interaction with staff who they genuinely care about – a "food family" if you will. The Club atmosphere, therefore, is a more intimate engagement with dining clients than most culinary venues.  Being personable and willing to engage with membership is an aspirational trait the Club is seeking in their new Chef.
Initial Priorities:
Know the Team – The new Executive Chef will learn the culture and develop working relationships with the F&B Team and Catering Manager.
Member Relations – The Executive Chef will get to know the members and listen/adapt to their needs and wants. He/she will be visible and responsive to feedback in a positive manner.
Coach, Counsel and Develop Kitchen Staff – Stabilize the kitchen staff and provide hands-on leadership. The new Executive Chef is expected to work with and improve staff performance and consistency.
Consistency/Variety – A Chef who can provide a range of preparation from a la carte to fine dining and creative catered, and/or themed events. Has the ability to be creative in menus from simple to complex and insure a consistently prepared product.
Required Experiences and Skillset:
Competent in organizational and time management skills. The ability to demonstrate good judgment, problem solving and decision-making skills.
The Chef will need to have the ability to think out of the box by offering creative/diverse quarterly menus and weekly specials.
The Executive Chef will work with Sales & Events creating themed F&B events and specials.
The Chef participates in the Committee meetings to listen to feedback and discuss new menu items.
As a department head, the Executive Chef plans and submits a proposed budget for his/her functional area for the upcoming fiscal year which includes staffing needs, replacement of equipment, repair and maintenance expenses and capital expenditures quotes to the General Manager.
The ability to demonstrate good judgment, problem solving and decision-making skills.
Maintain high standards of hygienic and kitchen safety standards throughout the kitchen at all times.
The Chef should be visible and engaging with members, initiate cooking classes, newsletter article and culinary presentations
Additional Information:
Annual food sales $825,200; Total F&B Sales $1,2M.
The Club currently maintains a 45% food cost; the budgeted goal is 41%. Sales are a mix of 65% a la carte and 35% banquet.
There is a total of 12 kitchen employees, including Stewards, and supported by a $409,210 labor budget.
The Club maintains one (1) kitchen. Management rates kitchen facilities a 3 out of 5. The renovation of the kitchen is a top priority in the current development of the Club's long-term facilities master plan. It is anticipated that the kitchen renovation will occur within the next 3-5 years, and the new Executive Chef will be instrumental in this renovation project.
The Chef is supported with one Sous Chef. The Chef does the purchasing.
There is one 23,000 sq. ft. Clubhouse that is supported by 660 members whose average age is 72.
The Club operates 12 months annually; closes two weeks in August. The busy months are October – May.
The Executive Chef reports to the General Manager and works closely with the Catering Manager, Food & Beverage Manager, Receptionist, Controller and Human Resources.
The previous Chef was with BKYC for 18 years.
A la Carte Dining:
Dining Room – a versatile room that can be either casual or formal with 220 seats. Used mainly for events.
Sun Deck – casual dining with 140 seats serving Lunch & Dinner Tuesday through Saturday, and Breakfast on Sunday.
Aft Deck – casual, covered outside dining with 64 seats serving Lunch & Dinner Tuesday through Saturday, and Breakfast on Sunday.
Private Parties/Member Events:  The Club has three (3) Private Rooms with seating from 6 to 30. The largest sit-down event the Club can accommodate is 220 in the Main Dining Room.
A compensation package that will include a competitive base salary and performance bonus. Excellent benefits including medical & life insurance, 401K, vacation and ACF dues & conference.  Relocation allowance available. Interested individuals should send resumes, a well-conceived cover letter, and supporting information (a digital Portfolio is encouraged) in strict confidence.    Click Here to upload your information:  Work with DMA, a team of proven culinary professionals to help advance your career.
Work with DMA, a team of proven culinary professionals to help advance your career.