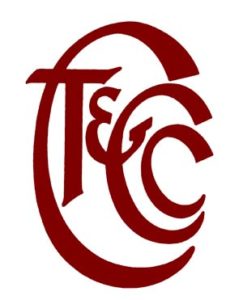 Cherokee Town & Country Club is the perennial leader in private club standards, epitomizing excellence it all its services, facilities and culinary programing, and is now in search of an ultimately culinary professional to advance its exceptional culinary standards & traditions.
About The Club: Chartered in 1956, Cherokee Town and Country Club is recognized as one of America's premier private clubs. The club has two locations: the Town Club, which occupies the famed Grant Estate on West Paces Ferry Road in Buckhead and the Country Club, which is located near the Chattahoochee River in Sandy Springs. The excellence of Cherokee's facilities, combined with its commitment to the highest standards in dining and member services, has brought the club an extraordinary number of honors and awards throughout the years. In its most recent membership satisfaction survey, F&B at the Town Club was voted the most imporant department at the Club by the members.
In 1955, when a group of young couples determined that Atlanta's northwest area should have a social club for families, they lost no time in forming one. Only one month after the first organizational meeting at the home of "Hoss" and Pat Williams, twenty-one individuals became founding members of the club they christened "Cherokee."
Cherokee Town and Country Club is a private club and membership is by invitation only. To be considered for membership, a recommendation must be made by at least four (4) club members in good standing. To learn about CTCC's remarkable history and why it is considered a premier club, view and enjoy "The 60th Anniversary Video" www.cherokeevideo.com
Cherokee Town and Country Club, is where gracious, progressive southern-style hospitality is the standard. Member and guest needs are anticipated and expectations exceeded. The quality of Cherokee's facilities, combined with its commitment to the highest standards in dining and member services, has brought the club an inordinate number of industry honors and awards through the years. The Club's annual Capital Replacement Budget is $2.2M and consideration is always given to keep the kitchen facilities current and in good order.
Position Specific: The Executive Chef is responsible for total food preparation operations with core time spent overseeing the Town Club including its Fine Dining (Williams Room), Banquets, Terrace Level casual dining rooms: Grants; Terrace; Tavern, Town Club Pool Snack Bar and Staff Cafeteria. This includes menu development and execution, staffing and training of culinary personnel, budgeting and controls of food and labor costs, facilities planning and capital budget preparation, scheduling, personnel administration (as pertains to department), sanitation, and functions as part of the Food and Beverage Team.
The Executive Chef serves as the Club's food visionary and keeps a watchful eye on trends and safety issues as they might affect the kitchen. The Executive Chef is expected to maintain an industry presence, connected with culinary industry leaders and acts as the club's ambassador to the food world, i.e. to the CIA and through his function as advisor to culinary teams, etc. The ideal candidate is grounded in reality and purpose and is looking at the position as a long-term commitment.
Job Requirements: The Executive Chef . . .
has a strong work ethic and will be actively engaged in all areas of culinary operations including banquet and overseeing a bustling a la carte operations
must be organized and detail-oriented without an ego driven approach
must have a proven ability to lead, motivate, present and mentor of aspiring individuals throughout the culinary organization, at all level of culinary personnel
must be a team player who leads by example with full understanding of their role relating to overall club business interests
implements safety training programs and related aspects of kitchen safety
maintains safety and security in the kitchen
initiates, builds, prepares, implements and changes on an ongoing basis station booklets, recipes, guidelines and standards for all food served, SOPs, running the culinary department as a well-tuned business.
Keys – Expectations and Goals: The Executive Chef . . .
must be a champion for the Club's employee culture where our core purpose is to be in the Happiness Business. We support the core purpose with stated principles and values in all aspects of employee actions
must be a committed leader able to develop a strong culinary community and maintain a positive Team Spirit
must maintain a high level of staff development encouraging Staff to participate in culinary competitions, professional certifications and coaching them for this purpose
is visible in the dining rooms and at special events; interacts with membership when time and workload allows
is expected to maintain a work balance of 50% admin and 50% hands on
serves as kitchen liaison to the membership through a monthly column in the newsletter, kitchen tours, wine tours, and cooking classes for membership
attends all Executive Staff meetings and is expected to maintain a professional relationship with all depatment heads that is supportive of each other
is actively engaged in the line by line development of a zero based budget annually ensures that high standards of sanitation, cleanliness, and safety are maintained throughout all kitchen areas at all times. This includes daily site visits to all outlets
Additional Business/Department Information:
Annual food sales at $5.6 M; total F&B Sales $7 M. Note: the F&B operartion needs $1.5 M in 2016 from dues as a subsidy
The Food cost is currently 42.5% with a goal of 40.5%. Sales mix of 60% a la carte, 40% banquet and 20%
There are 60 plus kitchen employees supported by a $2.5 M labor budget
The position is supported by 7 Sous Chef's; a Pastry Chef and Purchasing Director
The Town Club maintains (2) Main Kitchens and (1) Outlet Kitchens over it's two Clubhouses
The Town Clubhouse is 118,000 sq. ft. and is supported by 2,400 members whose average age is 62
The Club operates twelve (12) months annually. The Town Club is steady 12 months.  The Executive Chef reports to the Town Club Manager and maintains effective communication with COO, Town Club Manager, CC Manager, CC Executive Chef, HR Director, CFO, Accounting Manager, CFO, department heads and Assistant Managers.
Salary and Benefits
The position will offer a comprehensive package which includes a performance incentive and excellent benefits.  If you are interested in lead a dynamic culinary program and be part of an exceptional club culture like no other, send us your resume along with a note telling of your experiences and motivations.
Work with DMA, the industry leader and respected team of proven culinary professionals to advance your career.   Upload your resume, which may also include a cover letter and supporting information including menu examples, pictures, personal website, etc. Click Here: