"The Club is part of a Five-Diamond Hotel/Spa Community"
The Club Walden is an exurban oasis in the heart of Ohio's great Western Reserve located just outside the bustle of Cleveland. Walden is an Ohio club made up of members who enjoy superb facilities and uncompromising levels of service and cuisine. Located in Aurora, Ohio, the organization allows members and their guests the privilege of using Club facilities. The Club's success is based on providing members with well-appointed Club facilities, exceptional golfing opportunities, and outstanding standards of service.
Walden's Grassroots Luxury provides the perfect backdrop for thoughtful and mindful repose. In 1799, the founders of the Western Reserve were lured to the area in search of a natural sanctuary, and today's postmodern pioneers will discover an authentic wonderland where soft and simple architecture commingles with pastures, lakes, streams and meadows to preserve the land's pristine beauty. Here, you'll find room enough to escape the trappings of modern life and enough privacy to be yourself. Here, you'll be lavished with genuine hospitality and nurtured by mindful and thoughtful service. Here, you'll be welcomed for who you are and what you think. Here, you'll discover your Walden.
Popular Events include Walden's Food & Wine Festival, held annually, members and their guests enjoy a variety of small plates created by the Walden Culinary Team, complemented with a wine or spirit of their choice. This popular event sells out every year. In addition, the Club hosts an Annual Member Guest Golf Tournament, Clambake, Easter Brunch and Mother's Day Festivities.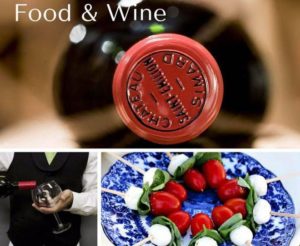 Position Specific: The previous Chef is leaving the club after thirteen years of service. Although the Club has enjoyed its food service, the membership is excited to bring in a new Chef with fresh ideas, programs and skillset. It will be important that the new professional align him or herself with, and embrace the Club's culture that values respect with both members and staff alike.
The new EC should be an effective communicator able to develop and coach a team to work independently without direct supervision. This individual should also have a contagious "Passion for the Profession" that instills excellence in food service.
The new Chef will evaluate current practices and processes; recognize potential areas for improvement; and initiate ways to improve current business methods, quality of products and services provided to the membership.
Initial Priorities:
With this appointment the Club is looking to evolve and elevate the club's food programs.
He/she is up-to-date with new food trends and products and develops new menus and presentations.
Learn and embrace member dining preferences then continue to develop the culinary program, evolving menu programing peaking membership's interest in a la carte and event services.
Hands-on leadership by example. Provides training, coaching and professional development opportunities.
Ensures that the highest standards of sanitation, cleanliness, and safety are maintained throughout all food service areas at all times.
Key Expectations and Goals:
The Executive Chef is hands-on and cooks or directly supervises the cooking of items that require skillful preparation.
The successful candidate will be a motivator committed to professionalism and staff development through hands-on training and coaching.
Must be a team player who leads by example.
The new EC will work to ensure consistency with no variation in product regardless of who cooks it.
The Executive Chef interacts enthusiastically with, and is visible to, the membership. Social Media, Blogging and Instagram a plus.
The Executive Chef may attend House Committee meetings held three times annually.
The Executive Chef evaluates job performance of culinary staff; coaches and counsels to ensure staff is on track. Rewards and disciplines staff in a fair and appropriate manner.
Develops recipes and techniques for food preparation and presentation which help to ensure a consistently high-quality product.
Works on the annual budget and have knowledge of cost control.
Additional Information:
Annual food sales at $550,000; total F&B Sales $750,000
The Food cost is 46% with a sales mix of 65% a la carte and 35% banquet. Food Cost goal 40%
The 8 kitchen employees are supported by a $240,000 labor budget.
The Club maintains one (1) kitchens and equipment is replaced as needed.
The Executive Chef is supported by one (1) Sous Chef.
The Clubhouse is 24,000 sq. ft. with 600 members whose average age is 59.
The Club operates twelve (12) months annually. Open five (5) days January – April.
The Executive Chef reports to the Managing Partner and works directly with the Dining Room Manager and Operations Manager.
The previous chef was with the Club for thirteen (13 years).
The Club – Overlooking the golf course, the Club offers a relaxed and comfortable atmosphere and specializes in grilled steaks and the freshest in delectable seafood. Attire is smart casual. The Clubhouse is open for lunch and dinner Tuesday through Sunday.
Bogey Bar & Al Fresco Dining – Features an intimate fireplace and lounge were members enjoy libations and spirits and great conversation with fellow members. Just off of the Bogey Bar is the deck; the perfect place to gather and enjoy the sunset.
Private Events/Parties – The Club can accommodate Banquets up to 240 +/-
The Club offers a competitive compensation plan including a competitive base salary based on experience and skill, ACF dues and Convention, dining allowance, health & life insurance, 401k and other standard perks. Interested individuals should send resumes, a well-conceived cover letter, and supporting information. (A Personal Portfolio is encouraged) in strict confidence.  Click Here to upload your professional information:
Interested?
Work with DMA, a team of proven culinary professionals to help advance your career.