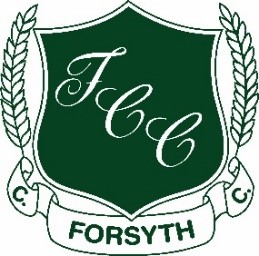 Forsyth Country Club (FCC) is a 110-year-old member owned Club located in Winston-Salem, NC, and is seeking a highly motivated and experienced professional to assume the responsibilities of the Executive Chef. FCC recently completed a $6.5 million in major facilities projects to include a complete renovation of the clubhouse main level banquet facilities and kitchen, lady's member locker room, and employee locker rooms. The Club also built four new pickleball courts, replacing two existing hard surface tennis courts. This position will play a critical role in the opening of the new facilities to include staff hiring and training, creating, and implementing new SOPs, and leading a successful re-opening of the Club's facilities.
The Club is steeped in tradition and serves 977 member families. Forsyth Country Club is recognized as a Distinguished Club by Board Room Magazine.
The Area: Winston-Salem is a small town focused on innovation, arts, and quality of life. The city of 250,000 has every amenity of a large town with a noticeably lower cost of living. We have a great school system and amazing healthcare. Winston-Salem is a wonderful place to call home, raise a family, and is a genuine down to earth place.
Position Specific: Forsyth Country Club is a well-established traditional Club with high expectations. The Club is looking for a passionate leader who has the energy and knowledge that will continue and maintain the culinary department's high level of excellence. Responsible for all food and pastry production, including that sold in restaurants, banquet functions and other outlets. The chef will develop menus, food purchase specifications and recipes. He/she will supervise production and pastry staff;  Develop and monitor food and labor budgets for the department; and Maintain the highest professional food quality and sanitation standards. The food and beverage operation is very active, comprises the largest department at the Club, and is a critical responsibility.
Initial Focus:
Establish Clear Communications – The Executive Chef is expected to be a good listener and communicator with both verbal and written skills.
Culinary Team Development – The Executive Chef will work with the current team to learn how things are done and where improvement may be required. He/she will inspire the team and serve as coach and mentor leading by example creating a culture of Culinary Excellence.
Earning Trust – The Executive Chef will earn the respect of an experienced, tenured, highly skilled team and then take them to new heights. Learn member tastes and desires and through product quality and consistency gain their approval.
Develop Relationships with Key Peers – The Executive Chef is expected to set the example for professionalism when working and communicating with all departments. Know and work with the peer management team and keep open lines of communication with them.
Improve Employee Meal Program – It will be important to build a nutritious and viable Family Meal program. Solicit and welcome staff feedback.
Candidate Qualifications:
The Executive Chef will manage all aspects of the dining programs with the goal of making the Club a 'Best-In-Class' option when it comes to a member's choice of places to dine.
This is a 'hands-on' working position, managing daily production and consistency, presentation, and quality. He/she will be professional, personable with a positive attitude and a team-orientated leader.
The Executive Chef is a multi-tasker, able to delegate, train for consistency, establish procedures for inventory and departmental cost control.
The Executive Chef works closely with AGM and CFO on the budget. Creates culinary labor budget for all outlets, establishes operating expense culinary line-item budgets. Establishes Capital Budget in tandem with the Club's Asset Replacement Study.
The Executive Chef will be a natural leader in the kitchen and able to manage the culinary team calmly and professionally. A true leader who will mentor, coach, and encourage the staff to excel in their profession.
The Executive Chef attends House and Food & Beverage meetings to give the culinary update; menu and special event development.
The Executive Chef is expected to be visible and personable with members in dining outlets. Authors newsletter article gives cooking classes and sits-in with planning large events such as weddings.
Additional Information:
Annual food sales $2.4MM; Total F&B Sales $3.8MM.
The Club currently maintains a 38% food cost with a sales mix of 58% A La Carte and 42% banquet.
There are 19 culinary staff and 4 stewards supported by a $1,042,000 Labor Budget.
There are three (3) Sous Chefs, Executive Sous, Banquet and Chef De Cuisine plus a Pastry Chef and Purchasing Manager.
The Club supports (4) Kitchens. The Banquet and Pool Kitchen are in Excellent Condition; Grill Kitchen smaller and dated; Fieldhouse – is adequate. A Capital Replacement plan is in place.
The Club has one (1) 45,000 sq. ft. Clubhouse with 970 members whose average age is 61.
The Club operates (12) twelve months annually. The busy months are March – June and September through the Holiday season. January – February is the slow period.
The Executive Chef reports to the General Manager/COO and works closely with the Assistant General Manager, Clubhouse Manager, CFO, Golf Professional. Human Resource Manager and Golf Course Superintendent.
The previous Executive Chef was employed for 5 ½ years.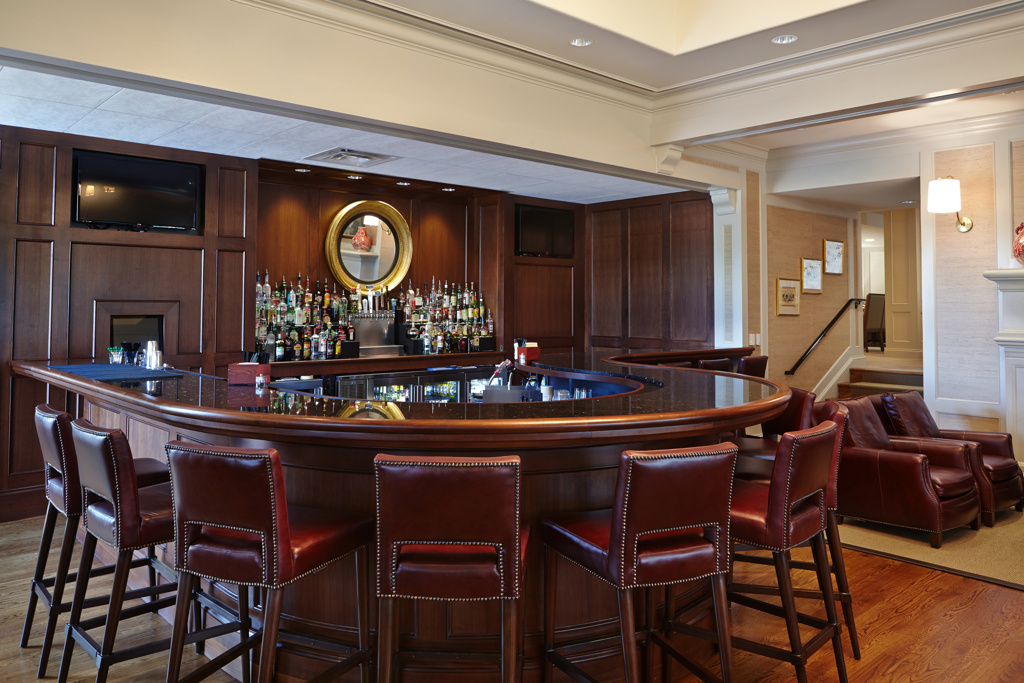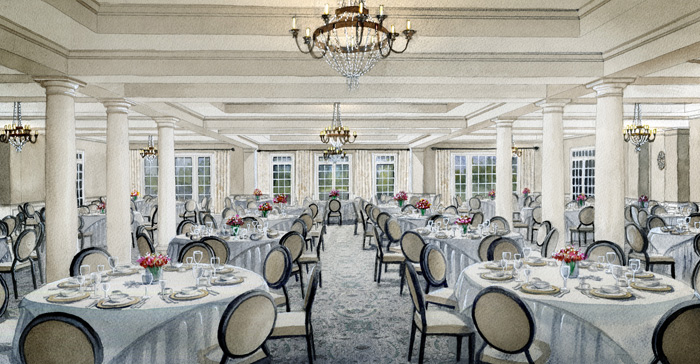 Dining: (A La Carte Dining Outlets)
Casual Grill – Casual with 300 seats, serving lunch and dinner Tuesday through Sunday.
Pool Pavilion – Casual with 150 seats, serving lunch  seven days per week.
Fieldhouse – Golf Course Turn – Casual with 20 seats, serving breakfast and lunch Tuesday through Sunday.
Private Parties/Member Events – There are six (6) Private Rooms seating from 6 to 300. The largest sit down event the club can accommodate is 400.
A compensation package that will include a generous base salary and performance bonus. Benefits include medical insurance, dental insurance, 401K w/ match, vacation, and ACF Dues. Relocation allowance is negotiable. A (CEC) is preferred. Interested individuals should send resumes, a well-conceived cover letter, and supporting information.
Interested individuals should send resumes, a well-conceived cover letter, and supporting information (a digital Portfolio is encouraged)  Click Here to upload your information:
Work with Denise Zanchelli and Team DZA, a team of proven culinary professionals to help advance your career.
Contact Daniel Hugelier​ Bill Schulz​ or Denise Zanchelli directly at denise@meyersassociates.com