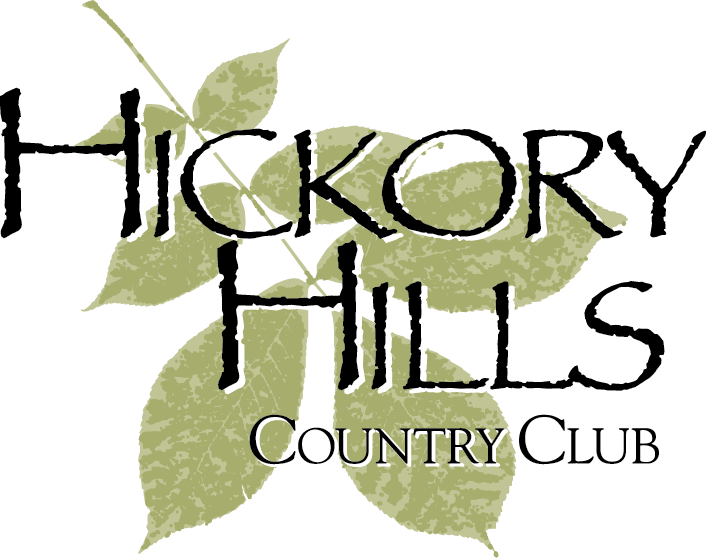 Another incredible culinary career opportunity with Hickory Hills Country Club, exclusively conducted by DZA.
Hickory Hills Country Club provides members, their families and guests with the highest quality private golf country club experience while preserving the history and traditions of the club in Springfield, Missouri. Hickory Hills Country Club boasts one of the most challenging premier, private courses in the nation. Hickory's meticulously kept greens and renovated bunkers help ensure that golfers of all skill levels will have a memorable experience.
Along with our world-class golf, comes world-class amenities. Hickory offers an outstanding aquatic facility, 3,000 sq. ft. fitness and wellness center, immaculate tennis facility, and year-round social and dining events. Our spaces are also available for all occasions, events, or business.
Mission Statement "We are a premier, member-owned golf and country club committed to providing exceptional, family-focused experiences and amenities to our members while honoring the traditions of the Club."
The home course of Payne Stewart, two-time U.S. Open Champion  
The Position:
Hickory Hills is prepared to take our next Executive Chef to the top level with all the support needed from the leadership team. The Executive Chef is accountable for all food purchasing, food quality, staff performance and maintaining the budget objectives. Perhaps the most telling predictor for the chef's success is his/her current involvement and passion for the profession.
This individual must have outstanding organization and leadership skills coupled with a hands-on approach assuring consistency is realized, particularly in seasonal venues.  Key to one's success will be the ability to further develop a competent and dedicated core team while managing administrative functions including sourcing and all purchasing requirements.
Initial Focus:
Develop New Menus – The Executive Chef creates their own ala carte and catering menus. Evaluates all menus and develops the culinary program that interjects fresh ideas and products.
Get to Know Current Staff/Evaluate Skills and Attitude – Inspire the team and build a strong culinary culture driven to excellence. Serve as coach and mentor and lead by example.
Evaluate Cost Indicators/Implement Systems and Controls. – The new Executive Chef is expected to evaluate current operations and staffing and provide recommendations for enhanced systems, controls, product, and services in all areas.
Get to Know the Membership – The Executive Chef will get to know the members and listen to their needs and wants. He/she will be responsive to feedback in a positive manner.
Candidate Qualifications:
The position requires great leadership and a diversified background with ala carte and banquet experience in quality kitchens.
The Club will hire a professional committed to being the best in the business supported by a history of lifelong learning and current culinary trends.
Hickory is a traditional Club with an amazing membership that is looking for a 'Chef to Love.'
The Executive Chef is able to delegate, train for consistency, establish procedures for departmental cost control and is an amazing cook.
The membership is looking for seasonality reflected on menus, small plates, and more shareable options.
The Executive Chef evaluates job performance of culinary staff; coaches and counsels to ensure staff is on track. Rewards and disciplines staff in a fair consistent manner.
The Executive Chef will work closely with the GM, AGM, and Accounting Manager to create a culinary budget each fiscal year.
The Executive Chef is expected to attend House Committee meetings to provide a culinary report. He/she will listen to member feedback and respond to questions accordingly.
The Executive Chef is visible to the members. Authors article for newsletter, occasional cooking classes, walks the dining room, and provides commentary at wine dinners.
Additional Information:
Annual food sales $1,365,623; Total F&B Sales $1,810,124.
The Club currently maintains a 48% food cost with a sales mix of 54% A La Carte and 46% banquet. Food Cost goal – 44%
There are 16 culinary staff and 4 stewards supported by a $ 752,606. Labor Budget.
There are (3) Sous Chefs, Executive, AM, and PM. The Chef does the Purchasing.
The Club supports (3) Kitchens, Main Kitchen. Poolside Bistro Kitchen, Men's Grille Kitchen. Management rates the condition as a 3 out of 5. Note: The physical size of the kitchens are good. Equipment has been neglected and we are constantly upgrading.
The Club has one (1) 31,000 sq. ft. Clubhouse with 1,494 members whose average age is 56.
The Club operates (12) months annually and is closed first two weeks in January. Busy months April – October and December.
The Executive Chef reports to the General Manager and works closely with the AGM, Accounting Manager, Catering Manager, Restaurant Manager, Poolside Bistro Manager and Facilities Manager.
The previous Executive Chef was employed for 8 years.
Dining: (A La Carte Dining Outlets)
Bar & Grille – Casual/Formal with 95 seats, serving lunch & dinner Tuesday through Sunday.
Poolside Bistro – Casual with 200 seats, serving lunch & dinner Tuesday through Sunday.
Men's Grille – Casual with 46 seats, serving lunch & dinner Tuesday through Sunday.
Outside Patio – Casual with 140 seats, serving lunch & dinner Tuesday through Sunday.
Private Parties/Member Events – There are nine (9) Private Rooms seating from 12 to 350. The largest sit-down event the club can accommodate is 350.
A compensation package that will include a generous base salary and performance bonus. Benefits include medical insurance (Club covers 70% of plan including family members) 401K w/25% match, vacation, and ACF Dues and dining allowance. Relocation allowance is available. Interested individuals should send resumes, a well-conceived cover letter, and supporting information (a digital Portfolio is encouraged) Click Here to upload your information:
Interested individuals should send resumes, a well-conceived cover letter, and supporting information (a digital Portfolio is encouraged)  Click Here to upload your information:
Work with Denise Zanchelli and Team DZA, a team of proven culinary professionals to help advance your career.
Contact Daniel Hugelier​ Bill Schulz​ or Denise Zanchelli directly at  denise@meyersassociates.com