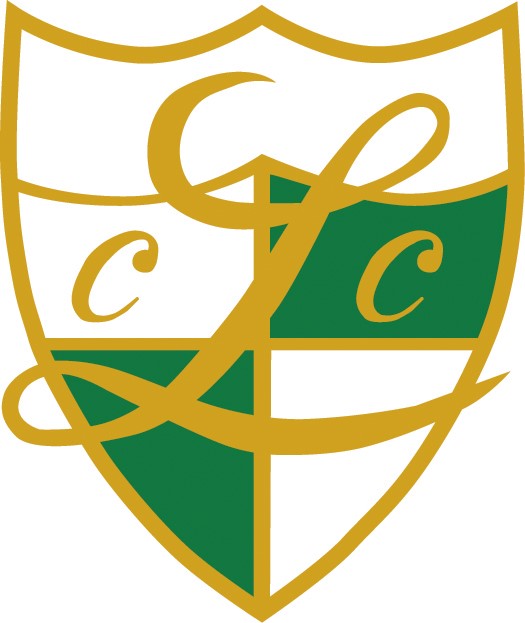 Another Top Club Chef Opportunity conducted by DZA, a strategic alliance of DMA
Lakeside Country Club was founded in 1951 and is one of three Premier Country Clubs in the Houston metropolitan area. An historic happening, on Saturday August 26th, 2017, Hurricane Harvey made landfall dumping over 50 inches of rain in Houston, Texas, and the surrounding area.  Lakeside Country Club is situated along Buffalo Bayou, downstream from the two reservoirs that began releasing water simultaneously. The flood water not only filled the basement of the club; it left up to five feet of water in the main floor of the clubhouse. After the water receded and clean up began; it was apparent that Lakeside was in a serious long-term situation. After a thorough evaluation the Board recommended, and the members approved the construction of a new state-of-the-art clubhouse. The new facilities, built on higher ground to avoid future flooding opened in the fall 2019.
Note to Candidates: "This is a New Clubhouse with a 'state-of-art' culinary operation offering a great opportunity for an established Chef desiring a long-term relationship"
Position Specific: The Club is looking for a talented professional to lead the culinary team. There are No major issues. The new Executive Chef should assess the situation and offer ideas and solutions to continue moving the operation forward. The selected individual should be a quality well-balanced individual of high character and integrity. Must possess strong leadership and people skills equal to or greater than the culinary talent. Should be skilled in financial management and multi-kitchen concept creativity and execution.
Initial Focus:
Develop and Build Culinary Team – Build and motivate a top-notch culinary team; train, mentor, coach and provide professional development opportunities for kitchen staff.
Getting to Know and Understand Membership and Staff – The Executive Chef will work to understand the members and listen/adapt to their needs. He/she will learn the culture and be visible and responsive to feedback in a positive manner.
Menu Innovation – the Chef must be passionate about food and will keep up with the latest food trends which should be reflective in an ever-changing menu. Focus on quality – Fresh Gulf Seafood, Farm-to-Table etc.
Cost Control – The new Executive Chef is expected to evaluate and improve current operations and purchasing for enhanced systems, controls, product, and services in all areas. Learn the crossover of duties between three kitchens.
Work with Catering Staff – Become familiar with upcoming events. Help to develop and execute ideas, plans and events accordingly.
Candidate Qualifications:
The Executive Chef has strong culinary skills, strong organizational skills, strong teambuilding, and mentoring skills. Keeps an open ear to working with and listening to members.
The Executive Chef is a skilled communicator, a professional with a personable demeanor and approachable manner – all are important pre-requisite qualities for the position.
An organized and detail-oriented individual with a solid culinary foundation and exceptional skills.
Be a coach, mentor, listener and supporter of culinary team. (They will produce and execute at a higer level for you if they know you are their biggest advocate and supporter).
The Executive Chef attends House & F&B Committee meetings to represent culinary team, promote culinary direction, share ideas, and answer member questions.
The Executive Chef will work with GM and CFO and have a direct role in the development of the budget.
The Executive Chef develops recipes and menus and teaches techniques for food preparation and presentation which help to create new member experiences.
The Chef is expected to be visible in the dining rooms and personable with members learning the membership culture / expectations as they relate to the culinary expectations, authors newsletter articles, member participation and commentary at Wine Dinners, etc.
Additional Information:
Annual food sales $3.9MM; Total F&B Sales $6.7MM. The Club subsidized the F&B operation $700,000 in recent FY.
The Club currently maintains a 46% food cost. Budgeted Food Cost 46%. Sales Mix is 44% banquet and 56% A la carte'
There are 45 culinary staff and 7 stewards supported by a 2MM Labor budget.
There is an Executive Sous Chef, (3) Restaurant Chefs, Pasty Chef, Banquet Chef and Purchasing Manager.
The Club supports (3) Kitchens, (Oxbow Casual, Bar 51 and Banquet) Management rates condition as a 5 out of 5. Kitchens and Clubhouse 2.5 years old with state-of-the-art equipment.
The Club has one (1) 90,000 Sq. Ft. Clubhouse with 995 members whose average age is 58.
The Club operates twelve months annually and is closed on Christmas Day, Monday's and one week in January for maintenance. Busy months are March, April, May, June, Oct -Dec.
The Executive Chef reports to the General Manager/COO and works closely with the Catering Director, Clubhouse Manager, Banquet Manager and Member.
The previous Executive Chef was employed for twelve years.
Dining:
Oxbow Bar & Grill – Casual with 140 seats, serving lunch, and dinner six days per week.
Bar 51 Restaurant – Adult dining area with 108 seats, serving dinner five days per week.
Lakeside 51 Restaurant – Formal dining with 60 seats serving dinner five days per week.
Men's Grill – Casual with 60 seats, serving breakfast, lunch, and dinner six days per week.
Ladies Grill – Casual with 50 seats, serving breakfast, lunch and dinner six days per week.
Private Parties/Member Events – Six (6) Private Rooms with seating capacity from 16 to 360 guests.
A compensation package that will include generous base salary and performance bonus. Benefits include medical insurance, life & dental insurance, 401K, vacation and ACF Dues. A (CEC) is preferred. Relocation allowance is available. Interested individuals should send resumes, a well-conceived cover letter, and supporting information (a digital Portfolio is encouraged)
Interested?  Get a jump on it as this opportunity will go fast.  Send your resume along with a well-conceived cover letter, and supporting information (a digital Portfolio is encouraged)  Click Here to upload your information.
Work with Denise Zanchelli and Team DZA, a team of proven culinary professionals to help advance your career.