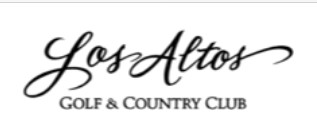 The Los Altos Golf & Country Club can trace its beauty and beginnings to the 1800's, when Governor Alvarado helped found Rancho San Antonio, a square league of land in the Santa Clara Valley. The University of Santa Clara purchased 700 acres from that original plot as a new site for its college. Soon after, however, the plans were scrapped, and the property was offered for sale in 1902.
The Club's Articles of Incorporation are dated October 29, 1923 and its bylaws were officially adopted on November 19, 1923. The founding group led by President Charles A. Gray bought the land from the University of Santa Clara soon thereafter, setting aside 155 acres for Club use and subdividing the rest for homes. Tom Nicolls, was the Club's first golf pro and chief architect of the Club's facilities. Work on the course began in September 1924 and was completed in May 1925.
In October 2010, the Membership approved a Clubhouse Renovation Plan. The completed project now delivers significant enhancements to the member experience while preserving the unique character of the Club. It is with excitement and enthusiasm that members embrace the next chapter in its Club history.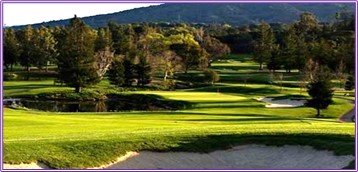 MISSION STATEMENT
"We want to be the benchmark by which all other clubs are measured and provide a workplace that promotes personal, and professional growth."
Position Specific: Los Altos prides itself in a stable and highly acclaimed management team and we are looking for someone who wants to be a member of our team for a substantial period of time. The new Executive Chef will evaluate current operations and staffing and will provide recommendations for enhanced systems and controls leading to efficiencies and improved accountability in all areas – particularly communications, human resource management and employee development.
The new Chef will be passionate about food; will keep-up with the latest food trends, ethnic cuisines, and products and will have a strong understanding of, and be responsive to, organic, gluten free and other possible member requests. The new Executive Chef will be respectful of traditions and personnel but forward thinking.
The Executive Chef will always look for improvements while continuing to maintain the highest standards of excellence. The ideal candidate will possess a true passion for professional cooking and have a proven and stable track record of culinary excellence.
Key Expectations:
The role of the Executive Chef is to have complete responsibility for the culinary program and to make adjustments/improvements in response to everchanging culinary trends and member desires.
The Executive Chef serves as a role model and sets the standard for culinary employees to maintain high-quality services and products in a consistent manner.
Demonstrate good judgment, problem-solving, and decision-making skills with required urgency.
The Executive Chef will attend F&B and/or House Committee Meetings to field questions and present changes.
He/she understands the private club sector and is driven by pride, member satisfaction, and teamwork.
During budget planning the Executive Chef needs to submit a proposed budget with sufficient reasoning for any modifications. (To fully understand the budget and make suggestions when necessary. Any substantial variances should be anticipated and submitted to the CFO for inclusion.)
The Executive Chef interacts enthusiastically with, and is visible to, the membership and available to the membership for consultation on menus for private events.
Initial Priorities:
Learn the Operations & Culture – Remain humble; the audience does not change and will see your strengths. Arrive with eyes and hears open and collaborate on change.
Know the Budget – Get up to speed quickly! The new Executive Chef is expected to evaluate current operations and purchase for enhanced systems, products, and services in all areas.
Develop a Team – As a team-player the Executive Chef will lead by example and fortify front and back of the house communications; is even-tempered and respectful to all levels of staff.
Create Relationships with Members – The new Chef is expected to be visible and personable with members.
Additional Information:
Annual food sales $4 MM; Total F&B Sales $5 MM.
The Club currently maintains a 38% food cost with a sales mix of 50% a la carte and 50% banquet.
There is a total of 18 culinary employees and 3 stewards.
The Club has a Chef de Cuisine and Sous Chef. The Executive Chef does the purchasing.
The Club maintains two (2) kitchens, a large main kitchen with small kitchen at the pool. Management rates the kitchens a (5) out of (5).
There is one (1) Clubhouse totaling 44,000 square feet with 1,300 members whose average age is 62.
The Club operates 12 months annually. (Closed New Years Day, Christmas, and most Mondays)
The Executive Chef reports to the General Manager and works with the Director of Food & Beverage, Special Events Director and Manager, Fitness Director, Communications Manager, CFO and Human Resource Director.
Dining and Event Venues
Main Dining Room – Formal with 120 seats, serving dinner only Friday and Sunday evenings.
Grill Room – Casual with 140 seats, serving Breakfast, Lunch & Dinner – Tuesdays through Sundays.
Patio Dining – Al Fresco dining on the terrace as well as casual poolside dining.
Private Parties/Member Events – The Club has five (5) Private Rooms with seating from 12 to 250.
The Club offers a competitive compensation plan including a competitive base salary based on experience and skill, performance bonus, ACF dues and Convention, dining allowance, health & life insurance, 401k and other standard perks. (Relocation allowance available). Interested individuals should send resumes, a well-conceived cover letter, and supporting information. (A Personal Portfolio is encouraged) and will be held in strict confidence.  Click Here to upload your information:
Work with DMA, a team of proven culinary professionals to help advance your career.