An incredible culinary career opportunity with the New York Yacht Club, presented by DZA. 
The New York Yacht Club (NYYC) is one Club that occupies two facilities. Today, the NYYC has its signature clubhouse on New York's West 44th Street – a National Historic Landmark — and an on-the-water clubhouse in Newport, RI, Harbour Court.  This Executive Chef position shall solely focus on the Harbour Court facility in Rhode Island.
About Harbour Court: in 1988, 1,500 New York Yacht Club members and guests attended the first commissioning of Harbour Court, the Club's first permanent waterfront facility. Standing on eight acres overlooking Brenton's Cove, the Renaissance Norman-style mansion was completed in 1906 for the John Nicholas Brown family. John Nicholas Brown was the commodore of the NYYC from 1952-54. Today Harbour Court is a thriving clubhouse with active regatta and cruising programs, a waterfront facility, overnight rooms and a busy food and beverage program.
This is a vibrant and active Club with international exposure. NYYC originally won the America's Cup in 1851, held until 1983 and is competing again in Barcelona 2024. The property sits on 10 prime acres in Newport, RI and has a proud history of entertaining, the sport of sailing and general boating lifestyle are the core of the Harbour Court culture.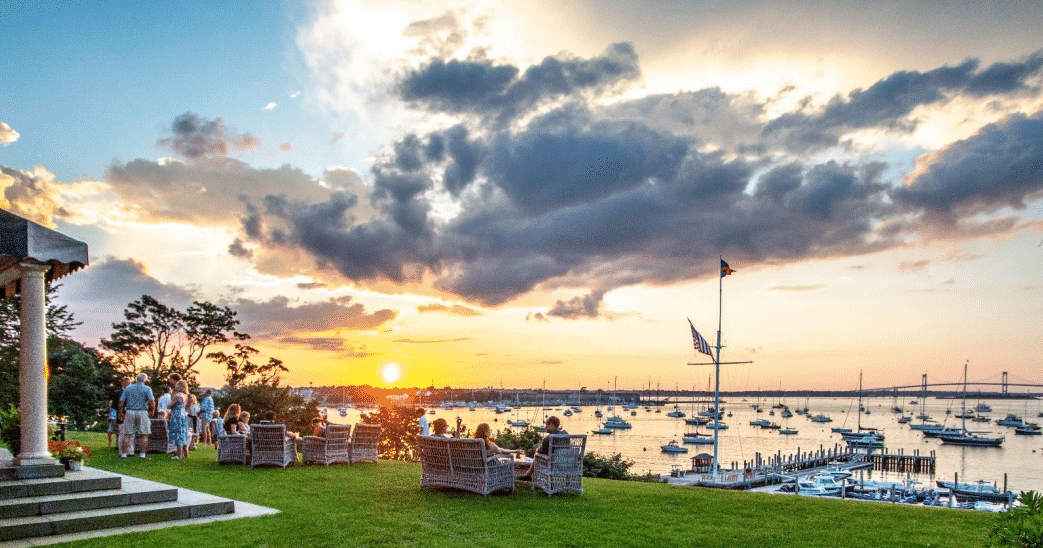 Position Specific: The New York Yacht Club is a dynamic, interesting, fun environment, capable of hitting very high culinary heights in all areas. This is a GREAT opportunity for a hands-on working Chef who doesn't just create great plates … but a chef that 'takes it up a notch' and creates GREAT menus … and then 'takes it up another notch' and thinks in terms of "programming"… and the overall members experience.
Initial Focus:
Develop New Menus – The Executive Chef is expected to evaluate and improve the menu variety focusing on fresh farm-to-table, fresh coastal seafood and sustainable ingredients.
Team Building – The Executive Chef will understand the depth of skill and knowledge among the current culinary team. He/she will cross train, mentor, delegate and develop into even a higher performing team. Embrace the existing team of young cooks and lead them.
Learn Club Culture – Actively engage membership and be visible at all food outlets and events as often as possible. The membership is sophisticated and appreciative.
Prepare for Season – The Executive Chef is expected to evaluate current operations and staffing and provide recommendations for enhanced systems, controls, product, and services in all areas. Recruit and train new seasonal team members and make decisions on roles. The previous Chef left files about numerous events and more that should be reviewed.
Candidate Qualifications:
The new Chef is in for the long-haul and has the passion to be the "Culinary Ambassador for the New York Yacht Club".
The Executive Chef has a high degree of creative control especially by private club standards and numerous opportunities for custom menus and concepts. Willingly provide members with a combination of Club favorites and interjecting a creative approach.
The Executive Chef is a multi-tasker, able to delegate, train for consistency. He/she is well organized, strong logistically, creative, a good communicator, results and detail oriented.
The Executive Chef makes prioritization changes as needed. "Needs to focus on the whole picture – the "Entire operation".
The Executive Chef will introduce innovative ideas, and party theme presentations to create a continuity of innovation and a fresh culinary experience. Variability and flexibility, and a certain degree of "tactical creativity" is a must.
Display exceptional and high-level of leadership by providing a positive work environment.
The Executive Chef monitors all P&L material available in real time via NorthStar management. Next Year's Budget done on same template as P&L. Chef is included in "assumptions" process and then included in worksheet development…maintains an ongoing Capex wish list.
When time permits, the Executive Chef walks the dining rooms at the end of service to maintain visibility and positive member relationships. Occasional cooking classes and provides introduction at some events.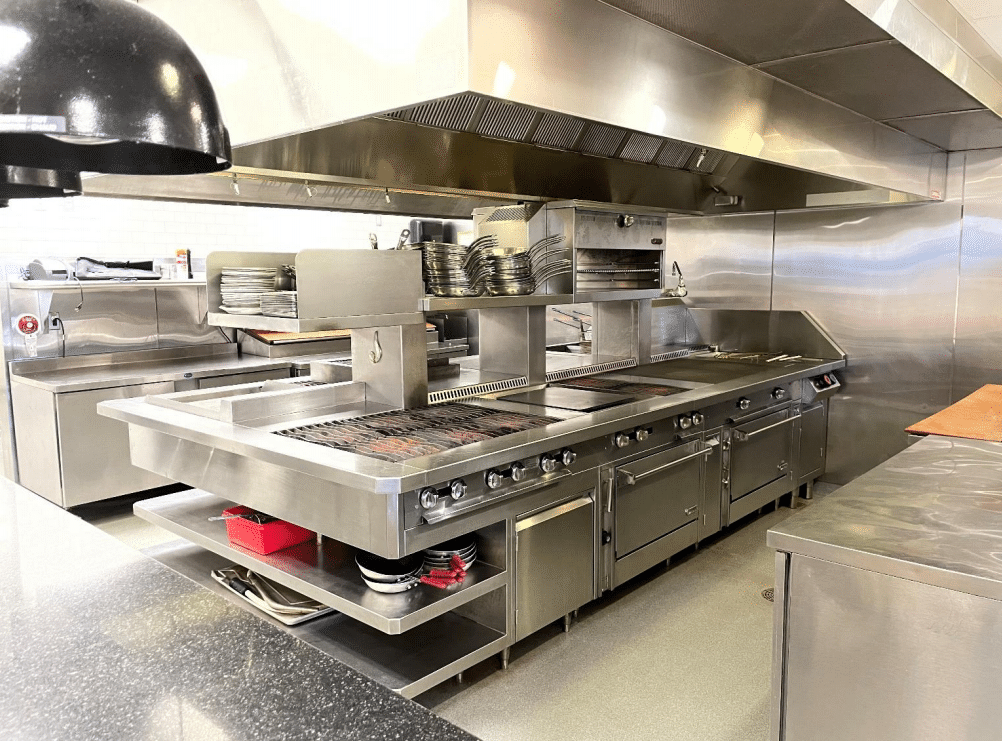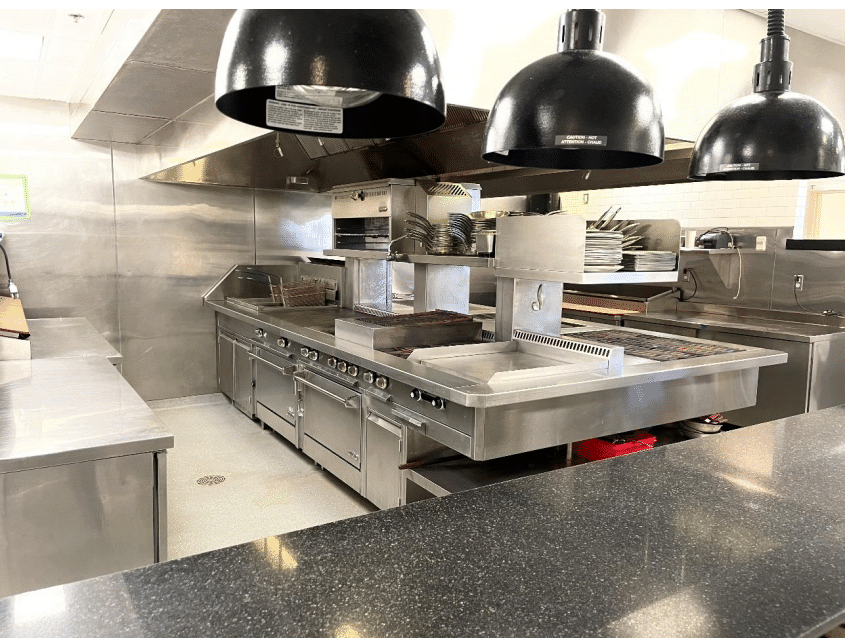 Additional Information:
Annual total Food Sales $2.1MM and combined F&B Sales $4.4MM.
The Club currently maintains a 34% food cost with a sales mix of 52% A La Carte and 48% banquet. Food Cost goal – 35% (Trending – Increase member dining and decrease in banquets). NYYC has a good connection to Johnson & Wales with ongoing internship program and several alumni.
There are 16 culinary staff and 8 stewards supported by a $750,000 labor budget. (Club is authorized H2b workers for first time.)
Currently, there are two (2) Sous Chefs in place, both at approximately 10 years tenure.
One (1) primary kitchen. Carriage house has catering kitchen with A la carte production on main floor and the Banquet kitchen on the basement level. Management rates the kitchen as a 5 out of 5. Capital replacement plan in place.
The Club has (2) two Clubhouses 36,000 sq. ft. and supports 3,400 local, national and international members whose average age is 65.
The Club operates (10.5) months annually and is closed the month of January. Very busy May through October and holiday season.
The Executive Chef reports to the NYYC Co-GM (Harbour Court GM) and works closely with Clubhouse Manager and Director of Special Events.
The departing Executive Chef was at the 7-year mark; Previous chef was 10 years.
Dining: (A La Carte Dining Outlets)
Bolero Grill – Casual with 60 seats, serving lunch and dinner Tuesday through Sunday in season.
Sailors & "Formal" Terraces – Casual with 96 seats, serving lunch and dinner Tuesday through Sunday in season.
Private Parties/Member Events – There are four (4) Private Rooms seating from 16 to 100 guests. The Club does install tents frequently in-season for regatta events and about 4 or 5 weddings annually. These range from 250 to a once or twice a year number of plus 500. In some cases, the club closes completely for the event.
Guest Rooms – There are 28 Overnight Rooms. No Room Service.
The compensation package includes a respectful base salary and bonus plus very strong benefits including both 401K and secondary pension  "profit plan." Group health, dental, and life insurance;  vacation, professional development and dining allowance.  A relocation allowance if required is negotiable.. Interested individuals should send resumes, a well-conceived cover letter, and supporting information (a digital Portfolio is encouraged) by Clicking Here to upload your information:
Work with Denise Zanchelli and Team DZA, a team of proven culinary professionals to help advance your career.
Contact Daniel Hugelier​ Bill Schulz​ or Denise Zanchelli directly at denise@meyersassociates.com