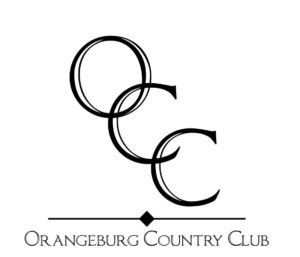 Recognized as one of the premier country clubs in the South Carolina Midlands, the Club offers exceptional recreational activities, superb dining, and the ability to plan and host special events.
The Orangeburg Country Club is a first-class country club with a full slate of amenities to satisfy every sport and social whim of our members. With an 18-hole championship golf course, four clay tennis courts, an Olympic-sized pool, and outstanding restaurant options, it's a place to have fun and relax while enjoying the beautiful views.
Orangeburg, SC also known as The Garden City, is the principal city in and the county seat of Orangeburg County, South Carolina, United States. The population of the city was 13,964 according to the 2010 United States Census. The city is located 37 miles southeast of Columbia, on the north fork of the Edisto River in the Piedmont area and approximate twice that distance from the progressive food town of Charleston, SC.
Position Specific: The Club is looking for a natural leader willing to roll up their sleeves and "jump right in.". Unquestionably a leadership by example role with modern approach to team management. A chef that will take pride in their product and continue to strive for only the highest quality food! A well-rounded Chef that can step into any number of roles, and mentor team in the process.
The Chef that will instill standards into the kitchen operation, which will include a strong commitment to training (teaching) programs that ultimately will result in high service standards that will favorably impact the food and beverage programs. The EC is detail-orientated and ensures that all kitchen staff approaches the standards with a similar level of focus.
The new EC leads the current and growing culinary team. He/she is the driving force of all culinary programs, with presence! The EC is responsible for leading "product knowledge training" for all Front-of-House personnel through daily pre-meal meetings, features and special food knowledge training programs.
Initial Priorities:
The new EC is expected to be visible and personable with members and their guests. Building Member relationships with membership and in the community is a key objective.
He/she is up-to-date with new food trends and products. Creativity is reflected in the menu.
Food quality, consistency and speed of service will be key areas of focus upon joining the team.
Leadership by example. Provides training and professional development opportunities for kitchen staff.
The new EC should be strong with inventory control combined with prudent budgeting and planning skill.
Job Requirements:
Manage to budgeted food and labor goals. Monitors actual financial results; takes corrective action as necessary to help ensure that financial goals are met.
Organized and detail-oriented with a passion for the profession.
The ability to lead, motivate and mentor aspiring individuals throughout the organization.
Hires, trains, supervise, schedules and evaluate the work of management staff in the food and pastry production departments.
A skilled communicator, professional and personable demeanor and approachable manner are important pre-requisite qualities.
Continue to attract and train high quality staff.
The new EC will actively engage with the membership through maintaining a visual presence in dining room, providing cooking classes writing a quarterly food article for newsletter and assisting with booking catering events
Competent in organizational and time management skills. The ability to demonstrate good judgment, problem solving and decision-making skills.
A team attitude, healthy sense of humor, and solid business acumen are critical.
Additional Information:
Annual food sales $950,000; Total F&B Sales $1.2 MM
Annual combined food cost 40% with a sales mix Sales at 60% Ala carte and 40% banquet.
The Club maintains three (3) Kitchens i.e., Ala Carte, Banquet and Snack Bar. 2019 Capital improvement budget already approved.
The EC is supported by one (1) Sous Chef and a Banquet Chef; The chef and his/her team are responsible for all food purchases.
There is (1) one Clubhouse and supported by 400 members whose average age is 54.
The Club is busiest March through December and is open 12 months per year.
The EC reports to the Food and Beverage Manager and works closely with the Catering Manager, Golf Professional, Maintenance Director and Controller.
Dining Facilities:
Blackwater Grille – A more formal venue with 84 seats. Features an open kitchen with fantastic views of the Club's golf course. Open for lunch Monday through Friday and for dinner Tuesday through Saturday.
Lounge – Casual with 32 seats, serving Lunch & Dinner Tuesday through Sunday.
Snack Bar – Casual, serving Lunch & Dinner Tuesday through Sunday.
Private Events/ Weddings – Grand Ballroom and three banquet rooms can accommodate a seated party up to 250 guests. Scenic and elegant, the OCC has been recognized as the best wedding venue in the area. The club's indoor/outdoor combined events are special.
The Club offers a competitive compensation package including a base salary based on experience and skill along with exceptional employer paid benefits including medical, dental & life insurance, 401k with match and other standard perks.
Interested individuals should send resumes, a well-conceived cover letter, and supporting information (a digital Portfolio is encouraged) in strict confidence. The Club prefers a professional that is active in professional association including the ACF, ideally a Certified Executive Chef (CEC). Click Here to upload your professional information:
Interested?
Work with DMA, a team of proven culinary professionals to help advance your career.