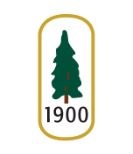 Located in Cinnaminson, New Jersey, just a short 15 minutes from Center City, Philadelphia, Riverton's world-renowned Donald Ross-designed golf course, athletic venues, and clubhouse facilities offer year-round recreational and social experiences for the members, their families, and friends. Members enjoy fine dining, memorable social events, and premiere athletic programs including tennis lessons and caddie programs, while building lifelong friendships and connections. The club is a fun community including a golf club, tennis club, swim club, has a bowling team, exceptional junior programs, and is active and engaging. It is truly the members home away from home.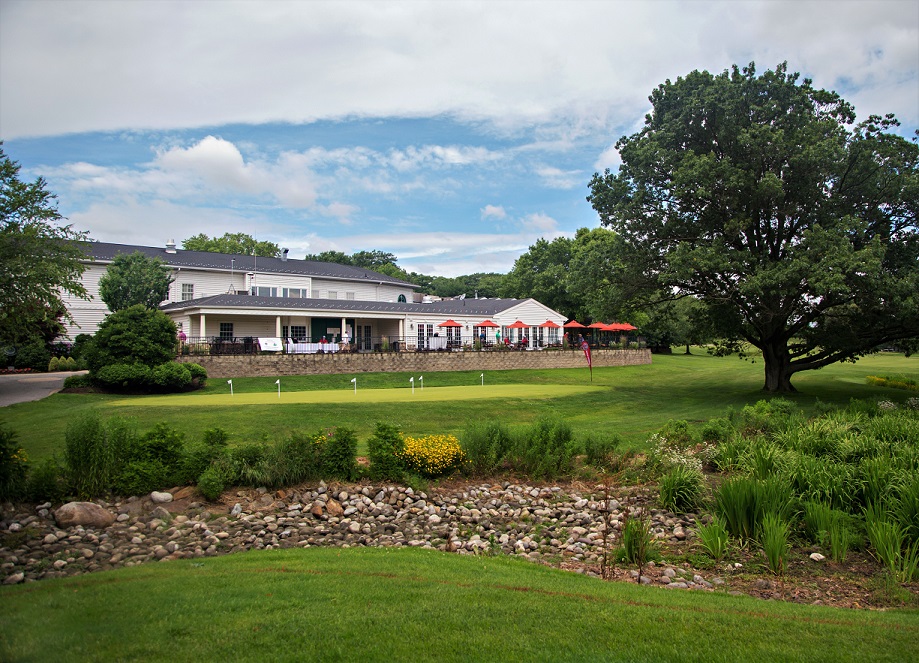 The Club's Mission Statement: "Riverton Country Club is a member-owned, family-oriented, private country club committed to providing superior facilities, quality programs and a variety of services and recreational opportunities for the exclusive use and enjoyment of the membership and their guests. We will respect the rich history of the club, while satisfying the expectations of the membership in a fiscally responsible manner."
Position Specific: The Riverton Country Club is looking for a passionate, professional, a leader that inspires others. There is a tremendous opportunity to transform the dining experience at RCC by focusing on simple, consistent, excellent food preparation and delivery. The Executive Chef should not lose sight of those members wanting simple but excellent food while also giving other members wanting elevated experiences the opportunity to enjoy them.
There is currently an unfavorable trend going on at the Club. The members enjoy RCC, its facilities, services, and staff however, the Club is not the dining destination, restaurant of choice for its members. Management's goal is to reverse this trend and create a Food Service Operation that members are proud to call their own. Management needs a knowledgeable Chef Partner to make this a reality.
Initial Priorities:
Recruitment/Team Building – Hire, train, motivate and develop a high performing team. Serve as coach and mentor and lead by example in all ways.
Member Relations – The Executive Chef will get to know the members and listen to their needs and wants. He/she will be responsive to feedback in a positive manner.
Cost Control – The new Executive Chef is expected to evaluate and improve current operations and purchasing for enhanced systems, controls, products, and services in all areas.
Develop a Team Culture – As a team-player the Executive Chef will lead by example and fortify front and back of the house communications and integrated partnerships.
Professionalism – The Executive Chef will set the example "striving for excellence" in all areas of the operation.
The role of the Executive Chef is complete responsibility for the culinary programming and to make adjustments/improvements in response to everchanging culinary trends and member desires.
The Chef serves as a role model and sets the standard for culinary employees to maintain high-quality services and product in a consistent manner.
The Chef participates at the House Committee meeting and provides a brief report on culinary operations.
The Chef will work closely with the Food and Beverage Director to deliver a Food and Beverage Budget to the GM and Controller for submission to the Finance Committee.
Directly responsible for the kitchen labor budget and submitting annual capital budget equipment requests.
Competent in organizational and time management skills. The ability to demonstrate good judgment, problem solving and decision-making skills.
The Chef is expected to maintain visibility in the dining rooms and does a Newsletter/Tip Video and Cooking Classes.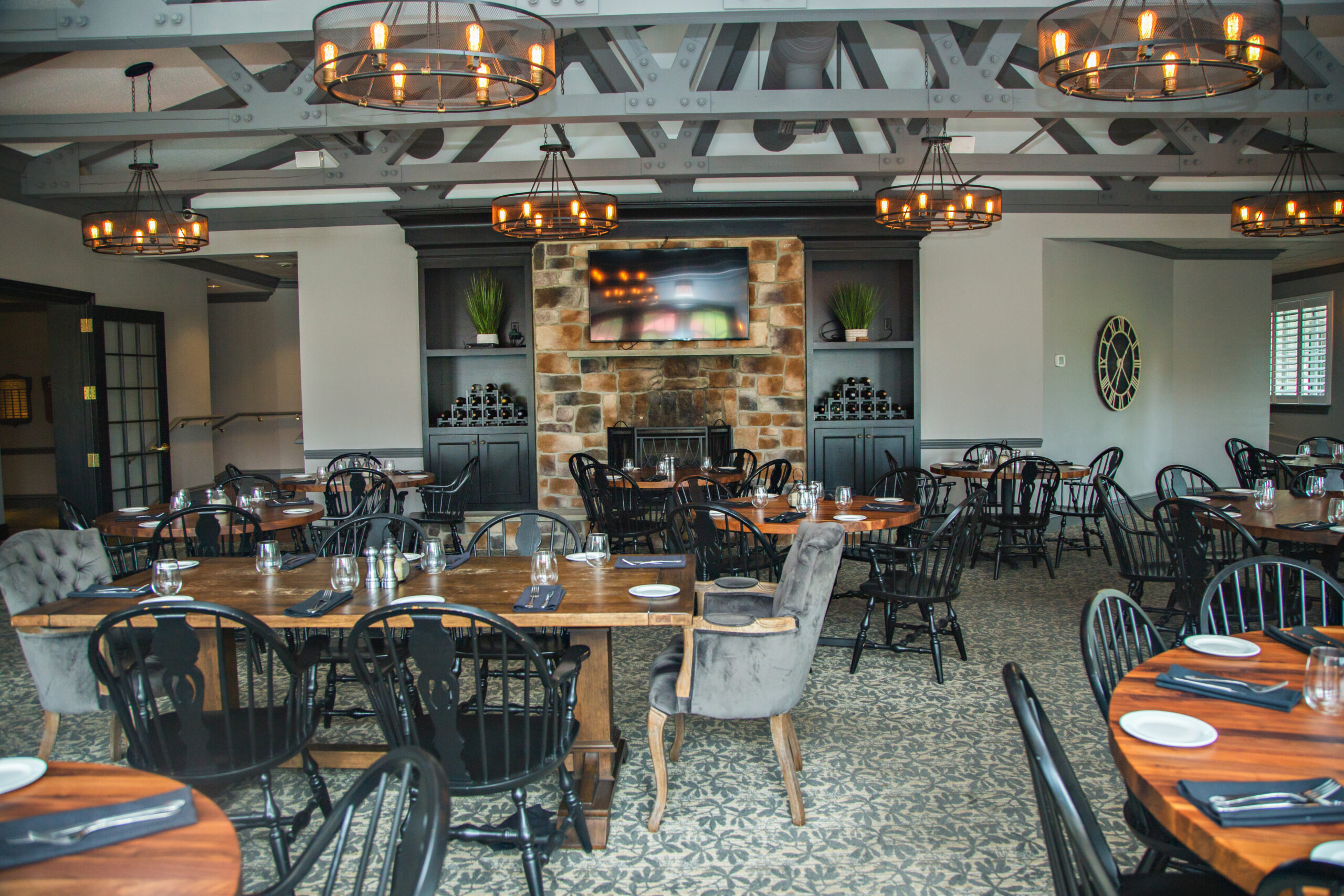 Additional Information:
Annual food sales $1.4MM; Total F&B Sales $2.1MM.
The Club currently maintains a 48% food cost; the budgeted goal is 45%. Sales are a mix of 60% a la carte and 40% banquet.
There are 10 kitchen employees supported by a $420,980 labor budget.
The Club maintains two (2) kitchens and Management rates the condition a (3) out of (5). Capital replacement plan in place.
The Club has one Sous Chef and a Banquet Chef. The Executive Chef does the purchasing.
There is one Clubhouse that is supported by 551 members whose average age is 58.
The Club operates 12 months annually. May – October busy season.
The Executive Chef reports to the General Manager and works with the Food & Beverage Director, Catering Director, Head Golf Professional, Communications/Marketing Director and Controller.
The previous Chef was with the Club five years.
Dining Venues:
The Kriss Room – features a glowing fireplace and casual dining with 48 seats, serving Breakfast, Lunch & Dinner Tuesday – Sunday.
The Hemingway Room – with floor-to-ceiling windows overlooking the stunning 1st Hole Fairway. 50 seats, serving Dinner only – Friday and Saturday evenings only.
Gin's Mill Bar – Casual with 48 seats, serving Breakfast, Lunch & Dinner – Tuesday – Sunday.
Card Room – Casual with 24 seats, serving Breakfast, Lunch & Dinner – Tuesday – Sunday.
Outdoor Patio – Casual with 60 seats serving Breakfast, Lunch & Dinner – Tuesday – Sunday.
Private Parties/Member Events – The Club has three (3) Private Rooms with seating from 30 to 225.
A compensation package that will include a competitive base salary and performance bonus. Excellent benefits including medical & life insurance, 401K, vacation and ACF dues & conference.  Interested individuals should send resumes, a well-conceived cover letter, and supporting information (a digital Portfolio is encouraged) in strict confidence.  Click Here to upload your information:
Work with DMA, a team of proven culinary professionals to help advance your career.