Roaring Gap Club, is a  premier member-owner private club located at 3,100 ft.+ above sea level in the beautiful Blue Ridge Mountain Range (a one-hour drive from Winston-Salem and ninety minutes from Charlotte) is in search of a Working Executive Chef.  Supported by 275 Member families, the Club community meanders over 2,000 acres, features a Donald Ross 18-hole golf course rated in the Top 100 Classic Courses, a picturesque 54 acre lake, a  60,000 square foot grand "Graystone Inn" Clubhouse, various dining and event facilities all connected by approximately 14.5 miles of roads.
Roaring Gap Club's core season is May through October, during which time the membership actively supports a variety of dining, athletic and social events. Other club services include tennis, pickleball, swimming, fitness and wellness activities, paddle tennis, skeet, croquet, stables, lake activities (swimming and boating), children's day camp and other personal services and amenities typically found in a seasonal, full-service private club community. Members are accustomed to unpretentious quality service with an approachable, personal touch found in a traditional southern private club setting stressing warmth, friendliness and comfort – Yet members expect culinary excellence!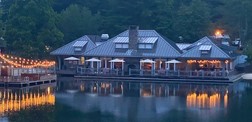 Lake House Grille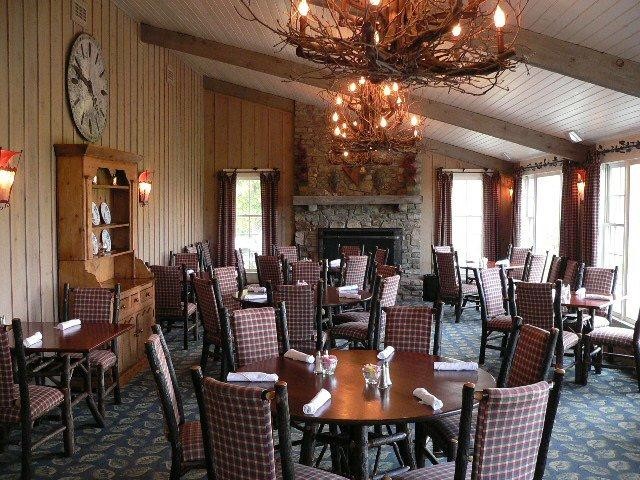 Golf Shop Grille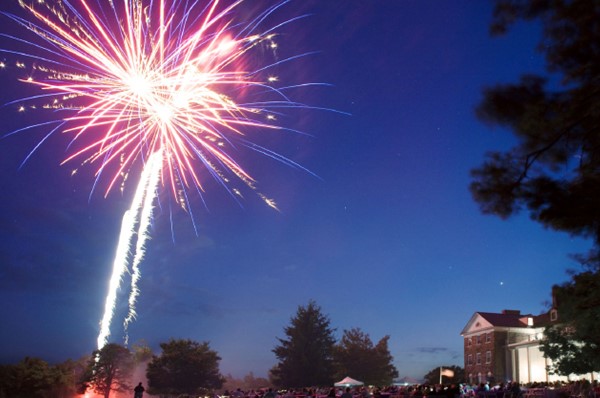 4th of July Celebration!
Position Specific: The Club will select a culinary professional possessing a true passion for cooking and practices a "hands-on" approach. This individual will have proven management abilities and a record of stable culinary excellence with recognized properties.  Current or previous private club experience is preferred; experience in seasonal venues offering similar services a plus.
The club seeks a people-person who understands the value of forging lasting professional relationships with membership, management and staff.  Approachable and willing to interact with the membership on a regular basis. This individual has strong moral values, maturity, composure with leadership managing many duties in a cohesive and professional work environment.  He/she is dedicated to excellence while working with an upbeat manner bringing out the best in each of their employees (most are seasonal). During the off season, the Executive Chef actively recruits, along with completes administration work and planning for upcoming season and works the weeks of Thanksgiving & New Year's.
Initial Priorities:
Become Familiar with Club Culture, Property, and the Local Community: The new Executive Chef should watch, listen and learn the operation, its culture and status in the community.
Staff Recruitment/Development: The Chef recruits and makes hiring selection decisions; evaluates job performance of kitchen staff; coaches, rewards and disciplines staff in a fair and legal manner.
Create Menus: Develop the culinary program for 2021 with evolving menu programing that peak member interest in a la carte and member events.
Resource products and purveyors: Evaluate all products and cost to insure the Club is getting best value and quality.
Organization & Sanitation: Ensures that the highest standards of sanitation, cleanliness, and safety are maintained throughout all food service areas at all times.
Job Requirements:
Is self-motivated with the ability to lead, communicate to, inspire and mentor individuals throughout the organization.
He/she is passionate for food; up-to-date with the latest food trends and products; creative in all types of cuisine from casual to contemporary. He/she will have a strong understanding of, and be responsive to, organic, gluten free and other possible member requests. Has specific knowledge of Southern Comfort food.
The Chef will work with the Assistant General Manager and Controller providing his/her input in the budgeting process and all financials relating to the kitchen operation.
The new Chef is expected to be the "Culinary Ambassador" and the "Face of all Foodservice" that communicates food culture and develops relationships with membership.
Competent in organizational and time management skills. The ability to demonstrate good judgment, problem solving and decision-making skills. Proven, able and agile multi-tasking (juggle many tasks at once) and be present at many locations throughout the day.
The Chef will be involved in building a new state-of-the Art Kitchen at the Graystone Inn in 2022.
Additional Information:
Annual food sales $900,000; Total F&B Sales $1.2MM.
Annual combined food cost 40% with a sales mix Sales of 75% A la carte and 25% banquet. (Food Cost Goal 38%)
There are 30 kitchen employees supported by an $500,000 labor budget.
The Club maintains three (3) Kitchens. One kitchen in each dining venue and one new state-of-the-art (2022) kitchen also serves as the Inn Grille (fine dining) main prep, employee meals and banquet kitchen.
The Club has one (1) Sous Chef and a Pastry Chef. The EC does the purchasing.
The Clubhouse is 72,000 sq. ft. and is supported by 321 members whose average age is 56.
The Club is open 6 months annually and is closed November – April.
The Executive Chef reports to the Assistant General Manager and works closely with Catering & Event Planner, Clubhouse Coordinator, Controller and Maintenance Manager.
The previous Chef was employed by the Club for 10 years.
A la Carte Dining In Season:
Golf Grille  – Casual with 80 seats, serving Breakfast, Lunch & Dinner, seven days per week.
Lake Grille  – Casual with 200 seats, serving Lunch & Dinner seven days per week.
Inn Grille – Semi Formal with 150 seats, serving Dinner four days per week.
Private Parties/Member Events – The Club has thirteen (13) Private Rooms with seating Capacity from 6 to 400 guests. The Club can accommodate up to 400 for a sit-down event and 800 for an outdoor event.
Overnight Rooms – The Club has 4 Studios adjacent to the Graystone Inn
A compensation package will include a respectful base salary and incentive, club provided family-sized home for year-round occupancy, excellent benefits including medical & dental insurance, 401K, vacation, association, conference, and professional development allowances. This unique community features a reasonable living cost and a small-town tranquil lifestyle. The shoulder seasons provide ample opportunity to spend time with family, further professional development and recruiting for coming seasons. Interested individuals should send resumes, a well-conceived cover letter, and supporting information (a digital Portfolio is encouraged) in strict confidence.   Click Here to upload your information:
Work with DMA, a team of proven culinary professionals to help advance your career.