Executive Chef, Beach Club
The world-class Sea Pines Beach Club features three concepts the chef will direct.  Their beautifully appointed restaurant and oceanfront beach bar; a Fresh Market offering freshly made salads, sandwiches, and more; and Lounge, a stunning, second floor bar offering incredible, elevated views of the Atlantic Ocean.  Various sized private events and buyouts too required to the Chef to be well-rounded with Multiple outlet Management experience.
Situated on the second floor of the world-class Sea Pines Beach Club, the Lounge offers incredible views of the Atlantic Ocean and a relaxed yet casually chic setting indoors or on the oceanfront terrace.  The Lounge now enjoys the full dinner menu.
Open seasonally, the Market is located at the Sea Pines Beach Club and is the perfect place to pick up healthy, fresh-to-go meals, a simple breakfast or snacks to satisfy your appetite between meals.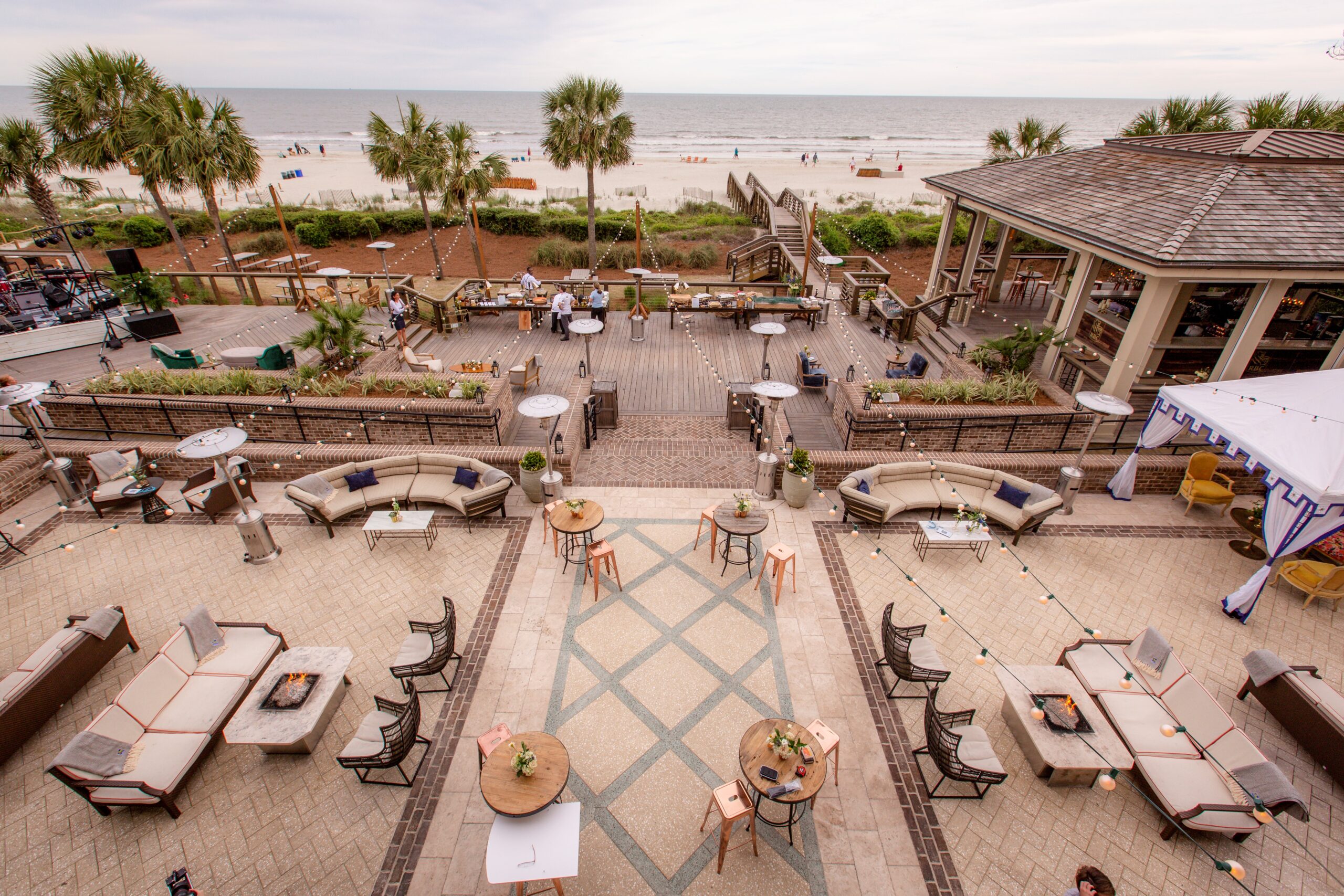 The Executive Chef shall work closely with the Resort Executive Chef and will primarily be responsible for overseeing and supervising preparation, production, and service at all Ocean Front Dining restaurants.  An emphasis and skill requirement is knowledge of fresh, local sea fare and ability to direct a high-volume program.   The various restaurants are beautifully appointed, and the cuisine is Southeast regional with hints of Lowcountry.  Sea Pines Resort provides unparalleled culinary standards coupled with an atmosphere and breathtaking view of the ocean – the only place on Hilton Head Island to serve such an experience and a great place to work and live.
Primary Functions and Duties:
Works in partnership with the Resort Executive Chef advancing standards, menu evolution, innovation and overall sanitation.
A chef that is passionate about seafood and most importantly is in the kitchen and personally expedites on busy shifts.
Maintaining a high level of food quality at all times; financial responsibility for the outlet; being hands-on in the kitchen.
Must be knowledgeable about seafood; especially East coast Carolina seafood.
Assists with staff training and development; ensure food consistency, as well as monitors loss controls.
Assist Executive Chef with budget process by gathering/reporting culinary information.
Inspects kitchens throughout the day and assists as necessary where production demands and service needs dictate.
Initial Priorities:
Learn team members, current operations and culture – Who are we and why do we do the things we do?
Implement daily line-ups with both the (FOH) and (BOH) on a daily basis, building consistent.
Direct food consistency and culinary excellence in all areas.
Suggest and Implement improvements where needed with the approval of EC; a Close working relationship is required. Position Summary: This Executive Chef at the Beach Club location is expected to be a leader amongst staff, setting a positive example for all team members in professionalism, proper cooking technique, flavor evaluation, punctuality and proper mise en' place. Strict attention to culinary details, sanitation, organization and kitchen standards is a basic requirement.  Enforce company policies and standards, always.
Additional Information:
Annual food sales at $4M; total F&B Sales $6.2M
Largest usage at this location is A la Carte
Lunch Check Average / Average Covers (all outlets): $22
Dinner Check Average / Average Covers (all outlets): $43
Size of outlet Culinary Team 25/30
Hours of Operation – Lunch menu: 11:30am-5pm; Dinner: 5-9pm Beach Bar Service & Bar Menu: 11:30am-9pm
The Resort offers a compensation package including a competitive base salary commensurate with experience and skill, ACF dues, health & life insurance and 401k. Interested individuals should send resume, a well-conceived cover letter and supporting information. Please submit your Portfolio in strict confidence.   Click Here to upload your information:
Work with DMA, a team of proven culinary professionals to help advance your career.