The California Club was incorporated on December 24, 1888. The first organizational meeting was held September 24, 1887, "in Justice Austin's courtroom", with N. C. Coleman as chairman and H. T. DeWilson as secretary. The club's first location was in the second-floor rooms over the Tally-Ho Stables on the northwest corner of First and Fort (Broadway) streets, where the Los Angeles County Law Library now stands. It moved to the Wilcox Building on the southeast corner of Second and Spring streets in 1895, occupying the two top floors, the fourth and fifth. The building was distinguished as the first in Los Angeles to have two elevators—one for the public and the other for members.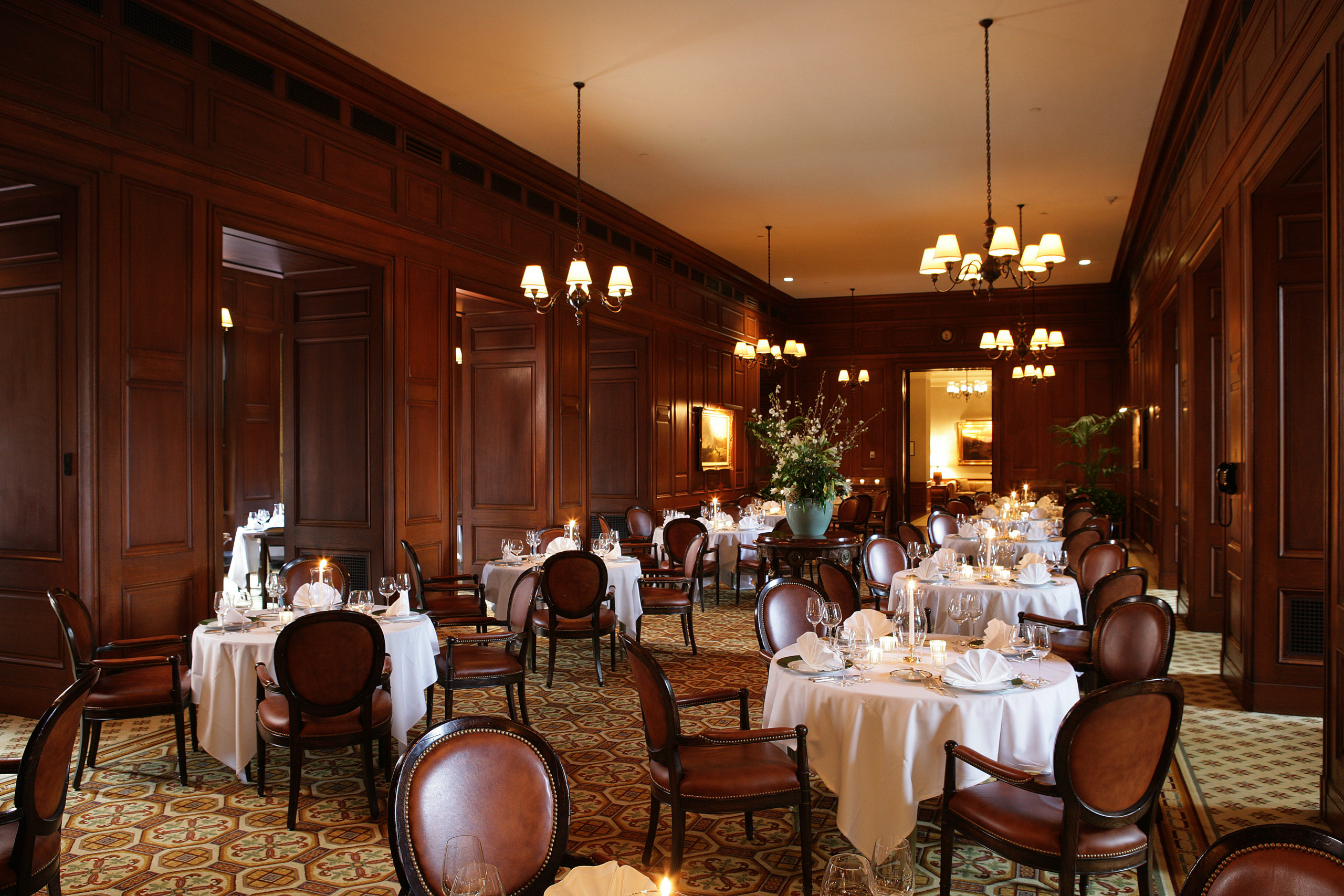 Third Floor Dining Room
In the late 1920s, purchase of land at 538 South Flower Street was negotiated, and in 1929 the present structure was begun. Construction on the current seven-story clubhouse at 538 South Flower Street, Los Angeles, California,[14] began in late 1928 and was formally completed on August 25, 1930. The building was designed by Robert D. Farquhar, an architect trained at the Ecole Nationale des Beaux Arts in Paris.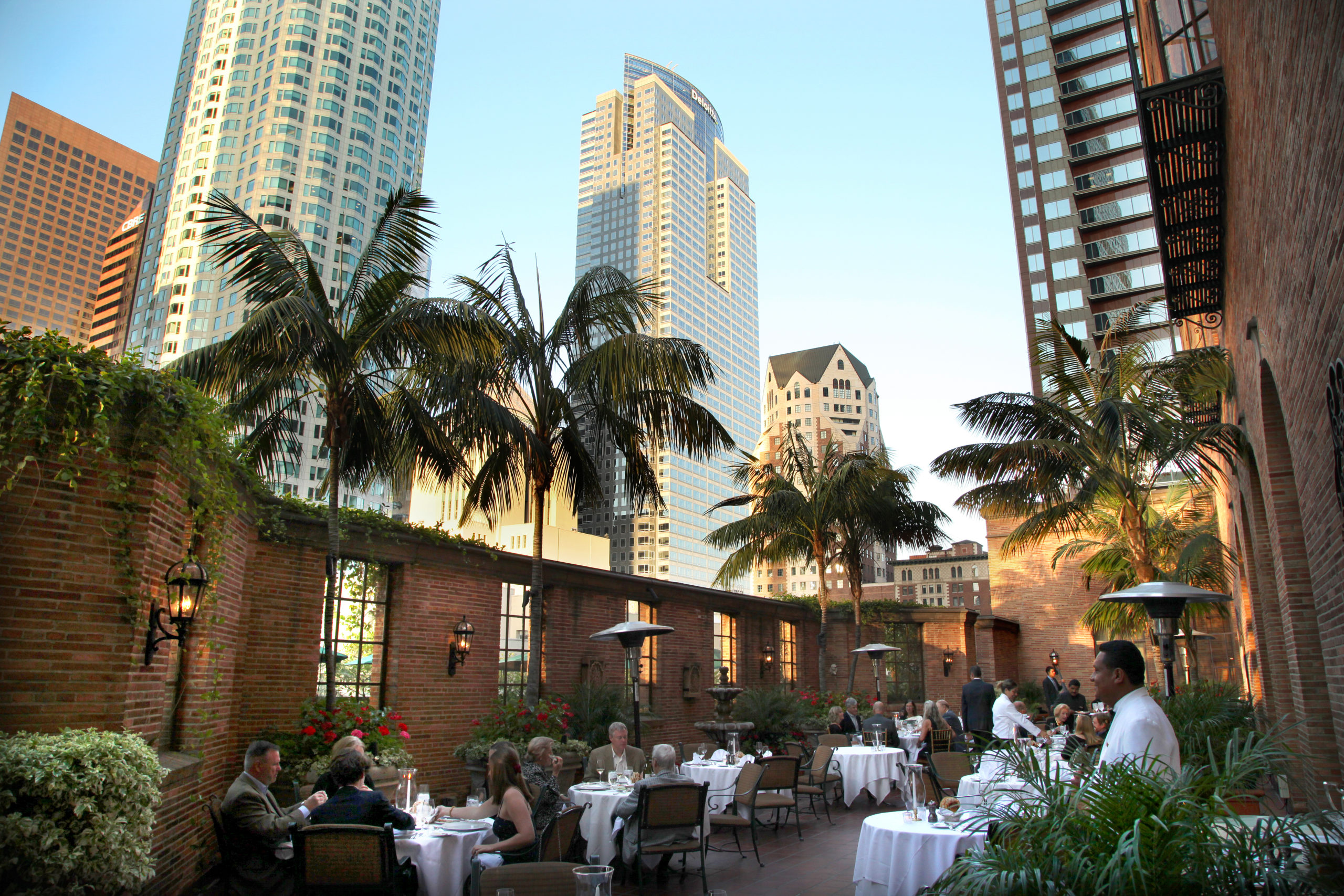 Sunset Room
Position Specific: The California Club is recognized for its exemplary dining and is led by nationally renowned Chef, Jean-Marc Weber, who is retiring after 31 years of service; the Club has maintained a consistent quality food-service operation. CC is not looking for a change agent! Management is looking to continue the legacy of being a premiere Food & Beverage Operation in Los Angeles.
The Executive Chef will always look for improvement while continuing to maintain the high standards of excellence already instilled into the kitchen operation. The ideal candidate will have a proven and stable track record of culinary excellence. The California Club is a relatively small Club with a busy operation that needs someone who does not get overwhelmed by the moment, but works well under pressure and understands the importance of a spectacular dining experience.
This individual is a traditionalist with a solid culinary foundation but is also not afraid to push gastronomic boundaries. An Executive Chef that is a blend between an Artist and a High-Production Chef that can put out a 300-person event of the highest quality.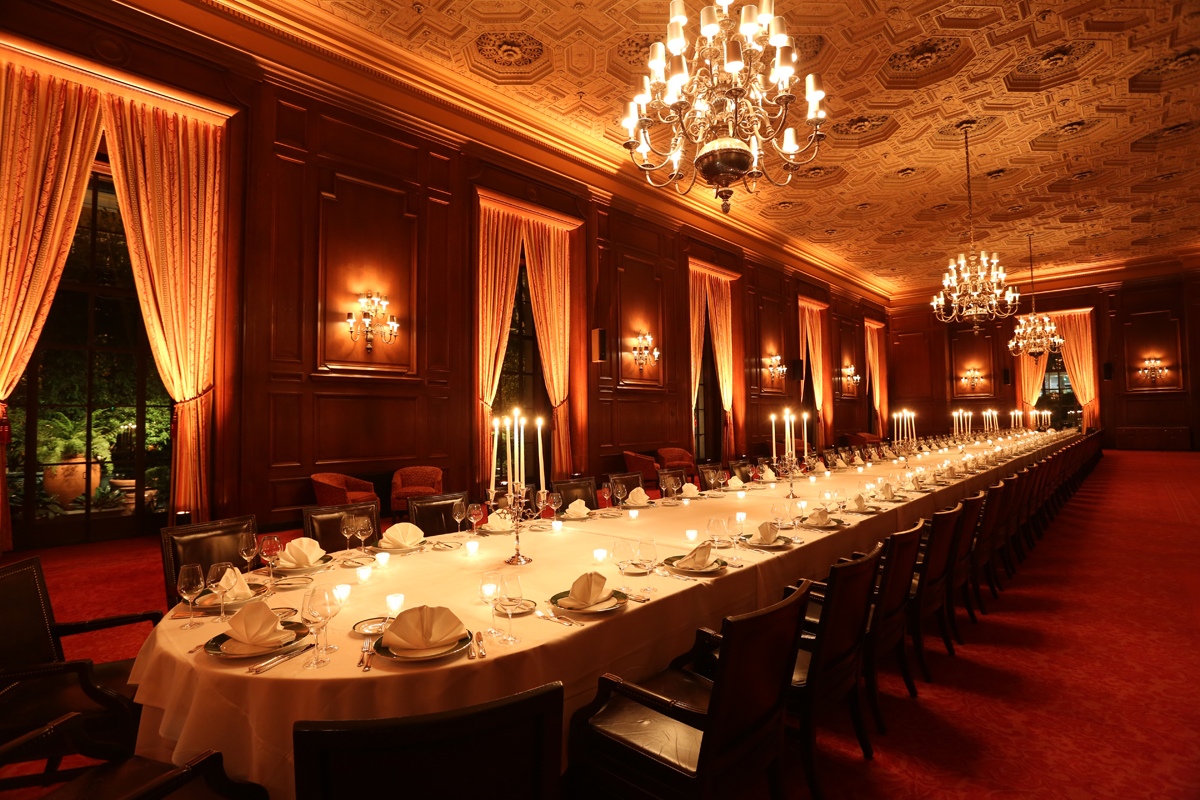 Second Floor Dining
Initial Priorities:
Establishing Consistency – Develops recipes, standards and techniques for food preparation and presentation that will assure a consistent high-quality product.
Ensuring Highest Quality Standards – Build and motivate a strong culinary team; provide training, mentoring & coaching and professional development opportunities for kitchen staff.
"Bridging the Gap" in a transition – The previous Executive Chef was with the Club for 31 years. The new Chef should watch, listen and learn the operation and its culture.
Creating Relationships (with Members and Staff) – The new Chef is expected to be visible and personable with members. This individual is Even-Tempered and respectful to all levels of staff.
Job Requirements:
A highly motivated, approachable career professionals with the ability to lead, communicate with, inspire and mentor individuals throughout the organization.
The new Executive Chef will be passionate about food; up-to-date with the latest food trends, ethnic cuisines and products and will have a strong understanding of, and be responsive to, organic, gluten free and other possible member requests.
Menu development diversity, evolving integral parts of culinary culture through establishment of desired standards and clear expectations.
The Chef will work with the General Manager and Controller providing his/her input in the budgeting process and all financials relating to the kitchen operation.
The new Executive Chef is expected to be visible and engaged with the members as often as possible and contribute by walking the dining rooms, attend meetings and provides commentary at special events.
Competent in organizational and time management skills. The ability to demonstrate good judgment, problem solving and decision-making skills. Is able to multi-task (juggle many tasks at once)
Working knowledge of food and wine pairings is a plus.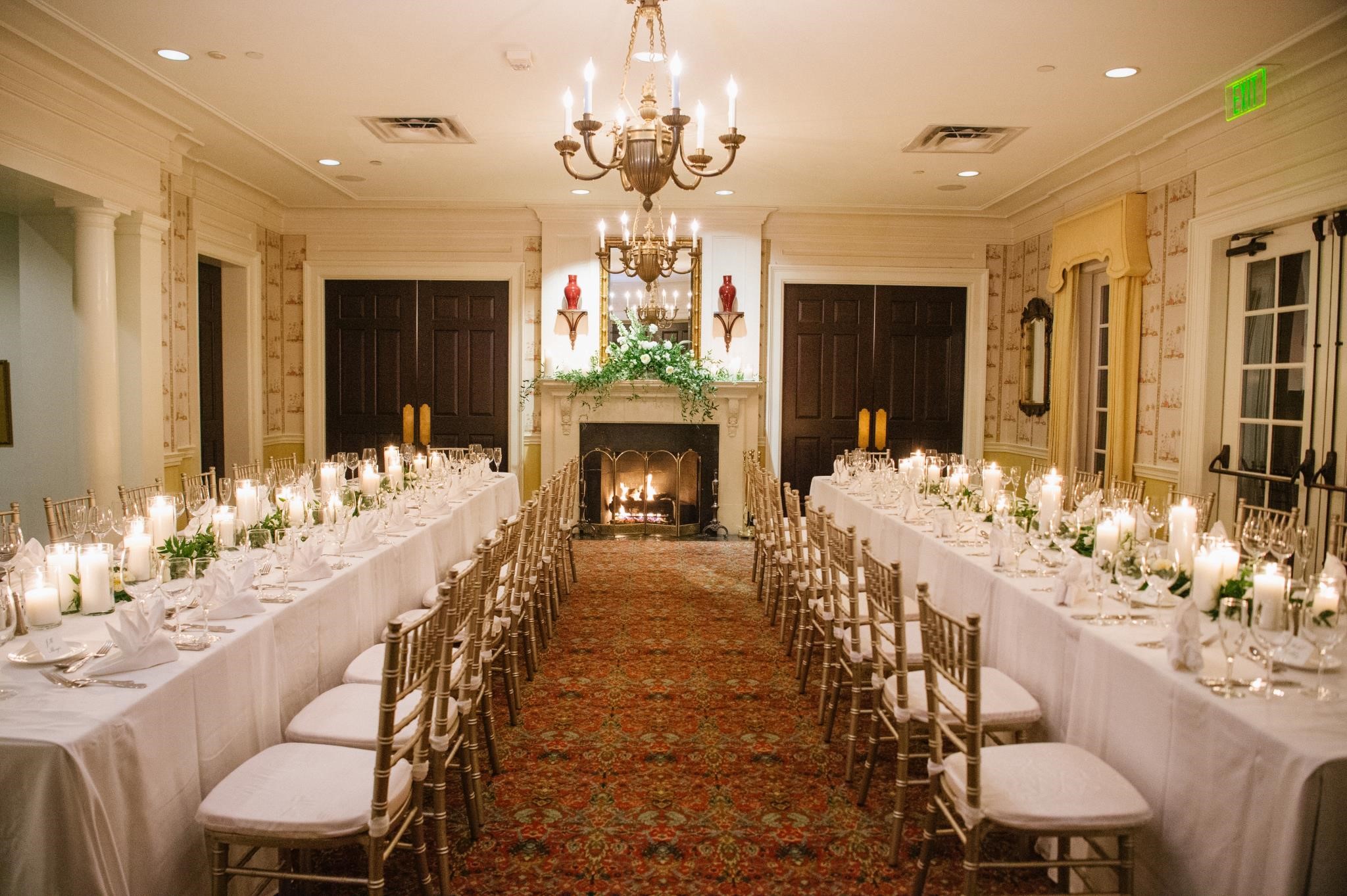 The Club is known for Elegant Weddings Additional Information:
Operational Particulars
Annual food sales $6.3 MM; Total F&B Sales $8,135,000 MM.
Annual combined food cost 47% with a sales mix Sales of 30% A la carte and 70% banquet.
There are 29 FT culinary, 5-6 on-call prep cooks and 12 Stewarding employees supported by an $2,160,000 labor budget.
The Club maintains one (1) Kitchen and Employee Cafeteria. Mgmt. rates kitchen as a 4 out of 5. (The Club is in the middle a Strategic Plan program which includes kitchen equipment replacement in 2021)
The Club has two (2) Sous Chef's (A.M & P.M.), Pastry Chef, Chief Steward and Purchasing Manager.
There is (1) one 250,000 sq. ft. Clubhouse supported by 1,000 resident members and 350 non-residents; average age is 60.
The Club is open 12 months annually. (Closed week of July 4th and week of Labor Day)
The Executive Chef reports to the General Manager and works closely with other department heads and area supervisors.
Dining Venue:
Third Floor Dining Room – Casual with 100 seats, serving Breakfast, Lunch Monday – Friday and Dinner Monday – Saturday.
Third Floor Patio – Casual with 60 seats, serving Lunch, Monday – Friday.
Third Floor Bar – Casual with 50 seats, serving Lunch & Dinner, Monday – Friday.
Third Floor Deck – Casual with 75 seats, serving Lunch only, Monday – Friday.
Overnight Rooms – The California Club offers an array of (51) fifty-one exceptional suites and rooms providing superior accommodations for overnight stays. The Club offers complete Room Service availability.
Private Parties – There are 22 Private with a seating capacity from 2 to 375 guests. The largest sit-down event the Club can accommodate is 375 guests.
The Club offers a generous compensation package including a base salary based on experience and skill, Holiday bonus based on salary & tenure, health, dental & life insurance, 401k with match, dining allowance, Club provided Vehicle, ACF dues and convention plus other standard perks. Relocation allowance negotiable. Interested individuals should send resumes, a well-conceived cover letter, and supporting information (a digital Portfolio is encouraged) in strict confidence. Contact Bill Schulz, MCM, Dan Hugelier, CMC, or David Meyers, President by Clicking Here.
Interested?   Work with DMA, a team of proven culinary professionals to help advance your career. Click Here to upload your professional information.