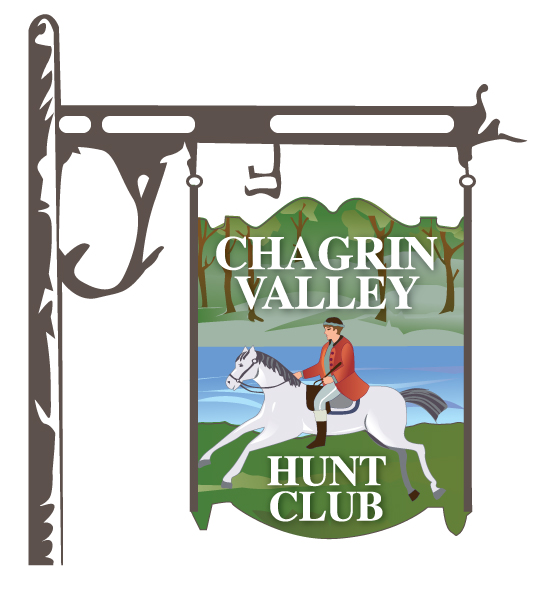 Nestled in the quaint village of Gates Mills, just 25 miles east of Cleveland, Ohio, The Chagrin Valley Hunt Club is a historic private country club. Founded over 100 years ago during the region's booming industrial era, the Hunt Club's history began on the banks of the Chagrin River in a rustic tavern that served as a meeting house for a handful of ardent fox hunting enthusiasts escaping the city bustle.
Now, the modern Chagrin Valley Hunt Club offers fine dining, event and meeting facilities, court and platform tennis, and a renovated outdoor swimming pool on a lush 15.5 acre campus.  A large stable and equestrian training and exercise facility are on the property, too, as well as a kennel which houses a friendly pack of beagles.  The Chagrin Valley Beagles are an adorable pack of dogs used to hunt rabbits on foot.  The club members enjoy following the beagles as they hunt.  This popular activity is a fun, traditional country sport and a great way to get exercise.

Position Specific: The Chagrin Valley Hunt Club is primarily looking for a refresh and upgrade to its a la carte restaurant operations and menu offerings as well as improved operational system oversight. The new Executive Chef will evaluate current operations and staffing and will provide recommendations for enhanced systems and controls leading to efficiencies and improved accountability in all areas – particularly communications and employee development and training.
The Executive Chef will always look for improvement while continuing to maintain the high standards of excellence already instilled into the kitchen operation. The ideal candidate will possess a true passion for professional cooking and have a proven and stable track record of culinary excellence. A Certified Executive Chef (CEC) is preferred.
Initial Priorities:
Reorganize the Kitchen – The new Executive Chef will assess kitchen equipment needs and work with the General Manager to improve.
Develop New Banquet Menu – The Club has GREAT Private Event venues and needs a banquet menu to compliment the facilities. Concentrate on menu development diversity while changing integral parts of culinary culture through establishment of desired standards and clear expectations.
Develop New a la carte Menu – The new Executive Chef is expected to evaluate and improve the menu variety focusing on fresh farm-to-table ingredients. Should be aware of culinary trends.
Professionalism/ Visibility – Set the example for professionalism when working and communicating with all departments. Be visible at all food outlets and events.
Job Requirements & Requested Traits:
The new Executive Chef should have solid culinary knowledge and is well-rounded in both a la carte and banquet operations.
Work closely with the GM and management team to introduce new ideas, and party themes etc. to create a fresh culinary experience.
Display exceptional leadership by providing a positive work environment, counselling employees as appropriate and demonstrating a dedicated and professional approach to management and service staff.
Help to prepare the annual operating budget, with recommendations for needed capital expenditures.
Competent in organizational and time management skills. The ability to demonstrate good judgment, problem solving and decision-making skills.
Walk the dining rooms at the end of service to maintain visibility and positive member relationships. Plan menus for private parties with members, provide cooking classes, and more!
Ensure that the highest standards of sanitation, cleanliness, and safety are maintained throughout all food service areas at all times.
Additional Information:
Annual food sales $600,000; Total F&B Sales $1 MM.
The Club currently maintains a 40% food cost. Sales are a mix of 60% a la carte and 40% banquet. (Previous FY -$16,000)
There are 5 culinary employees and 2 stewards supported by a $267,000 labor budget.
The is one (1) Clubhouse/Kitchen that was rebuilt in 1995. Management rates the condition a 4 out of 5.
The Executive Chef is responsible for purchasing.
There is one (1) 12,000 sq. ft Clubhouse for 250 members whose average age is 68.
The Club operates eleven months annually and closes mid-January to mid-February. The Club's busy months are June through September.
The Executive Chef reports to the General Manager and works with the Assistant General Manager, Dining Room Manager and Maintenance Manager.
The previous Executive Chef was employed by the Club for eight (8) years.
A la Carte Dining:
Hunt Room – Casual with 50 seats, serving Lunch & Dinner – Tuesday – Sunday.
Main Dining Room – Formal with 50 seats, Dinner only – Tuesday – Sunday.
South Porch – Casual with 60 seats, Seasonally serving Lunch & Dinner – Tuesday – Sunday.
Pool – Casual with 75 seats, serving Lunch only – Tuesday – Sunday.
Private Parties/Member Events – The Club has five (5) Private Rooms with seating from 5 to 150. The largest sit-down Banquet/Event the Club can accommodate is 250 guests.
Guest Rooms – CVHC has four (4) overnight Guest Rooms. (No room service)
A compensation package that will include base salary and performance bonus. Excellent benefits including medical, life & dental insurance, 401K, vacation and ACF dues.  A Relocation allowance is available. Interested individuals should send resumes, a well-conceived cover letter, and supporting information (a digital Portfolio is encouraged) in strict confidence.   Click Here to upload your information:
Work with DMA, a team of proven culinary professionals to help advance your career.
Chagrin Valley Hunt Club, as with the regarded clubs, resorts and hotels of the Greater Midwest, call on David Meyers Associates for their culinary requirements.  10-to-1, TeamDMA is the nation's culinary leader that top clubs, resorts and chefs call on when culinary excellence truly matters.