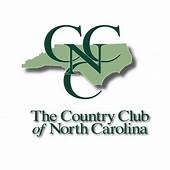 Another Top Club Chef Opportunity conducted by DZA, a strategic alliance of DMA
Please view recent club media at following;  https://www.youtube.com/channel/UCkltpdAlA7BG-eXtucsd11w
The Founding Vision: The rich legacy of Pinehurst, the "Home of American Golf," dates back 125 years, and includes incredible golf courses, hundreds of championships and almost every renowned figure in American golfing history. Situated in the heart of that golf mecca in the North Carolina Sandhills is The Country Club of North Carolina. In 1962 a group of North Carolina businessmen at last found a piece of property on which to enact an idea that had been percolating among them for some years. The concept was simple – To create a club of the finest quality in a central location for its members to golf and socialize. The location of Pinehurst, with ninety percent of the state's population within 100 miles, along with the natural terrain and beauty of the ideal place, Shills region.
Today: Now 59 years since opening, those 36 holes remain in place with the only changes being a 2001 Arthur Hills renovation of the Cardinal course and a 2016 Dogwood renovation by Kris Spence. Those updates have been well received as both courses are perennially ranked in the top 20 in the state (2022 #4 and #17) by the North Carolina Golf Panel. Today, the original 900-acre property has expanded to 2,000 and includes over 500 homesites, 36 holes and one hundred acres of lakes.
Position Specific: The CC of North Carolina is looking for a working Executive Chef that requires strong leadership skills and the ability to interact with membership and staff at all levels. A high-energy LEADER who communicates and mentors staff on a regular basis; someone who is admired and respected and can develop a strong 'passion for food culture' in the kitchen
It will be important for the new Executive Chef to learn and embrace the Club and forge a strong partner relationship with the Club Management all built on honesty, respect and dedication. The Executive Chef will always look for improvement while continuing to maintain the high standards of excellence already instilled into the kitchen operation. The ideal candidate will possess a true passion for professional cooking and is self-motivated and passionate.
Initial Priorities:
Keeping Up with the Latest Food Trends – The Club is looking to continue its food elevation and is looking for a visionary leader who thinks out-of-the-box, "the sky is the limit" and can maintain traditional club favorites, yet is forward-thinking and can satisfy a younger demographic of diners
Team Building – Inspire the team and build a strong culinary culture driven to excellence. Serve as coach and mentor and lead by example.
Provide a Fresh Approach to Events – Learn and embrace member dining preferences. The new Executive Chef will work with the Events Manager and Team to always create new and different programs and experiences for the members.
Review Outlets/Maintenance and Cleaning Schedules – The new Executive Chef will direct energies to all facilities/outlets reviewing systems and equipment to achieve peak performance. Ensure proper food handling and sanitation standards are met.
Job Requirements & Desired Traits:
The Executive Chef will be professional, personal with a positive attitude and is a team-orientated leader, not just a 'BOSS'.
An organized and detail-oriented individual with a passion for the profession; has a solid culinary foundation with exceptional skills.
The Executive Chef helps to create the annual operating budget and capital expenditures. He/she manages the operation to adhere to the annual budget.
The Executive Chef evaluates job performance of culinary staff; coaches and counsels to ensure staff is on track. Has the ability to demonstrate good judgment, problem solving and decision-making skills.
The Executive Chef develops recipes and techniques for food preparation and presentation which help to ensure a consistently high-quality product.
The Executive Chef attends the weekly senior management meeting and Food & Beverage meeting, occasionally attends the House Committee meeting.
The Chef is expected to be visible and personable with members and walks the dining room, provides occasional cooking classes, and provides food commentary during Wine Dinners.
Additional Information:
Annual food sales $ 1.570MM; Total F&B Sales $ 2.5MM
The Club currently maintains a 45% food cost. Food Cost Goal 43%. Sales are a mix of approximately 50% a la carte and 50% banquet.
There are (15/20) culinary employees and (4) stewards supported by a $750,000 labor budget.
There are three (3) Sous Chefs, two in the Main Kitchen also an Outlet Chef plus a Banquet Chef. The Chef does the purchasing.
There are (3) Kitchens, one in the main clubhouse, Dornoch Grill and Pool. Management rates condition as a 4 out of 5. The Main kitchen and Grill kitchen just received major equipment upgrades.
There is one (1) 35,000 sq. ft Clubhouse for 1,100 members whose average age is 54.
The Club operates eleven months annually and is closed three weeks in January. Busy months are Spring and Fall months.
The Executive Chef reports to the Club House Manager/Director of F&B and works with the Dining Room Manager, Events Manager, Tennis and Golf Pro's and Pool Director.
The previous Executive Chef was employed by the Club for ten (10) years, and has been internally promoted!
Dining and Events:
The Dogwood Bistro – Casual with 150 seats, serving lunch & dinner Wednesday – Sunday
Watson Dining Room  – Both casual amd upscale at times with 50 seats, serving lunch & dinner Wednesday – Sunday
Dornoch Grille – Casual with 150 seats, serving breakfast and lunch seven days per week.
Poolside Café – Casual with 175 seats, serving 7 days per week.
Private Parties/Member Events – The Club has five (5) Private Rooms with a seating capacity from 10 to 300 guests. The largest sit-down event the Club can accommodate is 400 guests.
A compensation package that will include base salary and performance bonus. Benefits include medical insurance, life & dental insurance, 401K, vacation and ACF Dues. A (CEC) is preferred. A relocation allowance is available. Interested individuals should send resumes, a well-conceived cover letter, and supporting information (a digital Portfolio is encouraged) in strict confidence.   Click Here to upload your information:
Work with DZA, a team of proven culinary professionals to help advance your career.