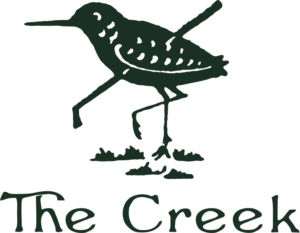 Our distinguished client, The Creek, Locust Valley, requires a true artisan with business sense and quality brand experiences. This individual should be capable of developing a culinary program with the goal to become the "Very Best" on Long Island. This position requires a creative Chef who understands clubs. He/she will produce remarkable new and exciting menu items and also promote traditional items to the liking of membership who desire to use the club with greater frequency.
Culinary facilities are highly desirable and built to produce consistently well-executed programing using only the finest ingredients. Upon the new chef's arrival, they will be challenged to implement purchasing and production standards along with developing and mentoring a team of high performers.
General Expectations:
This position requires presence and common sense to focus on where the action so to drive high standards! This individual has the innate ability and passion that inspires others; interacts with membership and staff at all levels. This position requires a demonstrated hands-on approach; working with food while staying close to culinary personnel, inspecting production standards and assuring a consistently high-quality product is achieved as a result of being engaged with the team. The new Chef is a truly polished and approachable leader who relishes being involved and challenged on a daily basis.  Core to his/her professional success will be recruiting and staff development. This Club has it all and this could prove to be the career move of a lifetime.
Operational Particulars:
Club Kitchens (2) are well-equipped, amply spacious and capable of producing great traditional club fare blended with progressive cuisine that will be approachable with a pop!
Annual food and beverage sales are $2.4; F&B performs at a budgeted loss of ($600,000+) hence quality and evolving excellence is both budgeted and expected!
The EC is supported by two (2) Sous Chefs, one seasonal and hopes to start a pastry program too. Total culinary team in-season up to 18 with affordable housing provided for seasonal workers.
Annual food cost is expected to be in the low 40s% with a sales mix (by covers) is 60% a la carte and 40% events.
Job Requirements:
Highest Quality and Volume experiences capable of overseeing two outlets and banquet production.
A gifted "Culinarian" that is hands-on while supervising and fully understanding "Everything Matters!"
A team player, personable and accomplished recruiter who leads by example developing a cohesive and talented team of future industry leaders.
A skilled communicator, professional and personable demeanor and approachable manner are important pre-requisite qualities.
Timing & Match – Candidate development is immediately with expectation of the new chef to be hired and begin employment in February 2019, at very latest.
Interested?
Work with DMA, a team of proven culinary professionals to help advance your career.   The Club offers a competitive compensation package including an excellent base salary based on experience and skill, performance bonus, professional development, workshop and convention, generous health, dental & life insurance and solid perks. Interested individuals should send your portfolio, a well-conceived cover letter, and supporting information in strict confidence. Click Here to upload your information: