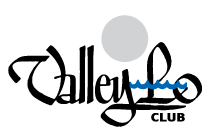 Located just 20 miles North of Chicago, the Valley Lo Club is the "hidden gem of Glenview." Tucked away on Tanglewood Drive, VL has offered Glenview superior family centric facilities, recreational opportunities and dining for over 30 years once becoming a full-service club.  Set on a beautiful 28-acre-lake with beachfront, Valley Lo creates an everyday retreat where members escape the daily pressures of life.
Valley Lo is proud to offer an array of programs including their very own "award winning" Junior Sports Club, a seven-week summer day camp.  Members children explore a wide variety of sports & fitness activities, build lifelong friendships, enhance physical and creative skills and build new ones. This is a camp experience unlike any other on the North Shore.
It is said by many industry professionals that the "Valley Lo Business Model" is the club of the future!  The facilities and programs are designed to meet the needs of busy families and provide a "year-round vacation home." Members enjoy an executive golf course, tennis, paddle tennis, fitness, indoor pool and private lake with beach.
Position Specific:
With this selection, the Club will improve upon an existing solid culinary foundation based upon recent survey results.  Key objectives to include maintaining overall consistency in the a la carte operations; quarterly menu changes, particularly the summer season; increase offerings of cleaner, lighter, layered and healthier choices while including vegetarian/vegan options; and system enhancements to reduce perceived long service times. In addition, the Club is looking to renovate the banquet kitchen and create a beach café kitchen in the coming years. The members are voting on a new outdoor bar, which will accommodate sixty additional diners.
The new EC will evaluate current operations and staffing and will provide recommendations for enhanced systems, controls and pricing. This individual will maintain shared vision and regular interaction with his/her front of the house partners. Their methods must be professional, respectful, and honest.  The ideal EC will stay current with food trends and continually grow their knowledge and skills.
Excellent cooking skills; business acumen; leadership qualities; management sense; time management (organized and able to meet deadlines); effective delegator and mentor of subordinates; ability to work under pressure and remain calm are additional required qualities.
Job Requirements:
The EC is hands-on and cooks or directly supervises the cooking of items that require skillful preparation.
The ability to lead, motivate and mentor aspiring individuals throughout the organization.
Plans menus with Clubhouse Manager and Food and Beverage Director for all outlets and with Catering Director for special occasions and events.
A team player and accomplished recruiter who leads by example developing a cohesive team.
A skilled communicator, professional and personable demeanor and approachable manner are important pre-requisite qualities.
Planning and organizational skills essential.
Develops recipes, standards and techniques for food preparation and presentation, and ensures the staff is trained to ensure a consistently high-quality product.
Knowledge of food and wine pairings.
Key Expectations and Goals:
Budgets – The chef plays a strategic part in budget meetings in partnership with General Manager and Controller. Revenue is based on historical data and membership count. Chef has input regarding labor and expenses; food and beverage is budgeted for a slight loss.
Presence – This is a "Lead by Example" working Executive Chef role, with a highly visible presence requiring strong relationship sense and leadership qualities coupled with a genuine interest to interact with membership and staff at all levels.
Responsible for all food and pastry production, including that sold in restaurants, banquet functions and other outlets.
Ensures that high standards of sanitation, cleanliness and safety are maintained throughout all kitchen areas at all times.
The EC will maintain extremely high standards and a presence, working and supporting all areas of operations.
A positive "can-do" type of individual supported by a calm demeanor.
Establishes buffet presentations.
The new EC will actively engage with the membership through newsletter articles, and walk the dining rooms. The members enjoy seeing the chef on occasion in the dining rooms.
Competent in organizational and time management skills. The ability to demonstrate good judgment, problem solving, and decision-making skills.
Interacts with applicable food and beverage managers to assure that food production consistently exceeds the expectations of members and guests.
Plans and manages the employee meal program.
The EC will attend all staff meetings and is expected to maintain a professional relationship with all personnel.
Occasionally attends Committee meetings.
Maintains physical presence during times of high business volume.
Additional Information:
Annual food sales $1.5M; Total F&B Sales $2.3M
Annual combined food cost 41.9% (Goal 40%) with a sales mix of 55% Restaurant (A la carte); 25% Banquet; 20% Club Parties.
There are 13 year-round culinary employees supported by a $558,752 labor budget.
The Club maintains one A la carte kitchen, renovated in 2017 along with a Banquet kitchen
The EC is supported by two (2) Sous Chefs. The Chef manages all purchasing and administrative functions.
There is one (1) Clubhouse at 43,000 sq. ft. and is supported by 480 families with an average age of 54.
The Club operates twelve (12) months per year. The majority of members use the club during the months of April-December.
The EC reports to the General Manager and works closely with the Clubhouse Manager, Controller, Food & Beverage Manager & Catering Director.
The previous Chef was employed by the Club for 2.5 years.
Dining and Event Venus
Grille Room – A casual dining atmosphere perfect for adults and families located on the lakeside level with 80 seats. Lunch & dinner service five to six days per week.
Hearth Room – Adults only, semi-casual, 25 seats with fireplace. Lunch & dinner service five to six days per week.
Lake Room – Casual with 50 seats. Lunch & dinner service five to six days per week.
Sandbar Patio – Casual with 200 seats. Lunch & dinner service six days per week, May through September.
Beach Café – Casual with 120 seats. Open six days per week, 11AM to 7PM from Memorial Day weekend through Labor Day.
Banquets & Catering – The Club offers a unique wedding venue. The largest sit-down Banquet the Club can accommodate is 240 guests.
Club Parties – Social events are an important aspect of the Club's culture and hosts thirty club parties annually.
The Club offers a competitive compensation package including an attractive base salary, performance bonus, ACF dues and convention, dining allowance, health, dental & life insurance, 401k and other standard perks. A relevant relocation allowances will be afforded. Interested individuals should send resumes, a well-conceived cover letter, and supporting information. (A Personal Portfolio is encouraged) in strict confidence.  Click Here to upload your information:
Work with DMA, a team of proven culinary professionals to help advance your career.