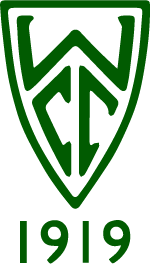 Watch "Wilshire Country Club Flyover" on Vimeo: https://vimeo.com/281684392?ref=em-share
Wilshire Country Club has enjoyed a rich history as an integral part of the City of Los Angeles. Located in the heart of the Hollywood area, its golf and social membership have long included some of the area's most distinguished business leaders and citizens. Nearing its 100th Anniversary in 2019, the Club has played a prominent role in the development of the prestigious Hancock Park neighborhood where it proudly originated in 1919.
The Club is founded by a few prominent local Los Angeles businessmen on land owned by G. Allan Hancock. The club house and golf course officially opened in December 1919. In 1925 Beverly Blvd. bisects through the center of the golf course dividing the front and back nine. An underground tunnel is built connecting the two halves of the golf course. The Los Angeles Open selects Wilshire to host its professional golf tournament in 1928; the first of four L.A. Open events to be held there. The Club and its golf course quickly become one of the finest private establishments in the whole country.
During 2019, Wilshire Country Club will celebrate its 100th Centennial Birthday, and looks forward to another successful 100 years of private golf enjoyment in the heart of Los Angeles.
Job Requirements:
Evaluate and develop team members' skills and abilities and continue to create a culture among the staff that encourages creativity and passion for the work that they perform.
Consistently exceed member expectations for quality, taste, presentation, variety and creativity.
Is able to innovate great menus for Club events yet allows "trademark items" to have their space.
Responsible for entire kitchen budget and how it interfaces with the department goals and objectives.
Position Specific: The Club is looking for a personable professional to lead its culinary program with business sense and with passionate for food and hospitality. An individual genuinely committed to services and member satisfaction. A Chef who speaks Spanish is a significant plus as there is a dedicated Hispanic Team in place, one the Chef can work with to developing their strengths and great dishes from their repertoire. As a result, with systems and a hands-on presence, the chef must be a strong team builder mentoring and staff development, using well-developed written and verbal communication skills to enhance department standards.
The Club requires an EC who is understands and respects member needs and basic "Club Traditions" along with the intuition to add excitement to the menus and consistent. The EC is the positive face of culinary operations and an integral part of the overall club success.
The new EC will evaluate current operations and staffing, then provide recommendations for enhanced systems and controls. This individual will maintain a shared vision and actions with front of the house; is professional in all that he or she does, is respectful to others, honest and passionate and always listening.
Initial Priorities:
The Executive Chef will be hands-on; directly supervises and cooks items that require skillful preparation while mentoring Team.
Sharp culinary acumen. Is "innovative, creative and trendy while fully understanding and respectful of club tradition and culture."
A Team Leader, an excellent trainer and building an effective and efficient kitchen team that works well together.
Skilled administrator to accurately forecast, purchase, maintains inventories and track costs, with a keen and watchful eye on the driving revenues and toward the budget.
Organized and detail-oriented with an open approach.
Job Requirements:
Organized and detail-oriented with a passion for the profession.
The ability to lead, motivate and mentor aspiring individuals throughout the organization.
Hires, trains, supervise, schedules and evaluate the work of management staff in the food and pastry production departments.
A skilled communicator, professional and personable demeanor and approachable manner are important pre-requisite qualities.
Evaluate and set appropriate and necessary standards of operation, execution and delivery within the culinary operation; taking ownership for the entire experience from production to final delivery of the end-product, while working closely with the Front-of-House team.
Develops policies and procedures to enhance and measure quality; continually updates written policies and procedures to reflect state-of-the-art techniques, equipment and terminology.
The new EC will actively engage with the membership through walking the dining rooms and visibility during special events.
Competent in organizational and time management skills. The ability to demonstrate good judgment, problem solving and decision-making skills.
Additional Information:
Annual food sales $2.1 MM; Total F&B Sales $3.3 MM.
Annual combined food cost 40% with a sales mix Sales of 42% (Ala carte) and 58% banquet which includes member events. Food cost goal 38/40%.
There are 28 kitchen employees supported by an $830,000 labor budget.
The Club maintains two (2) Kitchens. Management rates the Main Kitchen as a 4 out of 5. The Club is working on a plan to renovate and the new Chef will have input. The "In-Between" Grill serves golfers.
The EC is supported by two (2) Sous Chef's (A la Cate & Banquet) and is supported by a Purchasing Manager.
There is (1) one Clubhouse totaling 50,000 sq.ft. and supported by 700 members whose average age is 58.
The Club is busiest most months throughout the year. Business slacks off a bit in summer and winter seasons.
The EC reports to the General Manager and works closely with the Assistant F&B Manager, Assistant General Manager, Sales & Catering Manager, Controller, Director of Golf and Head Golf Professional.
The current Chef was with the Club for 3 years.
Dining Facilities: The Club is open 12 months annually.
The Library – Casual with 16 seats, serving Lunch & Dinner
Windsor Room – Casual with 40 seats, serving Lunch & Dinner
Grille Room – Casual with 100 seats, serving Lunch & Dinner
Handcock I – Casual with 120 seats, serving Lunch & Dinner
Handcock II – Casual with 180 seats, serving Lunch & Dinner
Private Events/ Weddings – The Club has five (5) private rooms dining and banquet rooms and they are the Library, Hancock Ballroom, Windsor Room and Patios. Seating is from 8 to 120 and can accommodate a seated party up to 280 guests. The Club's Annual 4th of July Celebration accommodates 1500 Guest!!!
The Club offers a competitive compensation package including a base salary based on experience and skill, employee paid dental & life insurance, 401k with match and other standard perks. Interested individuals should send resumes, a well-conceived cover letter, and supporting information (a digital Portfolio is encouraged) in strict confidence.
Interested individuals should send resumes, a well-conceived cover letter, and supporting information (a digital Portfolio is encouraged) in strict confidence. The Club prefers a professional that is active in professional association including the ACF, ideally a Certified Executive Chef (CEC). Click Here to upload your professional information:
Interested?   Work with DMA, a team of proven culinary professionals to help advance your career.
Watch "4th of July – Wilshire Country Club, Los Angeles" on Vimeo: https://vimeo.com/279845906?ref=em-share