The Vision of The Founders: Windsor was founded in 1989 by Canadian businessman W. Galen Weston and his wife, the Hon. Hilary M. Weston of Toronto, Canada.  Mr. and Mrs. Weston envisioned a seaside village that combined the charm of yesterday with the comforts of today, while pointing toward the future with its themes of New Urbanism and sustainability.
Complementing Windsor's architectural style is the community's scenic setting. Sun-splashed, pristine beaches, serene, shimmering lake waters and the gently rolling, emerald-green fairways of the masterful Robert Trent Jones, Jr.-designed golf course create a fitting palette for Windsor's architectural beauty. The community's quaint streets, charming village greens and lush interior courtyards fit perfectly into that aesthetic, linking the community's structural flow into its natural setting.
Windsor is much more than a business for Mr. and Mrs. Weston; it's a home, a retreat and a place of comfort. They both are deeply involved in every detail of making sure Windsor is the "village by the sea" they envisioned when they conceived the project more than 25 years ago – even to the point of naming the community after the location of their beloved English home in Windsor Great Park.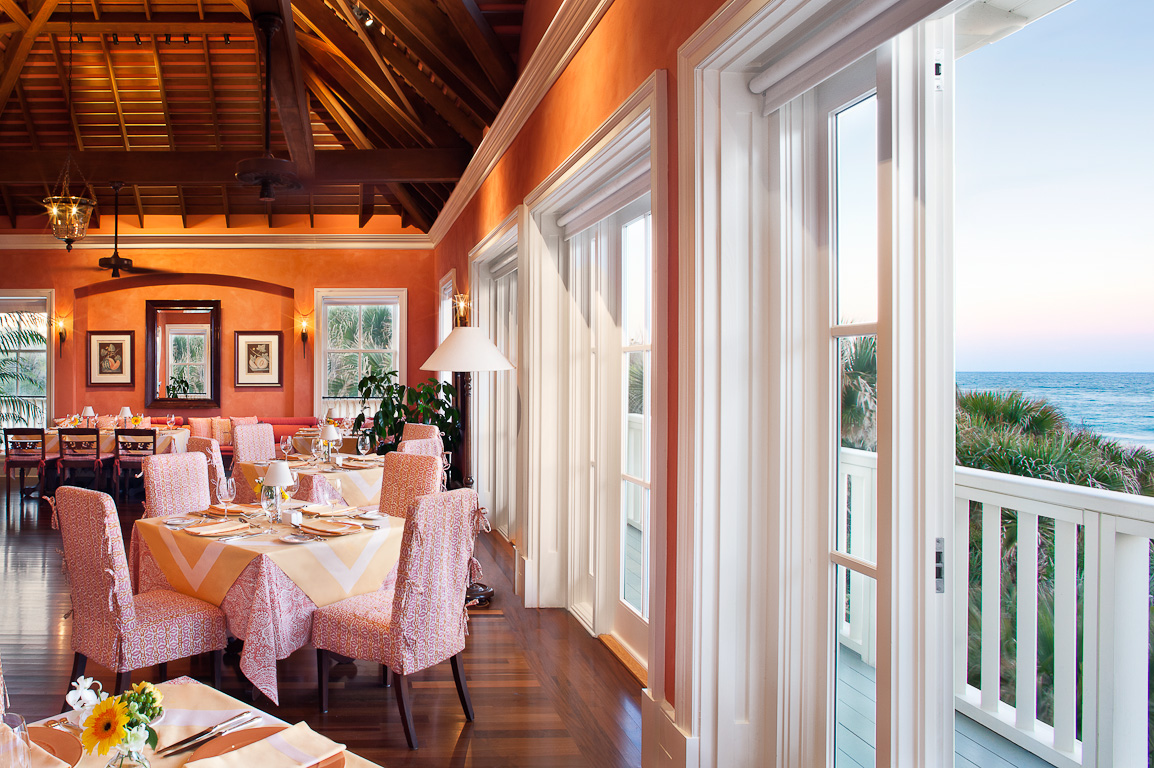 T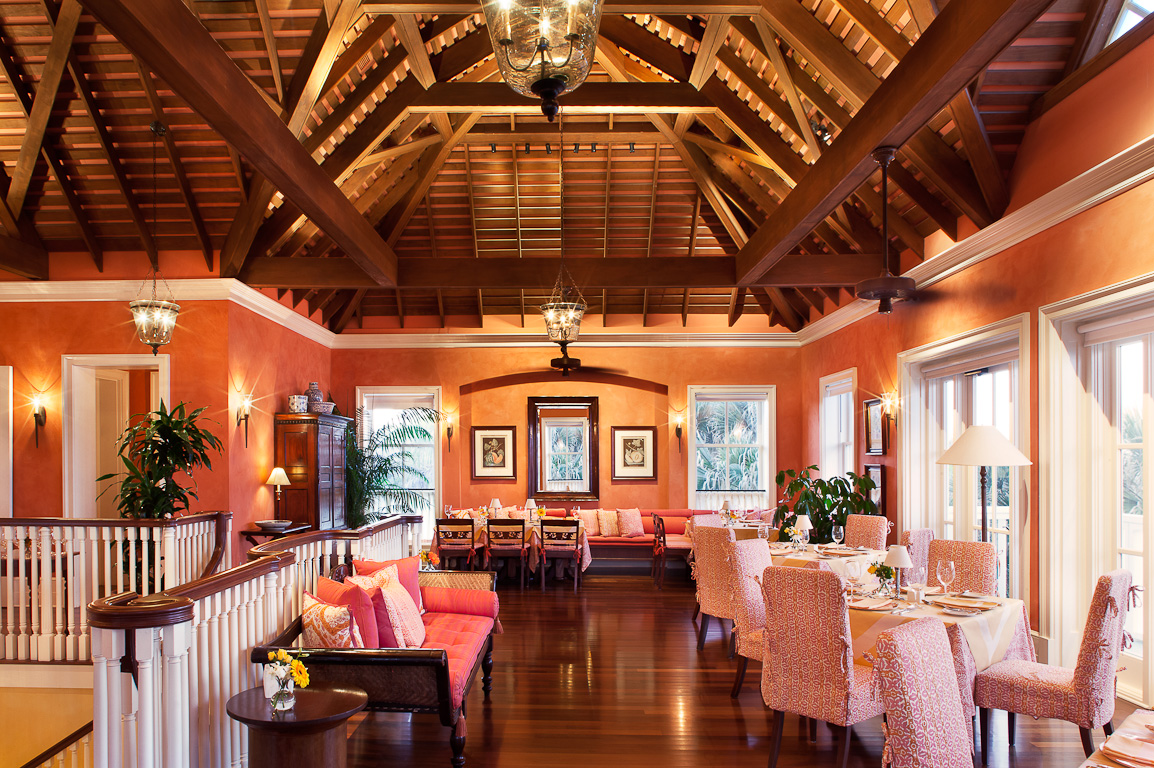 he Position: The Executive Chef runs the kitchen as he/she selects, administers, and develops all employees under his/her supervision consistent within Club philosophy and standards. The Executive Chef evaluates job performance of culinary staff; coaches and counsels to ensure staff is on right track and rewards and disciplines staff in a fair and appropriate manner. The Chef will recommend compensation rates and/or increases for culinary staff. Provides training and professional development opportunities for all culinary staff on an ongoing basis. A person who can achieve a common goal of producing a quality product in an efficient manner.
The Executive Chef is responsible for the creation of and adherence to operating budgets which includes sales, food labor and overhead costs. He or she is in charge of hiring, training and other personnel related matters of the culinary staff needed to execute the culinary operation successfully on a year-round basis. The candidate must approach the position with humility and care.
Priorities:
Food Quality and Consistency – Improve quality, consistency, and presentation of food/dishes across three Club outlets and venues. Create uniform recipes to ensure product consistency.
Assess Current Talent/Operations – The new EC is expected to evaluate current operations and staffing and provide recommendations for enhanced systems, controls, products, and services in all areas. Responsible for taking/overseeing monthly food inventories working with the accounting team.
Team Building/Recruitment – Build a strong culinary team; provide training and coaching while developing a culture of high standards of excellence.
Back-of-the-House Evaluation – Ensures that the highest standards of sanitation, cleanliness, and organization are always maintained throughout all food service areas.
Job Requirements:
The position requires a personable, well-organized leader who is committed to be the best in their field. A "roll up the sleeves" hands-on Working Chef that has an omnipresence.
He/she is competent in organizational, time management skills; has the ability to demonstrate good judgment, problem solving, and decision-making skills.
This individual should have the same passion for Casual Dining and Banquets as he/she would have for Fine Dining.
Chef participates in menu meetings with private party bookings and organized member's events as required.
Sets the example for professionalism at all times and works closely with and communicates effectively with service & catering staff.
A proven recruiter of culinary personnel and equality competent building high performing teams.
Cooks at an extremely high level; Develops recipes and techniques for food preparation and presentation throughout outlets which assures a consistently high-quality product.
The Chef authors a regular newsletter article, web blog and offers cooking classes.
Executive Chef owns F&B Operating Budget. Reviews with Director of F&B. Works closely with GM and VP Finance Keen business management skills are important.
Interacts enthusiastically with, and is visible to, the membership.
Total annual food sales at $1.9MM; total F&B Sales $2.7MM.
The Food cost is 49% (Goal 46%) with a sales mix of 75% a la carte and 25% banquet.
The Club supports 30 Kitchen staff with a labor budget of $950,000.
There are (5) kitchens including the Clubhouse, Beach Club, Village store in Market Square, the Cabana Grill and Golf Snack Shop.
There are (3) Clubhouses. Main Clubhouse 19,000 sq.ft./Beach Clubhouse 11,000 sq. ft. and Village Store 1,750 sq. ft. supported by 270 members whose average age is 66.
The Club is busy October 15th to May 15th and is open on a limited basis June, July, August and September
The Executive Chef is supported by (3) Sous Chef's (One seasonal) and a Banquet and Pastry Chef. The Director of Purchasing assists the culinary team at every venue.
The Executive Chef reports to the General Manager and works closely with the Director of Food & Beverage.
Dining Outlets: Windsor boasts two world-class restaurants, each with its own signature ambience of understated sophistication.
The Clubhouse, 140-seat capacity presents bistro cuisine in a stylish dining room overlooking the ninth green. Serving lunch & dinner 7 days per week for 7 months.
The Beach Club, 110-seat capacity is a more formal setting where guests will savor fine regional selections. Serving dinner 4 days per week for 7 months.
The Cabana Grille, 100-seat capacity where light fare is served poolside serving lunch 7 days per week for 7 months.
The Village Store with 50-seat capacity serving breakfast & lunch and take-out dinner 7 days per week for 7 months. Summer hours are limited
Golf Snack Shop featuring sandwiches to go for lunch 7 days per week for 7 months.
Private Events. The Club has 4 private rooms with capacities from 14 to 140. 200 is the largest sit-down the Club can accommodate.
The Club offers a competitive compensation plan including a generous base salary based on experience and skill , ACF dues and Convention, dental, health & life insurance, 401k and other standard perks. Interested individuals should send resumes, a well-conceived cover letter, and supporting information (A Personal Portfolio is encouraged) in strict confidence.  Contact Bill Schulz, MCM, Dan Hugelier, CMC, or any of those on Team DMA, by Clicking Here.
Interested?   Work with DMA, a team of proven culinary professionals to help advance your career. Click Here to upload your professional information.