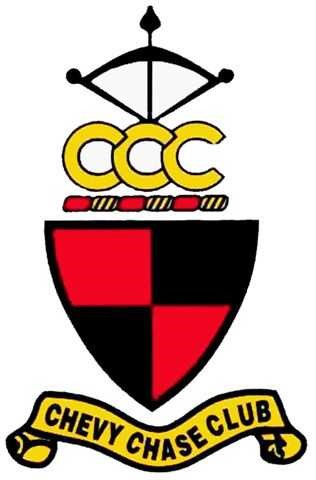 Another Top Club Pastry Chef Opportunity conducted by DZA, a strategic alliance of DMA 
Chevy Chase Club is a distinctive social institution that, since 1892, has provided members, their families and guests with recreation and refuge from the stresses of daily life in the environs of the nation's capital. The Club's remarkable gardens, grounds, athletic venues, and clubhouse facilities offer year-round enjoyment for all ages. The celebration of family, a tradition of civility and a commitment to excellent facilities and services will always be the hallmarks of Chevy Chase Club.
The professional staff strives to provide service without compromise. A governing board of members maintains this unique environment in a manner consistent with prudent financial stewardship and common interests.

Ideal Candidate Profile
The position requires a strong organized leader who is committed to excellence in all matters. The right individual will be self-motivated, possess a modern approach to team building and menu planning and continually offer unique and distinctive pastry experiences.
This individual should:
Communicate a compelling vision for the pastry department.
Be the consummate professional, putting team before self.
Demonstrate great pride in one's craft through creativity and attention to detail.
Communicate effectively, verbally and in writing, with fellow staff and a sophisticated membership.
Emphasize the utilization of fresh seasonal ingredients within the dessert menus of the ala carte outlets.
Provide a broad range of dessert options for Club holidays, private events and themed buffets.
Position Summary: Chevy Chase Club has a proud culinary history. Past pastry team members have competed nationally and internationally and have been featured presenters at culinary conferences. Director of Culinary, Ken Gladysz, CEC, is looking for an Executive Pastry Chef to set the standard for pastry/baking staff to consistently provide a high quality product to the Club's members and guests. This individual will need to have passion for the profession and industry knowledge of best practices. The successful candidate will be a motivator committed to staff development through hands-on training, coaching, and counseling.
The ideal candidate is a creative, genuine craftsperson who sincerely understands the need for everything to be the best it can be; from a simple dinner roll to a beautiful, custom three tiered Wedding Cakes. He/she should have a complete understanding of scratch baking and pastry production with proven knowledge of volume banquet production and detailed a la carte dessert service.
Primary Functions and Duties:
Responsible for planning, staffing, and execution of all items prepared in the pastry and bake shop.
Assist in the recruiting, hiring, training, and supervision for daily operations of the pastry team.
Work synergistically with the savory culinary team, ensuring a collective sense of success throughout the Culinary Department.
The Pastry Chef should have a visible/interactive presence with the membership and should welcome these encounters.
Develop, recommend, and produce daily/weekly dessert features along with custom designing private events and banquet offerings.
Implement a fresh from scratch bread program, with freshly baked bread daily and a specialty signature bread service for the restaurants and to go orders for members.
Plan, coordinate and supervise all things pastry, engineer menu design based upon member desire, cost effectiveness and seasonality.
Finally, the successful candidate must be a good fit with CCC's culture. He/she must demonstrate a willingness to work closely with all departments, flexibility, professionalism, a high degree of culinary competence and a commitment to continuous improvement.
The Club offers a competitive base salary commensurate with experience and skill, ACF dues, health & life insurance, and 401k. Relocation allowance available. Interested individuals should send resume, a well-conceived cover letter and supporting information.
Interested individuals should send resumes, a well-conceived cover letter and supporting information including menu examples, pictures, personal website, etc., all in strict confidence.  Click Here to upload your information:
Work with Denise Zanchelli and Team DZA, a team of proven culinary professionals to help advance your career. Write her directly at denise@meyersassociates.com