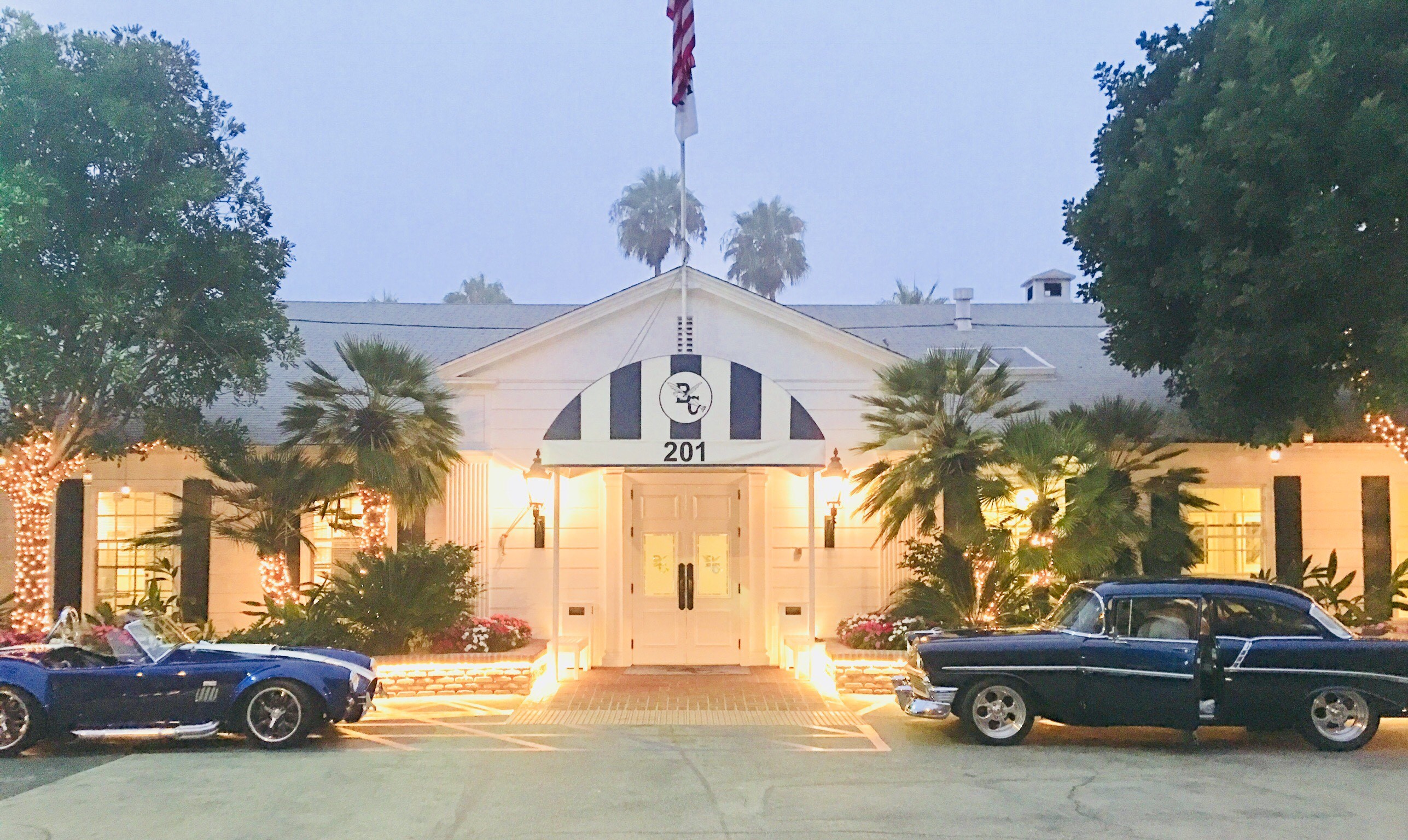 The Beach Club is a family oriented private club located in Santa Monica, CA. The Club lies on the sands just north of the Santa Monica Pier, directly off of the famed PCH (Pacific Coast Highway).  The BC is known for its outstanding staff and member culture, as well as its staff tenure and multiple generations of member families. The Club is a "home on the beach" to all who visit it, an extension of their homes and an escape from the hustle and bustle of life in LA.  The Club, founded on Family, Athletics, Social and Community remains the heart of the Club since opening in 1923.
The BC team pushes typical standards creating fun, excitement and memories for its members and their guests.  Personalized service and first-class culinary programming under the change leadership of Nathan Volz, are hallmarks of the Club, and expected in its new Executive Sous Chef.  This position is unique as the community spirit that is shared by all staff and members – a close bond – one will see throughout the club. While the Club has a relaxed feel, high performance and consistent excellence in performance and manner are the expectations.
POSITION SUMMARY:
The Club's regarded Executive Chef, Nathan Volz and General Manager Ivee Wilson, CCM are respected club professionals known for development high performing teams making this a true career opportunity for a dedicated and personable Culinary professional.   This position has evolved and the role as a teaming leader, with presence and complementary of the Chef's and Club's programming vision is perhaps the most critical quality to be substantiated in the interview process.  This is both a relationship position as must as a hands-on working position, reporting directly to the Executive Chef executing and enhancing the club a la carte and private event services.  Together they will advance standards, recognize potential areas of opportunity, largely through ongoing training.  As such the right professional must be dedicated to their career/profession, always approachable and growing as a leader. This individual will assume Executive Chef's responsibilities in the EC's absence.
Responsible for the safe and effective food production and service in all areas while working effectively with others including peer managers, subordinates, and superiors.  Always promotes a professional atmosphere that ensures total member satisfaction balanced with fiscal sense.  Involved in food related production for banquet functions, private parties and managing quality and consistency during service.
REQUIREMENTS & OBJECTIVES:
The core goal of the Club is to make its a la carte dining and banquet offerings the best in the area.
The club will hire a mature character and proven professional (beyond a great culinarian) – preferably a Sous Chef or Chef de Cuisine at a reputable club with multiple restaurant outlets. Quality Hotel, Resort and/or named restaurant experiences a plus.
Accountable, responsible, and efficient along with flexibility and the grit to enhance a friendly culture.
Organized, systems-minded and solutions orientated; Proven business, financial and purchasing abilities.
The ability to work in harmony, with patience leading the team with presence, constantly coaching, counsel and training staff including cooking with team. Follows longstanding Club traditions and working with culinary team, some with significant longevity, adding to the its enjoyable place to work!
Ala carte experience from refined progressive to casual with Farm-to-table and freshness in style know-how a must.
Able to produce and deliver high-volume and detailed events.
Has a keen eye and highest regard for cleanliness and sanitation. Takes initiative to deep clean, organize and make necessary kitchen repairs as needed.
Is visible to the membership and works to develop relationships as opportunities are presented.
Summary: The Club will only interview and consider a career professional that will immerse him/herself in the Beach Club's culture.  Capable of making a positive statement in a la carte dining, member, and private events.  This is a desirable opportunity for a Chef to make his or her MARK in the Club community.
The Club offers a competitive compensation package including a base salary based upon experience and annual bonus potentials.  Other benefits include education, 401k, health BENEFITS package and other traditional. Only qualified and genuinely Interested individuals should send your portfolio, a well-conceived cover letter, and supporting information in strict confidence.   Click Here to upload your information:
Interested?
Work with DMA, a team of proven culinary professionals to help advance your career.  Click Here