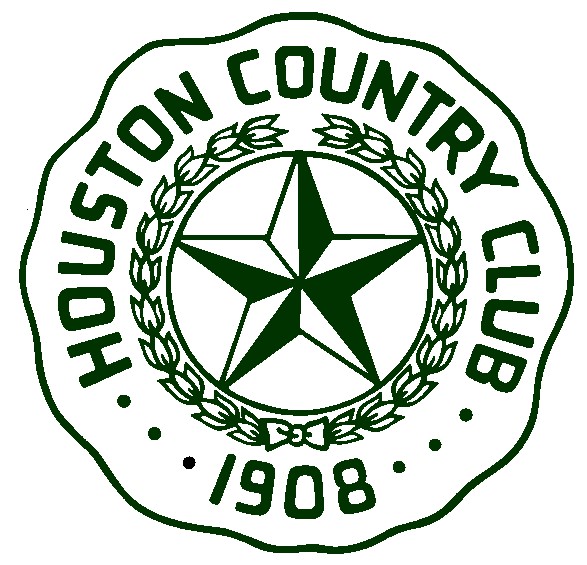 Houston Country Club was founded in 1908. There were thirteen original directors faced with the task of selecting a location for the Club. Many of possible sites were researched, but virtually all had one or more defects. Finally, a site at the intersection of Harrisburg and South Wayside was selected. On October 13, 1909, the grand opening of Houston Country Club was celebrated at the Wayside location. In 1953, the decision was made to move the Club as a result of increased traffic and the fact that most of the members were living in the west area of town. The present site in the Tanglewood Subdivision was selected and construction began.
Important Note: In 2018, the Houston Country Club members voted to approve a major renovation to the entire Club Campus. This project encompasses the Clubhouse, Out-Buildings, Central Plant, Dining Areas and New fully equipped Kitchens. The Renovation is currently under construction. The project is progressing well and should be completed in October 2022. The New Executive Chef will be expected to be the Opening Chef for the New Kitchens and Dining Rooms.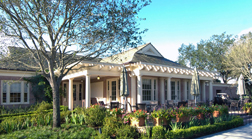 Position Specific: The Houston Country Club needs to replace it's tenured Executive Chef who recently announced his retirement. The Executive Chef is the overall leader of all culinary operations, which includes multiple dining venues and numerous special events in a year-round environment. The new Executive Chef is charged with setting up and executing operations after an extensive renovation. He or she will provide recommendations for enhanced systems and controls leading to accountability in all areas.
The new Executive Chef will be passionate about food; will keep-up with the latest food trends, ethnic cuisines and products and will have a strong understanding of, and be responsive to, organic, gluten free and other possible member requests. The new Executive Chef will be respectful of "Traditional Club food" but be forward thinking.
The Executive Chef will always look for improvement while continuing to maintain the high standards of excellence already instilled into the kitchen operation. The ideal candidate will possess a true passion for professional cooking and have a proven and stable track record of culinary excellence.
Initial Priorities:
Open New Venues/Develop SOP's – the new Chef will be tasked with Opening/Setting up the New Kitchens and Developing Menus for New Dining Venues.
Menu Innovation – the Chef must be passionate about food and will keep up with the latest food trends which should be reflective in an ever-changing menu. Focus on quality – Fresh Gulf Seafood, Farm-to-Table etc.
Develop and Build Culinary Team – Build and motivate a top-notch culinary team; train, mentor, coach and provide professional development opportunities for kitchen staff.
Staff and Member Engagement – Set the example "striving for excellence" in all areas of the operation. Communicates/supports peer Department Managers; interacts and is visible to Membership.
Required Qualities, Experiences and Forward Vision:
The role of the Executive Chef has complete responsibility for the culinary program and for making adjustments/improvements in response to everchanging culinary trends and member desires.
The Executive Chef serves as a role model and sets the standard for culinary employees to maintain high-quality services and product in a consistent manner.
The Executive Chef is a Team Builder, a dedicated mentor and has a goal to build a dynasty of culinarian's (future chefs).
He or she maintains composure, is precise, meticulous, dependable, fair, imaginative and outgoing who enjoys people and has a positive personality.
The Executive Chef is responsible for developing, presenting and owning of the budget. Has accountability.
He or she is competent in organizational and time management skills and has the ability to demonstrate good judgment, problem solving ability and sound decision-making skills.
The Executive Chef is expected to maintain visibility in Dining Rooms, Participate in Pre-Shift FOH meetings, author Newsletter Article and assist Catering Team/Members with Menu Planning.
Annual food sales $6.3MM; Total F&B Sales $8.4MM.
(Food Sales are expected to reach $8MM plus after Renovation)
The Club currently maintains a 38% food cost; the budgeted goal is 40%. Sales mix 51% A la carte and 49% Banquet.
There are currently 60 kitchen employees supported by $2.550MM labor budget.
The current Chef has (6) Sous Chefs, Banquet Chef, Pastry Chef, Chief Steward, Purchasing Manager and Administrative Assistant.
The Club maintains four (4) kitchens, i.e., Ala carte, Banquet/Prep, Fast Casual and Halfway House. The A la carte and Banquet Kitchens are NEW. There is a Capital replacement plan in place.
There are three (3) Clubhouses totaling 150,000 square feet with 1,260 members whose average age is 62.
The Club operates 12 months annually. (Closed Christmas and New Year's Day)
The Executive Chef reports to the General Manager and works closely with the Director of Food & Beverage, Catering Director, Clubhouse Manager, CFO and Golf Professional.
A la Carte Dining: The Club has nine (9 ) A la Carte Dining Outlets
1908 – Adult Casual with 205 seats, serving Lunch & Dinner Tuesday – Sunday.
Woodway – Family Casual with 86 seats, serving Lunch & Dinner Tuesday – Sunday.
Wayside – Family Casual with 76 seats. serving Breakfast, Lunch & Dinner Tuesday – Sunday.
Red Room – Men's Lounge with 100 seats, serving Lunch & Dinner Tuesday – Sunday.
Outside Terrace – Family Casual with 84 seats, serving Lunch & Dinner Tuesday – Sunday.
Grille/Library – Upscale with 68 seats, serving Lunch & Dinner Tuesday – Sunday.
Club Cafe – Very Casual "Family Friendly" with 85 seats. serving Lunch & Dinner Tuesday – Sunday. (Seasonal)
Court Lounge – 'Grab & Go' with 36 seats, serving Breakfast, Lunch & Dinner Tuesday – Sunday.
Private Parties/Member Events – The Club has eight (8) Private Rooms with seating from 2 to 1,500. Largest sit down is 450.
A compensation package will include a generous base salary and performance bonus, excellent benefits consisting of medical & life insurance, 401K, vacation, dining allowance, ACF dues and conference. Relocation allowance available. The Club has preference for a (CEC) or (CMC).  Interested individuals should send resumes, a well-conceived cover letter, and supporting information (a digital portfolio is encouraged). Click Here to upload your information:
Work with DMA, a team of proven culinary professionals to help advance your career.