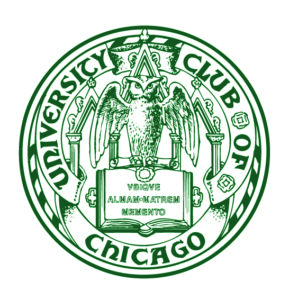 Restaurant Sous Chef
About The Club: Established in 1887 by university graduates who wanted a special place where they could enjoy intellectual pursuits, the University Club of Chicago was founded for the purpose of fostering an appreciation of literature and the arts. College or university graduation remains the basic requirement for membership, and within the membership nearly every business and profession is represented.
While maintaining long standing traditions the club continues to evolve, improving standards, adding added new venues and services.  Recent renovations include the additions of the Parliament Room and Living Rooms, Upscale, Comfortable, polished Casual with city center standards.  These new restaurants create the need for an experience Sous Chef to lead a la carte services.
About Club Culinary:  The University Club of Chicago's is a food destination. Food and Beverage operations are directed by Mark Baker, Executive Chef/Director of Food and Beverage.  Chef Baker joined the Club in 2002, after a career storied career with the Four Seasons Hotel Group, NA. He is internationally recognized from his experiences leading properties in Washington D.C., Vancouver, Boston and Chicago.  Along the way, Baker has earned accolades for his personal, expressive and contemporary style of cooking –French based in technique with modern sensibility and market seasonality – interesting, yet not eclectic, focus on freshness and flavors.
Chef Baker's high standards are delivered in all food and beverage experiences impeccably delivered at the club.
Position Summary: The Sous Chef is expected to be a leader, one who works closely with all culinary and food service personnel assuring food standards are maintained in the Club's new Parliament Room and Living Room outlets.  She/he will set a positive example and tone for all other team members of professionalism, proper cooking technique, flavor evaluation, punctuality, and proper mise en place. Strict attention to culinary details, sanitation, organization, staffing levels and enforcing Club/Kitchen standards are core yet basic requirements.
The Sous Chef shall work closely with the Executive Sous Chef and Executive Chef and be responsible for overseeing, assisting and supervising preparation, production, and service of all a la carte service in the Parliament Room and Living Room restaurants.  The Sous Chef shall also foster and promote the company's culture, mission and philosophy.  In the absence of the Executive Sous Chef will assume additional duties and responsibilities as required.  It is important to act as a team leader, motivating for both FOH and BOH teams, thus strong interpersonal skills, a clear communicator, and being part of something bigger that self are essential qualities.
Primary Functions, Duties and Expectations:
Works in partnership with Executive Chef and Executive Sous Chef advancing standards, menu evolution, and overall standards.
Actively involved in day to day production demonstrating a hands-on approach to staff.
With presence, is accessible to culinary team members, inspecting standards and mentoring team members to grow to full potential.
Maintains highest quality standards at all times in service operation
Demonstrates a working knowledge of all stations and ability to assist at any time
Expedites service flow on outlet service lines, assisting or filling in when needed
Coaches, Trains and Mentors line personnel.
Attends and complements daily line-ups discussing Menus, Features, Ingredients and Production Details.
Demonstrates and cultivates professional attitude and demeanor toward all club members; Demonstrates personal responsibility for all member requests and/or special needs.
Summary: Ideal candidate is a passionate, career professional, is grounded, down to earth and relates well to everyone. Has experiences in culturally diverse kitchens. With a Hands-on work ethic – this is a work positions with management responsibility. Strong sense of character and ethics. Solid culinary skills that can be enhanced by working in a program like ours that emphasizes the caliber and quality of the member experience at all times.
The Club offers an excellent compensation package including an attractive base salary, performance bonus, educational allowance, health & life insurance and 401k and other remarkable perks. A relocation allowance is also afforded for right professional.
Work with DMA, a team of proven culinary professionals to help advance your career.   Upload your resume, which may also include a cover letter and supporting information including menu examples, pictures, personal website, etc. Click Here