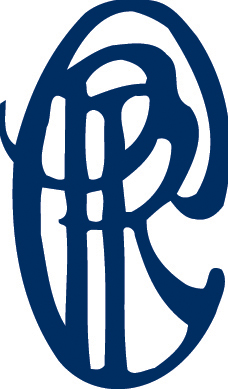 Another Top Club Culinary Opportunity conducted by DZA, a strategic alliance of DMA
Piping Rock Club is a family-oriented, full-service Country Club located on the North Shore of Long Island, NY.  Founded in 1911, they are proud to offer the membership the finest in dining and sporting activities, including a nationally ranked C.B. Macdonald designed golf course.
Piping Rock is one of the most exclusive country clubs on the North Shore. The Main Club offers multiple indoor and outdoor options for Breakfast, Lunch and Dinner. A separate facility on Long Island Sound provides beach, pool and dining facilities for members. The Beach Club offers a cocktail lounge, a café and dining room, a snack bar, and an ice cream parlor.  The Beach Club is open from May through October.
Job Requirements & Desired Traits:
A high level of consistency will be a key area of focus
Uphold the highest standards of sanitation and safety and ensure that all staff approach the standards with the same level of focus.
Demonstrate a proven record of controlling expenses, food and labor costs.
Treat all staff with respect and in return, require that of his or her team.
Ensure continuity of communication and teamwork with front of the house management and staff.
Understand the Piping Rock Club's culture/operation and the challenges that member dining can present.
This position requires a strong culinary acumen; be highly organized and has the ability to multi-task.
Strong mental fortitude and ability to maintain composure in stressful and intense situations.
The Sous Chef needs to be passionate about food; up-to-date with the latest food trends and has a strong understanding of, and be responsive to, organic, gluten free and other possible member requests.
Has a strong understanding of menu writing and menu composition.
Understands costing as well as holds strong ordering abilities. Position Summary: Piping Rock Club is in search of a Sous Chef to serve as a partner and work with their talented Executive Chef, Matt Schindler. This is an opportunity to learn from the 'best' in your path to advance your career. Foodservice is scratch production, blending traditional and progressive offerings. The ideal candidate is a self-motivated team player; career minded detail-oriented and capable of producing the diversity required in a traditional Club with progressive palates.
This individual Must Be:
A hands-on leader who manages, motivates and directs line staff to execute menu options and maintain a high degree of member satisfaction.
One to ensure consistency through quality standards and procedures. Processes, planning and training should also ensure that ticket time standards are met.
Able to consistently execute member and club events. Has the ability to grow, expand and diversify event and banquet offerings.
A strong leader to guide his/her team and throughout the culinary program in general.
Able to fully run the culinary operation in the absence of the Executive Chef.
Additional Information:
Annual food sales $2MM; Total F&B Sales $3MM.
Sales are a mix of 83% a la carte and 17% banquet.
There are 19 culinary employees supported the department.
The Club maintains two (2) kitchens; Management rates Kitchens to be in EXCELLENT condition.
A very competitive base salary and benefit package will be offered. The club supports ongoing education and participation in ACF competitions for its culinary staff. Interested individuals should send resumes, a well-conceived cover letter, and supporting information. (A Personal Portfolio is encouraged) in strict confidence.  Click Here to upload your information:
Work with DZA, a team of proven culinary professionals to help advance your career.