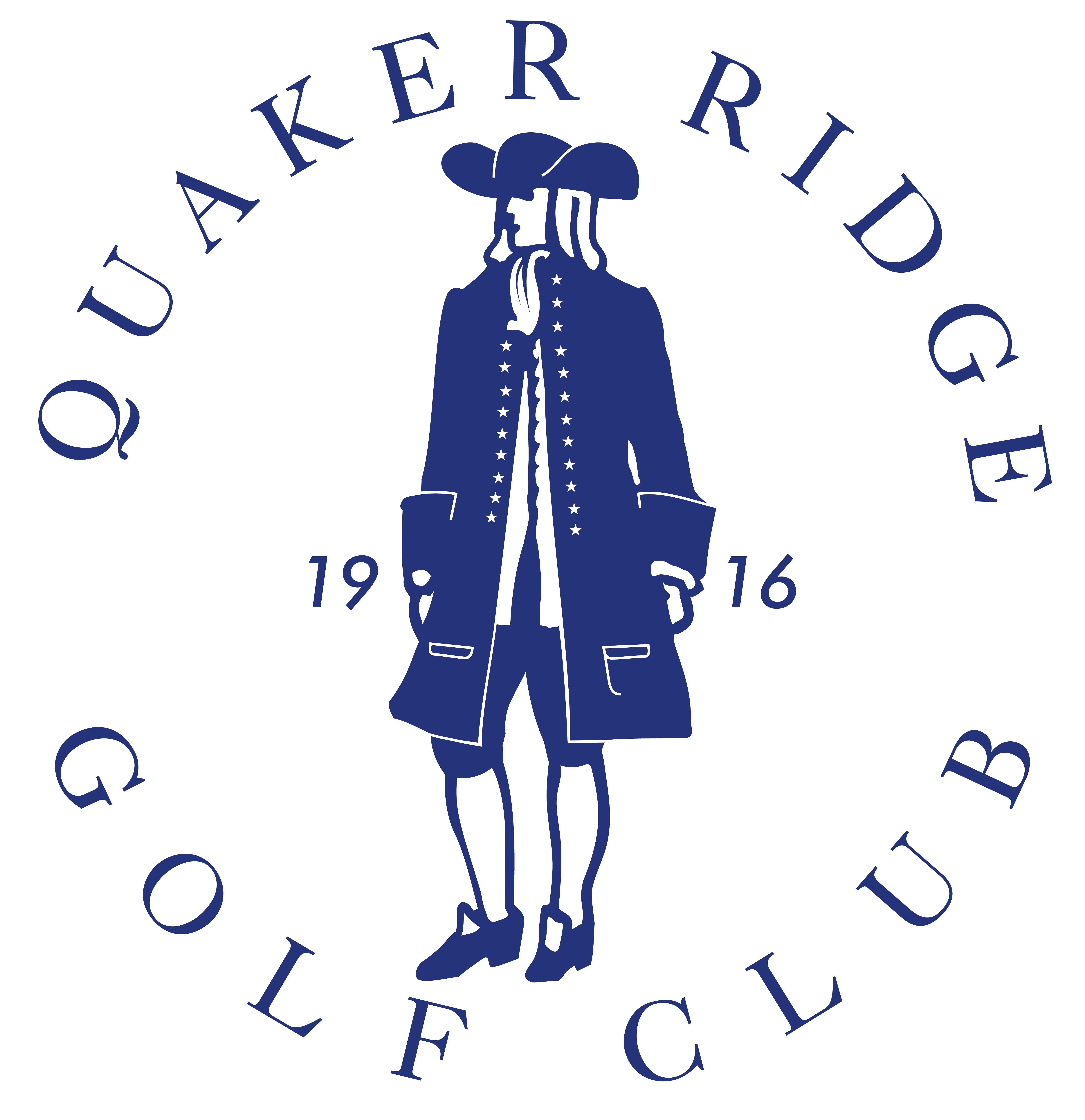 Quaker Ridge Golf Club was formed in 1916. The golf course was designed by A.W. Tillinghast and completed in 1924. The Tudor-styled clubhouse was built in 1923. Several professional golf competitions have been played over the years including; the 1936 Metropolitan Open, the 1997 Walker Cup, and in 2018 the Curtis Cup.
During the 1974 U./s. Open at Winged Foot, Jack Nicklaus, was asked whether he thought that Winged Foot was the greatest course in the world.  Nicklaus replied: "That may be, but there is quite a golf course down the street."
In 2008, Gil Hanse, golf course architect, restored all of the bunkers and greens as closely as possible to the shape and configuration they were in around 1924. The majestic and strikingly beautiful course feels and plays like the world-class championship venue that it is. Currently, Quaker Ridge is rated #71 in America in Golf Digest Magazine and #74 in the world in Golf Magazine.
Position Summary: The Senior Level Sous Chef is expected to be a leader within the clubhouse; he/she sets a positive example for other team members in professionalism, attention to detail, administration/organization, handling of staff and adherence to culinary standards.
This individual, who must be very hands-on, motivates and provides leadership for staff; has a willingness to learn and improve; never ever settles for mediocrity. This individual is flexible and always forward thinking.
The Senior Level Sous Chef works closely with the Executive Chef and is primarily responsible for overseeing, assisting and supervising preparation, production and food service in three (3) a la Carte outlets and two (2) Private Party Rooms with seating from 12 to 60 guests. The largest seated event the Club can accommodate is 240.
Primary Functions and Duties:
Works in partnership with the Executive Chef advancing standards, menu evolution, innovation and overall sanitation standards.
Organized with experience in ordering, menu development, cost control, hiring processes as well as leading and developing a team.
Assists/improves communication, provides leadership/direction to multi-cultural staff. (Bi-lingual skills are a plus)
Assists with staff training and development; ensure food consistency, as well as monitors loss controls.
Assist Executive Chef with budget process by gathering/reporting culinary information.
Inspects all kitchens throughout the day and assists as necessary where production demands and service needs dictate.
Responsible for all storage areas of the kitchen, making sure they are clean and organized, assuring all items are labeled and dated accordingly and stored in the correct place.
Assumes complete charge of the kitchen in the absence of the Chef.
Initial Priorities:
Research the success of the past then build/improve on it; suggest needed improvements and implement with the approval of EC.
Focus on the members needs by listening and learning from them.
Team Building – lead by example and be a 'great teammate.'
Continue to grow/improve. Strive for a balance in your work and life.
Love what you do and love where you work
Additional Information:
Annual food sales at $1.3 M; total F&B Sales $1.8 M
The Food cost is 40% with a sales mix 70% a la carte 30% banquets.
The Executive Chef is supported by two (2) Sous Chefs.
10 culinary employees supported by a $625,000 labor budget.
35,000 sq. ft. Clubhouse supported by 378 members whose average age is 60.
There are (4) well-maintained kitchens. The main kitchen, upstairs lunch kitchen, halfway house and pool kitchen.
The Club operates eight (8) months and is closed December thru March.
Note: The Executive Chef is leaving on her terms at the end of the 2020 season and will be relocating. The Senior Level Sous Chef will have the inside trac to be promoted to Executive Chef providing he/she is doing an excellent job and fits in well with the staff.
The Club offers a compensation package including a competitive base salary commensurate with experience and skill, ACF dues, health & life insurance and 401k. Interested individuals should send resume, a well-conceived cover letter and supporting information. Please submit your Portfolio in strict confidence. Click Here to upload your information. Click Here to upload your professional information:
Interested?   Work with DMA, a team of proven culinary professionals to help advance your career. Click Here to upload your professional information: