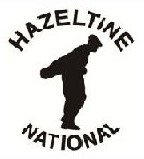 http://www.hazeltinenational.com/
Considered by many to be the best private golf club in Minneapolis, the mission of the founders of Hazeltine was to build and maintain a golf course suitable for the conduct of national championships. An important part of the mission was to develop a membership that supported this concept – a membership that felt a responsibility to the game of golf and its rules and traditions. Similarly, it requires the highest standards of conduct by all members and guests as they play the game.
Totton P. Heffelfinger, a former president of the United States Golf Association (USGA), wanted to create a golf club that would host major championships while providing a pure golf experience for its members. Hazeltine National Golf Club is the result of his quest.
There were many twists and turns along the way, including financial difficulties and a long period through which it looked like the early success in achieving the mission of the club would not be repeated. Despite those trials, the members of Hazeltine persevered to produce a resumé of championships that is unmatched among clubs less than fifty years old.
Position Specific: The Club is looking for a consummate professional who understands a quality club food program; pays attention to the business aspects of running a $2,5M food and beverage operation while developing a 'culinary team' of professionals that will make an immediate impact. Club management needs a partner to help create excitement in the culinary program and menus, someone who sees the big picture while focusing on the members as individuals.
The Executive Chef will always look for improvement while continuing to maintain the high standards of excellence already instilled into the kitchen operation. The ideal candidate will possess a true passion for professional cooking and have a proven and stable track record of culinary excellence.
Initial Priorities:
Create membership excitement and "buzz."
Earning respect and building morale in the Kitchen.
Nail down consistency of food products.
Work on developing signature menu items for Hazeltine.
Make professionalism the primary objective with the culinary team.
Problem Summary/Goals: The food service at Hazeltine has been considered to be good for many years. A recent hire was not correctly aligned with programming needs resulting in inconsistent of food and slow ticket times. Leadership is needed to rebuild morale. Managements goal is to hire an Executive Chef who is professional and is an excellent leader who can turn around; as well as continue to develop his/her staff into a high-functioning, passionate culinary team.
HNGC has an extremely golf-centered membership; the goal is for the chef to elevate the culinary program to rival the golf activity.
Job Requirements:
The ideal candidate is self-motivated and has the ability to lead, inspire and mentor individuals throughout the food & beverage department.
A skilled communicator, professional and personable demeanor and approachable manner are important pre-requisite qualities.
The EC will be totally involved in budget process which is a very detailed process developed by the General Manager. He/she will focus on labor planning, sales development, expense costing, capital needs and allocating funds for training. Together with the Food & Beverage Director will prepare a very comprehensive and obtainable budget.
The new EC will be highly visible to the membership and actively engage through newsletter articles, cooking classes, walking the dining rooms and commentary at food related events.
Present ideas to boost the image and professionalism of the culinary department; comment on issues and concerns, listen to and comment on the ideas of the committee.
The ability to demonstrate good judgment, problem solving and decision-making skills.
Additional Information:
Annual food sales $1.8MM; Total F&B Sales $2.4MM. The Club achieved a $218,000 F&B profit in most recent FY.
Annual combined food cost 41.1% with a sales mix Sales of 47% (Ala carte) and 53% banquet. (Food Cost Goal 38/39%)
There are 25 kitchen employees supported by an $358,500 labor budget.
One (1) kitchen separated into one area for banquet and the other area for a la carte. Some remote cooking with moveable pizza oven and grilling on golf course.
The Club has two (2) Sous Chef's (Executive Sous Chef and Banquet Sous) a Pastry Chef and Banquet Chef. The EC does the purchasing.
There is (1) one Clubhouse totaling 48,000 sq. ft. supported by 689 members whose average age is 52.
The Club is open 12 months annually. Busiest May – September.
The EC reports to the General Manager and works closely with F&B Director, Catering Manager, Dining Room Managers, Controller and Maintenance Engineer.
Ala' Carte Dining: Open days are reduced for regular dining from six to five, November – April. The Club does special dining member on the first and third Tuesday of the winter months from November – April.
Member Bar – Casual with 34 seats, serving Breakfast, Lunch & Dinner, Tuesday – Sunday
Porch – Casual with 48 seats, serving Breakfast, Lunch & Dinner, Tuesday – Sunday.
Greenside Room – Casual with 40 seats, serving Breakfast, Lunch & Dinner, Tuesday – Sunday.
Champions Room – Casual with 50 seats, serving Breakfast. Lunch & Dinner, Tuesday – Sunday.
Banquets – There are eight (8) Private Rooms with seating capacity from 16 to 350 guests.
The Club offers a generous compensation package including a base salary based on experience and skill, performance bonus based on pre-agreed goals, health, dental & life insurance, 401k with match, dining allowance, ACF dues and convention plus other standard perks. Relocation allowance available. A (CEC) Certified Executive Chef is preferred. Interested individuals should send resumes, a well-conceived cover letter, and supporting information (a digital Portfolio is encouraged) in strict confidence. Click Here to upload your professional information:
Interested?   Work with DMA, a team of proven culinary professionals to help advance your career.  Click Here