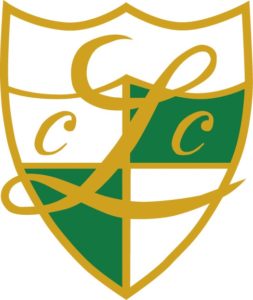 Lakeside Country Club was founded in 1951 and is one of three Premier Country Clubs in the Houston metropolitan area. On Saturday August 26th, 2017, Hurricane Harvey made landfall dumping over 50 inches of rain in Houston, Texas and the surrounding area. By Monday August 28th, 2017, reservoirs holding water throughout Harris County experienced 6 inches of run-off water per hour. That evening, the Army Corps of Engineers began a controlled release of the water in an attempt to manage flood levels and reduce the risk of dam structural failure. One of the largest releases happened – and without warning. The flood water not only filled the basement of the club; it left up to five feet of water in the main floor of the clubhouse. After the water receded and clean up began; it was apparent that Lakeside was in a serious long-term situation. After a thorough evaluation the Board recommended and the members approved the construction of a new state-of-the-art clubhouse. The new facilities, built on higher ground to avoid future flooding will open in the fall 2019.
Membership and Management with a HEART – Shortly after the flood, LCC made the difficult decision to lay-off 100 plus employees. Through the hard work and determination of the clubs HR Department, the club was able to find jobs and relocations for all of the employees laid off who wanted to remain in Houston and work.
The Executive Chef and General Manager are beginning to staff the club in anticipation of the scheduled Fall reopening of the new Lakeside Country Club. In this regard, (DMA) has been retained to help find an Executive Sous Chef and Pastry Chef. This is an exciting time for LCC to develop a new culinary team and to operate in their all new well-equipped kitchens. This is A GREAT OPPORTUNITY to get in on the 'Grand Opening' and share in the excitement. (see article – https://meyersassociates.com/editorial/lakeside-country-club-meets-hurricane-harvey/)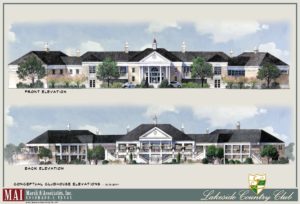 Additional Information: (Based on First Year Projections)
Annual food sales projected at $3MM; total F&B sales $6MM with a sales mix of 44% à la carte, 56% banquets.
55/60 total Kitchen employees have been budgeted.
The Club will have four (4) kitchens; (2) Ala Carte and (2) Banquet.
There are thirteen (13) Dining Outlets including the LCC Chop House and "Piazza 51"
The Executive Sous Chef and Pastry Chef report directly to the Executive Chef and will work closely with AGM and Catering Director.
The Clubhouse is 90,000 sq. ft. with 1,100 members whose average age is 53.
The Club is open 12 months annually and is busiest September through July.
PASTRY CHEF – POSITION SUMMARY:
LCC is in search of an engaged, highly motivated and skilled professional that is technically diverse and modern in abilities. Mature and capable of leading the Club's Pastry program as its Pastry Chef. Club foodservice is scratch production, blending traditional and progressive offerings and led by a nationally regarded Executive Chef, Craig Meyer, CEC, AAC. The ideal candidate is self-motivated and a team player; career minded detail-oriented and capable of producing the diversity required in a traditional club with progressive palates.
Responsible for all pastry production for the dining rooms and all other club functions. Develop standardized pastry-related recipes with ingredient purchase specifications. Production of pastry items for special events such as buffets and receptions. Daily – Five (5) Core Tasks; 6-8 Ala carte dessert offerings, 8-10 Banquet dessert offerings, Pizza Dough for pizza bar, Ala carte bread and Breakfast pastries.
REQUIREMENTS:            
Prior experience required, minimally as a pastry sous-chef at a busy, top quality hotel, resort or club is essential. Formal culinary school or apprenticeship education desired.
Complete understanding of scratch baking and pastry production with proven knowledge of volume banquet production and detailed a la carte dessert service.
Capable of managing an essential department and producing all required freshly produced a la carte and banquet products.
Develop, recommend and produce daily/weekly dessert features along with custom designing private events and club produced banquet offerings. Enjoys promoting the craft and the department.
Manage production of daily breads, breakfast pastries, cookies, candies and a retail pastry case. Plated desserts, event desserts and buffet pieces for themed and holiday events along with other regional and club specialties.
Works closely with the Executive Chef sourcing, forecasting and managing the purchase of all related foodstuff including dry goods, perishables and specialties items.
The club anticipates a staff of four (4) in the Pastry/Bake Shop.
Establishes and maintains professional standards of conduct and appearance at all times and manages by example.
Presents himself/herself in the most professional manner at all times, showing leadership and self-control and works toward a common goal within the department and club.
EXECUTIVE SOUS CHEF – POSITION SUMMARY:
The Executive Chef is highly regarded for development and retaining a solid team making this a highly desirable position. This position is being created to work hand-in-hand with the Executive Chef and open four (4) Kitchens successfully in the new clubhouse facility. Together they will evaluate and recognize potential areas of opportunity. As such the right professional must be dedicated to their career/profession and growing as a leader. This individual will assume Executive Chef's responsibilities during the EC's absence.
Responsible for the effective operation of the kitchen in regards to food production and service in conjunction with peer managers, subordinates and superiors. Promotes a professional atmosphere that ensures total member satisfaction balanced with fiscal responsibility Oversees food production and food related tasks for banquet functions and private parties. Accountable for all food costs for banquet functions and supervises production personnel used for banquet events. Works directly with the Executive Chef to manage the Restaurant Chefs.
REQUIREMENTS:
The goal is to make the Club's a la carte dining and banquet offerings the best in the area.
The club will hire an experience leader – preferably a Sous Chef or Chef de Cuisine at a reputable club with multiple restaurant outlets. Hotel and/or Resort experience a plus.
Accountable, responsible, efficient along with flexibility and the grit to help develop a dynamic new culture.
Systems and solutions orientated; Proven business and financial acumen.
The ability to lead the team, coach and counsel and develop staff.
Able to follow the longstanding traditions of the club and work with culinary team with longevity; fit-in!
Ala carte experience in fine dining to casual with Farm-to-table style a plus.
Able to produce and deliver high volume catering experiences.
Is detail-orientated and has the ability to develop systems as they relate to banquets/catering and maintaining a consistent ala carte operation.
Has a keen eye for cleanliness and sanitation. Takes initiative to deep clean and/or make necessary kitchen repairs as needed.
Works in harmony with and through team members for the benefit of the membership.
Is visible to the membership and works to develop relationships.
The Club offers a very attractive compensation plan including a competitive base salary, based on experience and skill, plus a performance bonus based upon achieving pre-discussed goals. Industry dues and Convention, health & life insurance, 401(k) with matching contribution and other standard perks. Relocation allowance available. A (CEC) and (CEPC) is preferred. Interested individuals should send a personal-portfolio, a well-conceived cover letter and supporting information, which will be held in strict confidence. Click Here to upload your professional information:
Interested?   Work with DMA, a team of proven culinary professionals to help advance your career.
Click Here to upload your professional information: